Powertrain 7m x 1m Air Track Inflatable Gymnastics Mat Tumbling - Grey Blue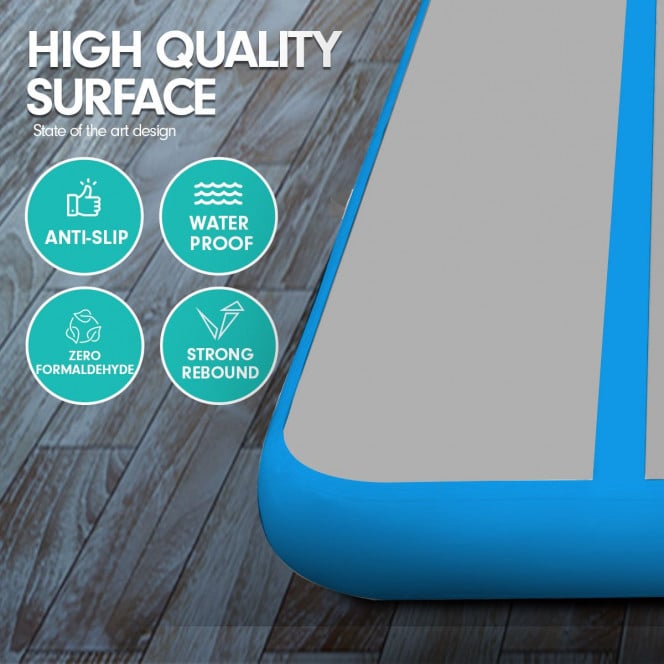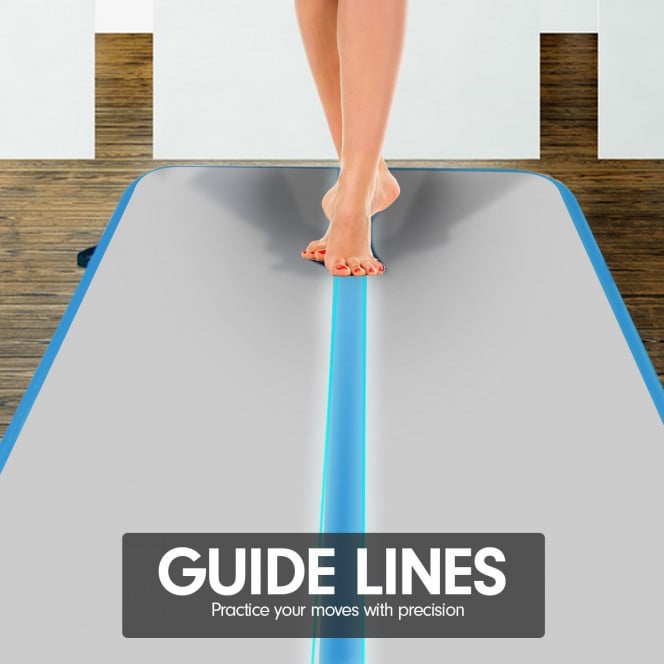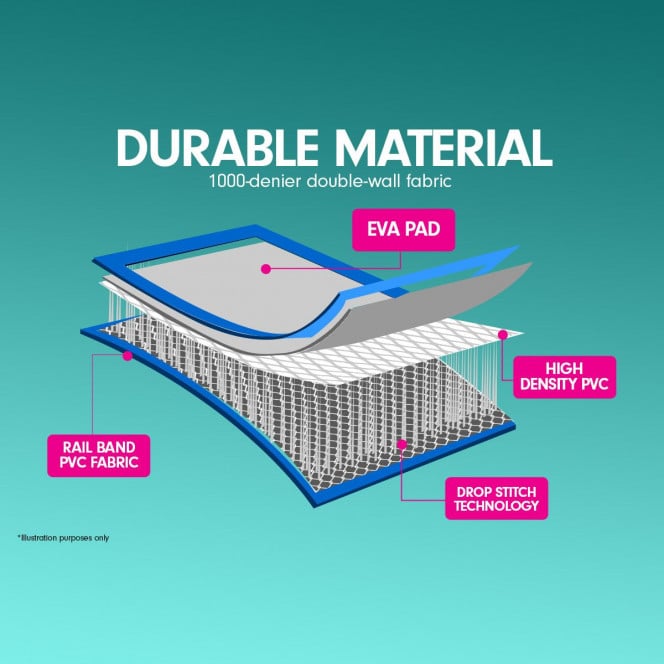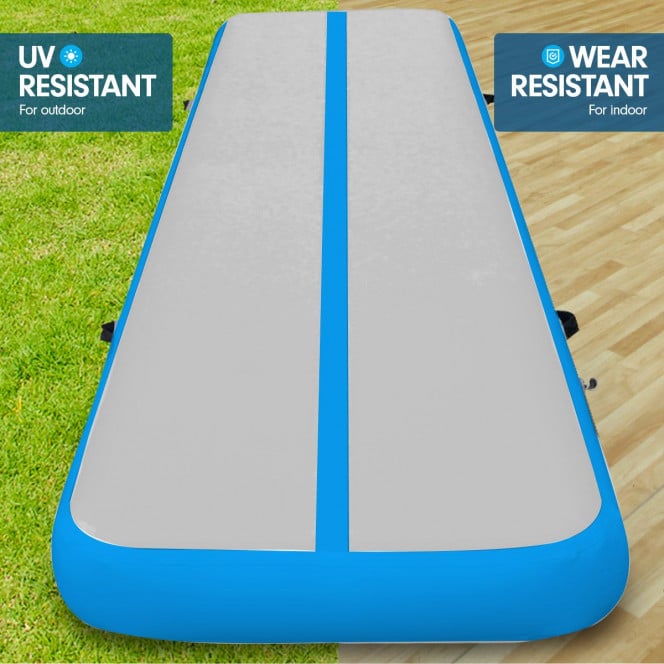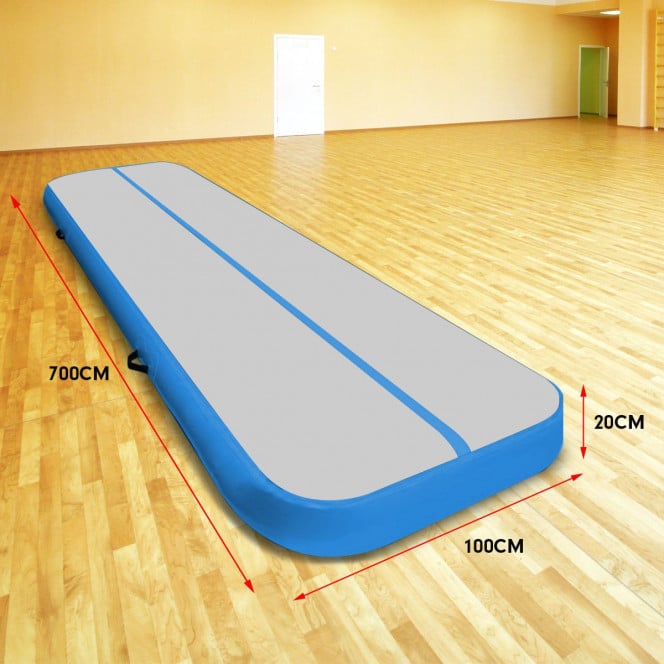 With a length of 7 meters, this Powertrain air track gymnastics mat is all you need to master impressive gymnastics, tricking, and freerunning routines.
It's ideal for use in gyms, fitness centres, schools, parks, and even in your own backyard for at-home training. This inflatable tumbling mat is also lightweight and portable, with four carry handles so you can easily move it around when inflated.
Made of highly durable drop-stitch fabric, this air track is guaranteed to retain its shape and stability under higher pressures. It's also extra long, so you practise tumbling routines confidently. Plus, the centre line and anti-slip EVA surface will help you execute your moves with precision.
This mat is wear-resistant and UV-resistant, meaning it can be used both indoors and outdoors. (When using outdoors, make sure to remove any sharp rocks or objects before inflating the mat.) Its airtight material also means it will stay firm and bouncy for longer before you need to top it up with air.
Powertrain gymnastics mats are soft on the body but will give you an extra boost for your jumps. You can train effectively and safely, as the mat will cushion the impact on your joints and minimise your risk of overuse injuries.
This air track can be inflated with a manual hand pump or an electric pump. Deflation is also quick and easy, and you can roll the mat up afterwards for storage.
With its spacious training platform, this Powertrain air track is sure to build confidence in every athlete!
Features:
Inflatable Air Track Mat
1000-denier double-wall PVC fabric (Drop stitch)
Maximum pressure: 10PSI/ 0.7BAR
Easy carry handles
Anti-slip and durable surface
Built-in valve
Length: 7m
Width: 1m
Thickness: 20cm
Contents:
1 x Air Track Inflatable Mat
product code: ifm-0701-gybu