The Best Virtual Cycling Apps for Beginners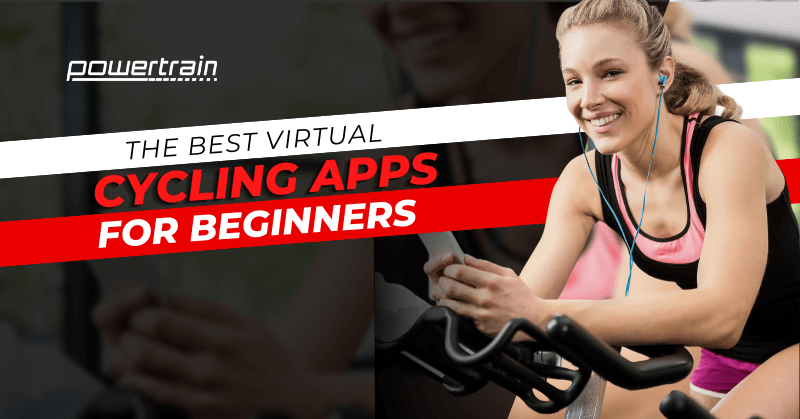 Nowadays, almost everything can be done online. From typing up docs for your day job to doing cardio to keep yourself fit, there's a corresponding app that can help you get through it — and this is exactly the case for cycling!
Let's be honest: cycling on your stationary bike can get boring, especially if you're just staring at a wall. While cycling is super effective, it can definitely get repetitive — which is why we're always looking for ways to make it a lot more exciting.
These days, virtual cycling has become really popular among cyclists of all levels. This is because technology has paved the way to make stationary biking less dull and more effective through virtual reality — making those who pedal at home feel like they're actually cycling in real environments.
Best of all, these cycling apps all have free trial periods, so you can switch from one app to another and find the best one for your training requirements.
If you're looking to switch up your cardio this year, here are some of the best virtual cycling apps to amp up your motivation!
6 virtual cycling apps with free trials
Want to explore the world from your spin bike? Kinomap prides itself on being the 'world's largest geolocated video sharing platform,' which means you can follow real routes recorded by real athletes and cyclists. While Kinomap pairs with a wide range of machines, you don't need a compatible bike. Instead, the app will use your tablet or phone's front camera to estimate your cadence.
Aside from scenic videos, Kinomap also offers coaching videos and structured workouts to help you meet your goals. The multiplayer and free ride functions are also great for adding variety to your routine. And with a 14-day trial, you have plenty of time to test the app out before committing to a monthly or yearly subscription. (Lifetime access is also available for a one-time fee.)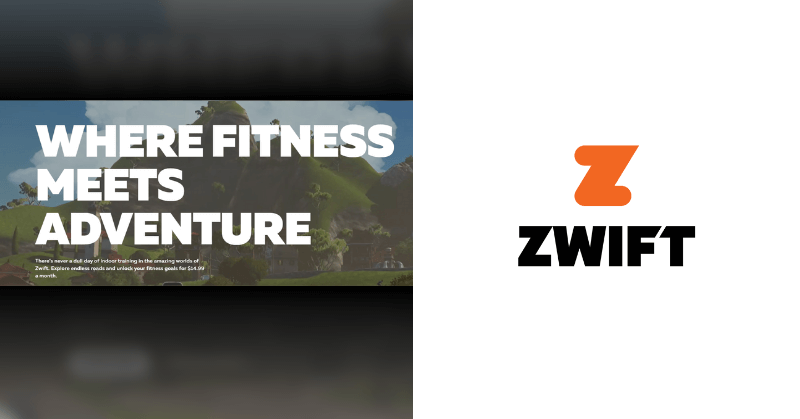 Make your indoor training more fun with the Zwift app. Available via Mac, Windows, Apple TV, iOS and Android, this app provides you with immersive indoor gaming experiences that produce real-life results which keep you coming back for more.
Zwift is one of the most popular virtual cycling apps out there, which means you won't have a hard time finding a community to motivate you.
You can try out Zwift for free through their 7-day free trial.
Want to enjoy riding and running on real routes from your home? ROUVY is the app to go with. You can use ROUVY on Windows, Mac, Apple TV, phone or tablet and discover new experiences through it by exploring their 500+ exotic routes with the option of joining other riders.
Rouvy boasts a '100% realistic riding experience via augmented reality videos,' and the opportunity to experience iconic cycling events without leaving your home gym.
You can try out ROUVY via their 14-day free trial.
Bring your indoor cycling to life with cutting-edge technology and real-world terrain with FulGaz. Also available via Apple TV, iOS, Android, and Windows, this app provides you with real-world terrain and exclusive routes.
What sets FulGaz apart is its extensive collection of real-world routes (up to 1,500 at the time of writing). The 4k video works especially well if you have a TV in front of your bike, and the app has plenty of options for both beginners and advanced cyclists. There's a 12-week fundamentals program to get you into the habit, or you can try one of the official IRONMAN routes if you're looking for an extra challenge.
LIke ROUVY, FulGaz also has a 14-day free trial.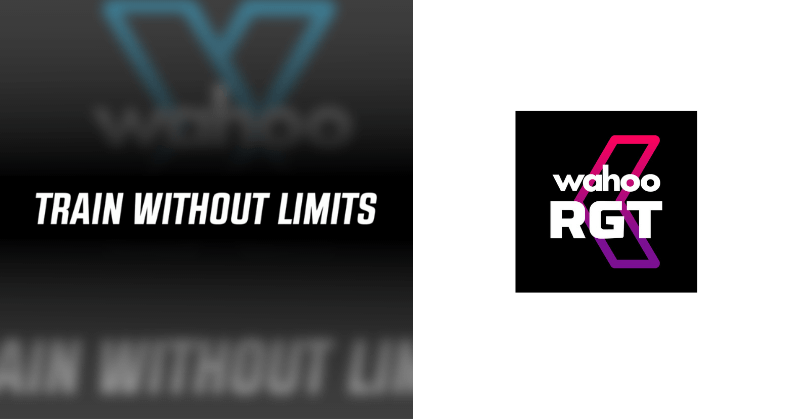 If you're looking for an app that offers more than just virtual cycling, you might want to consider Wahoo RGT. It also offers different workouts that you can do alongside virtual cycling and is also available on Mac, Windows, iOS and Android.
If you have friends in the indoor cycling community, you can also create a private group ride for a more fun and interactive experience. RGT also allows you to recreate any road virtually using its 'Magic Road' feature. So if you're training to get better on a specific route, this virtual cycling app may just be for you.
Wahoo RGT also offers a 14-day free trial for new users.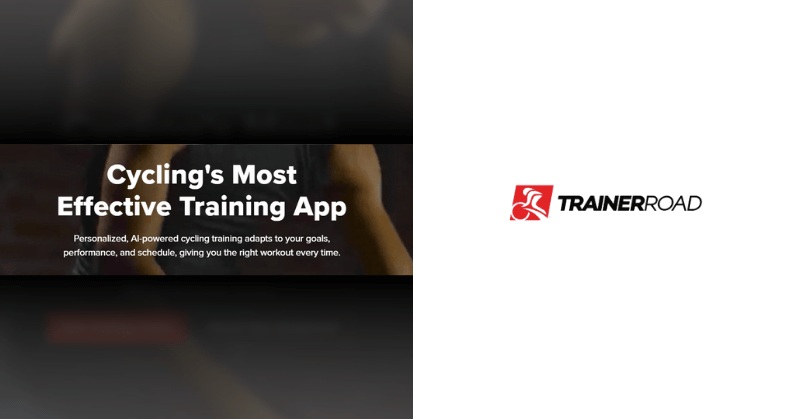 Looking for a more customised approach? TrainerRoad uses your personal goals as a basis for your AI-powered cycling training. This is available on Mac, Windows, iOS and Android and is especially useful for cyclists who want to get faster.
TrainerRoad offers 'personalised training for every cyclist,' with options from road racing, mountain biking, triathlons, gravel rides and more. If you're looking for an effective, customised plan based on your schedule and goals, trying TrainerRoad should be high on your list.
TrainerRoad also has a 14-day free trial for new users.
Time to cycle!
Each of the apps mentioned has virtual routes that give you a realistic ride experience. Cool, right? All you have to do is download one of these apps and you get to experience indoor cycling like never before.
Cardio has never been more fun with these virtual cycling apps — so consider this your sign to download one now.
You May Also Like: