How to Set Up A Home Gym the Smart Way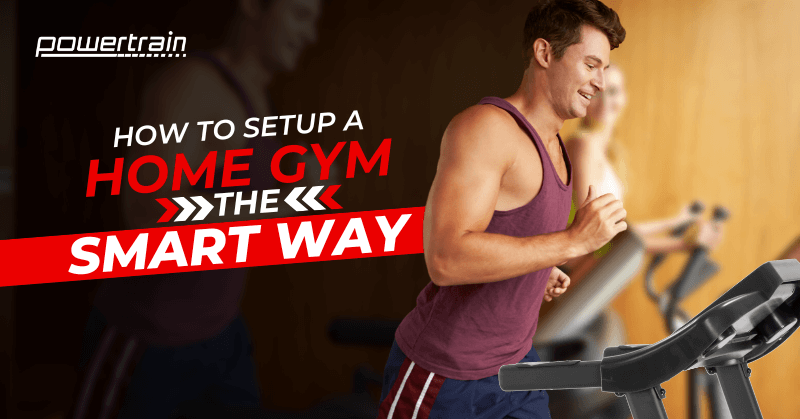 Sometimes it can seem impossible to get out of the house to exercise. It might be that you don't want to pay for a gym membership, public gyms intimidate you, the class times don't suit your busy schedule or you just prefer to exercise in the comfort of your own home.
It is possible to shed those unwanted kilos, maintain an exercise program, tone up, get fit and achieve the results you're after without stepping outside your front door.
You don't need a lot of space to set up a home gym, you just need to invest in the equipment that is right for you. They're even delivered to your door, so there's really no excuse not to exercise and achieve your goals.
Before investing in exercise equipment to build your home gym, there are a few questions you should ask yourself.
1. How much room do I have?
The space you have to allocate to your fitness needs has to be well thought out. Exercise equipment comes in a variety of sizes and they can't all be neatly tucked away. Our extensive range, for example, includes everything from a portable doorway chin-up/sit-up bar to yoga balls and foams right up to cross trainers and electric treadmills.
2. What are my fitness goals?
Take the time to define what your long-term fitness goals are. Whether it's strength training with basic equipment to reach your ideal weight or equipment you can incorporate as part of your workout routine around the kids, knowing your goals will help you determine the right choice of equipment to invest in.
When starting or boosting any fitness program, you need to incorporate both strength or resistance exercises with cardio exercises to achieve the best results.
Here are some suggestions for each type of training to consider when getting started.
Cardio equipment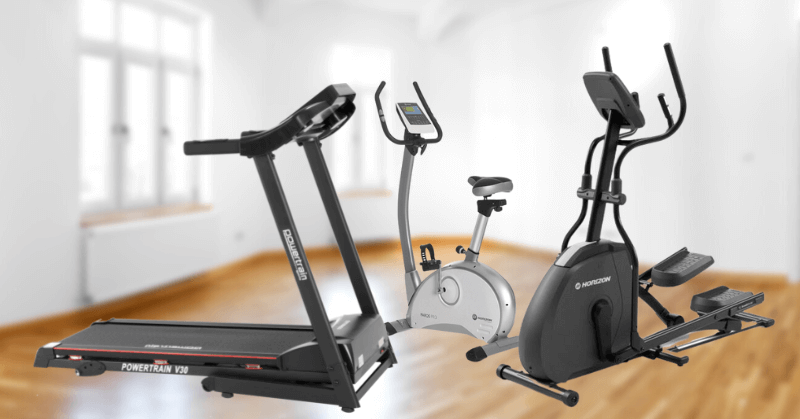 You can invest in one or two of the following, depending on what you prefer:
Skipping rope
Rowing machine
Cross trainer
Treadmill
Exercise bike
A cross trainer, exercise bike, or a trainer-bike combo unit are great starting points, together with a skipping rope.
Strength and resistance training equipment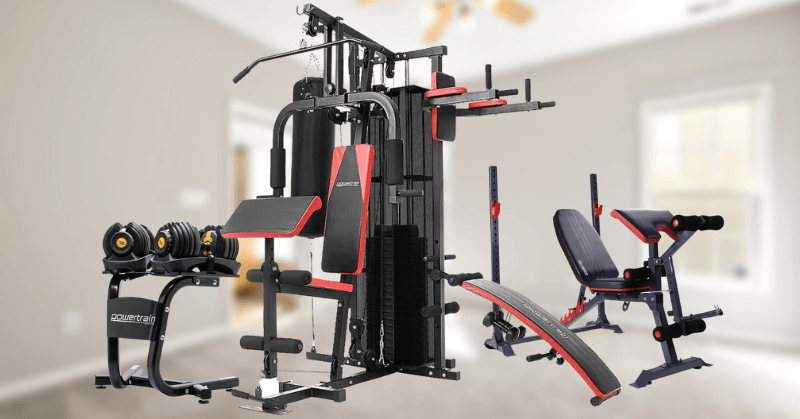 Multi station home gym
Adjustable dumbbell set
Bench press station
Doorway chin up/pull up bar
Resistance bands
Yoga mat
Foam roller
Searching for exercise equipment online
With space allocated and an equipment wish list at hand, you have to think about how much you want to invest. Setting up a home gym the smart way is finding quality, cost-effective fitness equipment that won't break the bank.
Fortunately, you have a great tool to search for great deals on fitness equipment at your fingertips - Google! You can head to your local retail shop to check out prices on the equipment you desire or use the internet from the comfort of your own home to find some great deals.
For real savings, visit online stores rather than traditional retailers who may also happen to have started an online store. Online retailers can generally offer better deals because they don't have to worry about undercutting their retail store prices which need higher margins to maintain store rent and sales staff wages.
So, when it comes to fitness equipment, cheaper really doesn't mean lower quality. Online-only retailers know how to meet the needs of their customers and pass on cost savings through lower prices.
As with any online purchase, do your research, seek opinions and read reviews. Do this and you'll find a fantastic deal to help you achieve your fitness goals!
You May Also Like: