5 Simple Tips for Staying Active and Fit Daily
More often than not, a lot of people mistakenly think that they need a full-blown workout program to keep themselves fit and healthy. However, doing a simple physical activity (such as cleaning your house) can actually be part of a healthy routine.
You don't have to apply for a gym membership or start a full-blown fitness program to get your workout journey started. Most of the time, you just have to kick it off with something small, such as walking your dog or taking the stairs. The most important thing is to stay physically active for at least 150 minutes per week.
From the get-go, 150 minutes may seem like a lot. But it's actually doable for most, considering that you can spread your workouts throughout the week.
In fact, most people spread out their physical activity minutes throughout the week to maximise their time, especially when things get busy. And on top of that, the spectrum is also quite wide when it comes to physical activities. From daily chores to hobbies, any activity that gets you moving counts as exercise already!
Here are some simple activities you can include in your daily routine to help you become more active.
5 Tips to Help You Stay Active and Move More Daily
1. Clean up.
Cleaning your house is a good way to get some physical activity in. It helps you stay up and about while keeping your space neat and tidy. Moreover, itrsquo;s a great way to work out your arms and legs as you scrub, vacuum, sweep and mop your home.
2. Shake it off.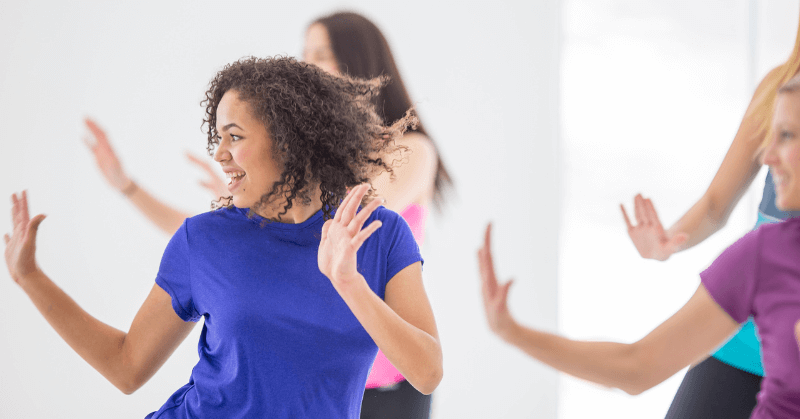 There are a lot of workouts available on YouTube, but the easiest videos to follow are usually the ones that include dancing. So make sure to get your groove on the next time you watch a video. Itrsquo;s not only fun but also a great way to keep yourself active. To help you make your space more lsquo;dance-friendly,rsquo; you also might want to consider getting a yoga mat.
3. Spend time with others.
Hit two birds with one stone by incorporating a physical activity when you hang out with your friends and/or family. May it be walking around a mall, taking a trip to the park or trying out a new sport together, all of these can help you become more active while spending time with your loved ones.
4. Walk it out.
Walking is something that we already do on a daily basis. So why not step it up a notch by walking more when doing other activities? Look for ways to increase your step count when going to work, getting the groceries from the car, taking a phone call and the like.
Donrsquo;t want to leave the house? You can also go all out with walking by buying a treadmill you can place in your living room. That way, you get to watch your favourite shows while getting your steps in.
5. Hold yourself accountable.
Make an effort to hold yourself accountable for doing physical activities by getting a workout buddy, a fitness watch or by downloading fitness applications. This will make it easier to break down your goals into manageable tasks. It also gives you more motivation given that someone (or at the very least, something) is watching/monitoring you.
Pretty easy, right? Incorporate these tips into your daily routine and start hitting those fitness targets. Not only does becoming more active build your physique, but it also helps you improve your mental health and overall feeling of wellness.
Looking for fitness inspiration to help you stay more active? Check out the Powertrain blog for more fitness tips, guides and workout motivation. Or check out our home gym equipment to get started on your fitness journey!
You May Also Like: