Why buy an inflatable Air Track mat?
Air tracks - an affordable solution for home gymnastics training
Gymnastic mats are an essential part of a good training session and many people have been switching over to the use of inflatable air tracks because they're easier, more convenient and are more affordable for individuals and home use.
No longer the domain of training gymnasiums or clubs, air track affordability has made it easier for gymnasts wanting to train at home.
Gymnastic training at home and gyms across the world has been revolutionised by Air Track mats. They can be inflated to provide just enough pressure for exercises like vaults, balances or floor routines. Gym professionals and clubs were the first to adopt this technology due its versatility in setting firmness - from extra-firm for advanced users to the softest configuration available without compromising safety, for those new to gymnastics, cheerleading, parkour or any activity where an Air Track can be used.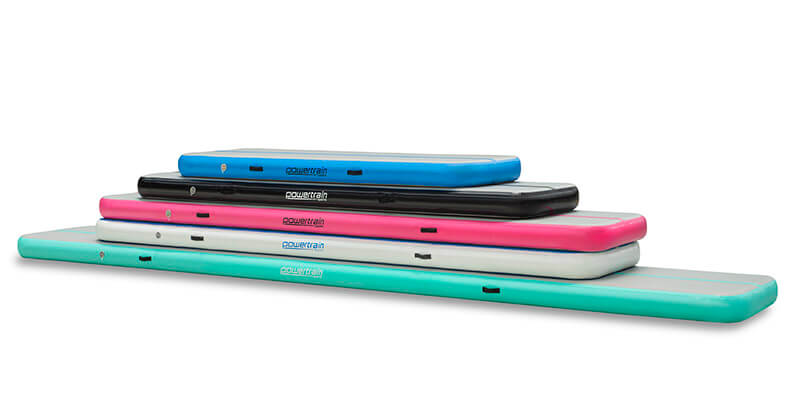 Simple set up and storage
Air Track mats are simple to inflate and deflate using a hand / foot / electric pump. Once deflated they can be stored in a dry space and take up very little room. Air Tracks don't weigh much either; ranging between 5kg to 20kg, which means they can easily be set up by one person.
Your new fitness hobby
Regular practice will increase skill level and confidence, as well as keeping you active so why not buy your child or young adult an air track? They are great value and will help keep them fit and healthy while enjoying their new hobby!