2x 24kg Powertrain Adjustable Dumbbells with Stand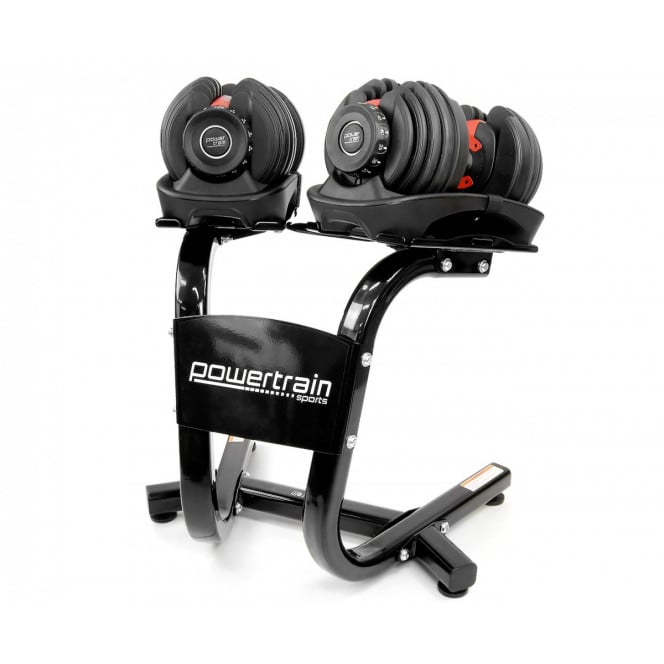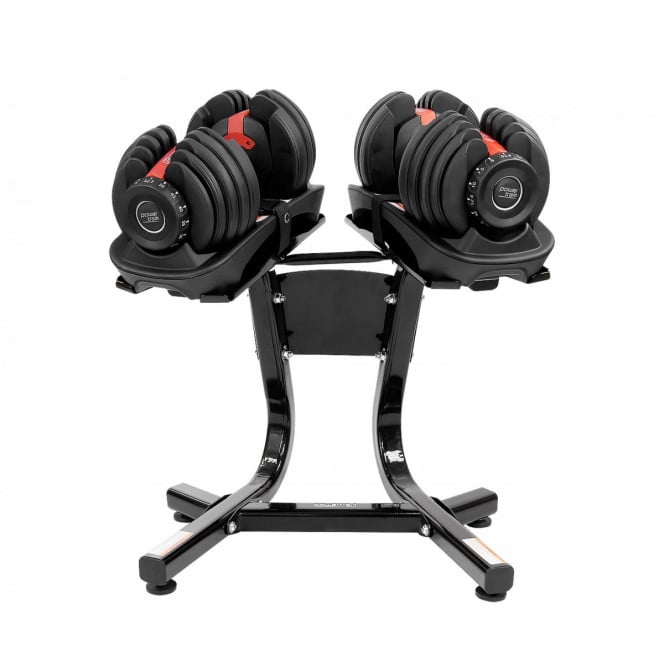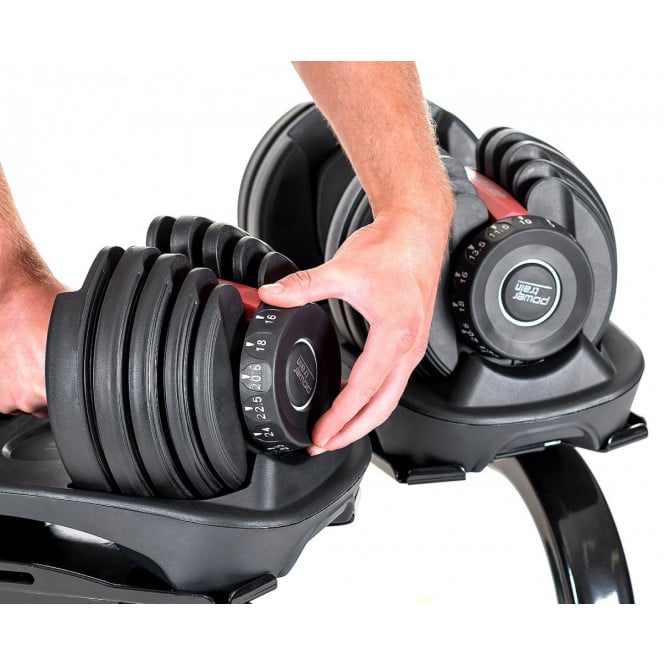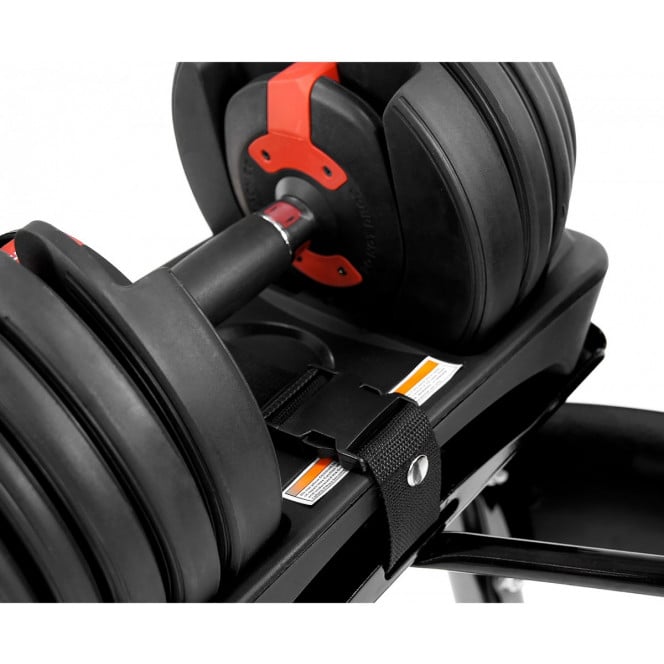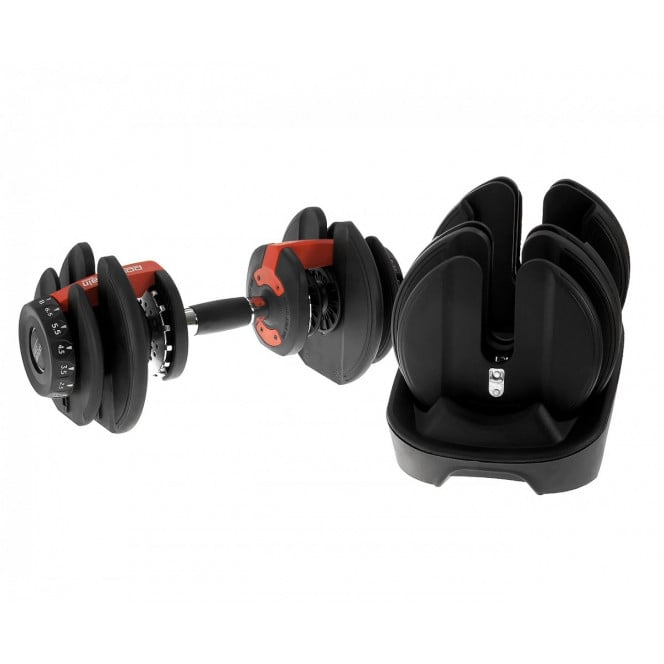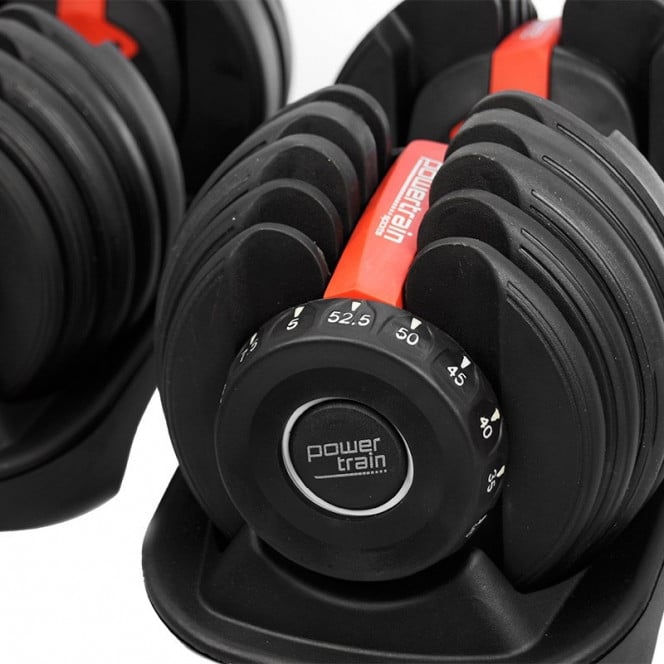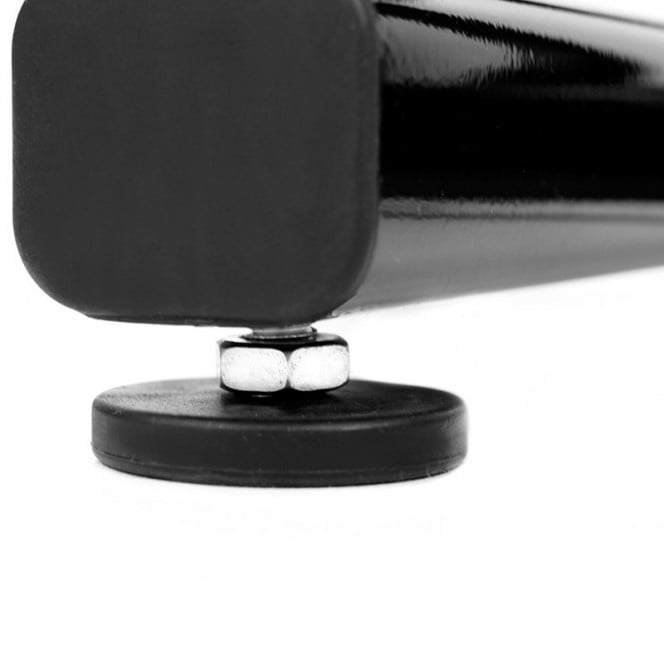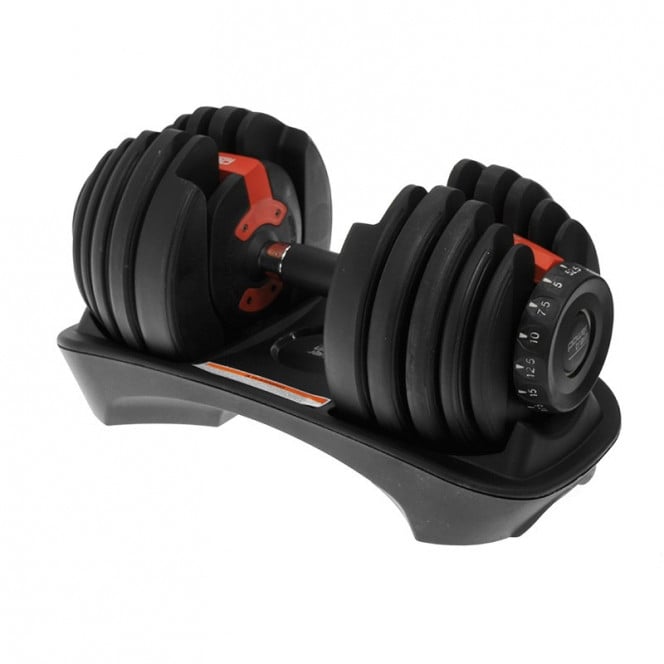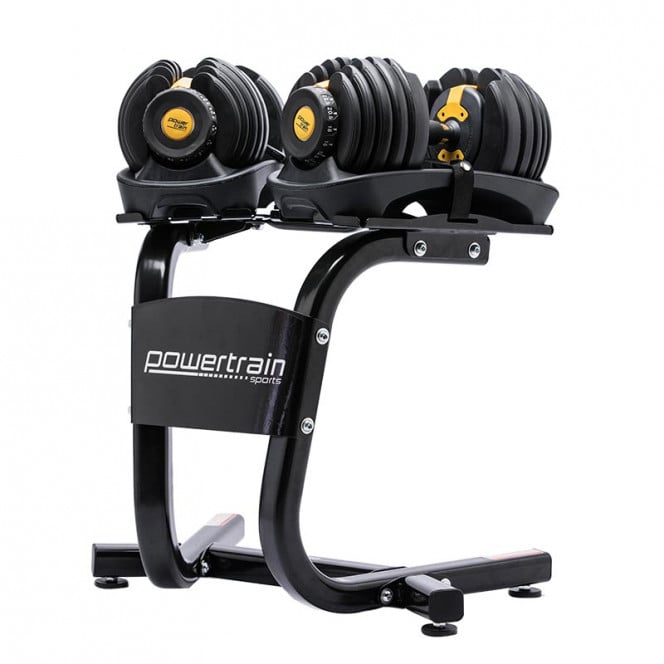 For those who want the best workout equipment for their home gym, this Powertrain adjustable dumbbell set offers incredible value without taking up too much square footage.
The set includes two adjustable dumbbells and a heavy-duty weight stand that will make any home gym look professional. These home weights effectively replace a full rack of dumbbells, saving you plenty of space while offering the same functionality.
With 15 weight settings each, the dumbbells are versatile and can be used at any strength level. They have a weight range of 2.2kg to 24kg with small increments in between, enabling you to gradually increase the resistance over time.
You can also use these dumbbells for interval training. The quick-adjust mechanism makes it easy to change weights after each exercise, allowing for faster and more efficient workouts.
The dumbbell stand doesn't only look sleek but also benefits your posture over time. It's been designed to protect your lower back and align the weights for better posture when lifting. No more bending over to grab your adjustable dumbbells - just lift and go.
With its superior build quality and versatile features, this Powertrain adjustable dumbbell set and stand are the best gym equipment for your long-term fitness goals.
Features:
Easy to use - Simply rotate the dial and lift
Robust design and build quality
Adjustable to 15 different weights each
Weight range: 5-52.5lb (2.3-24kg) each
Specifications:
Contents:
2 x 24kg Adjustable Dumbbells
2 x Dumbbell Holders
1 x Heavy Duty Dumbbell Stand
1 x User Manual
product code:

dmb-bf1-024-2s