Which tumbling track is going to suit you for home use?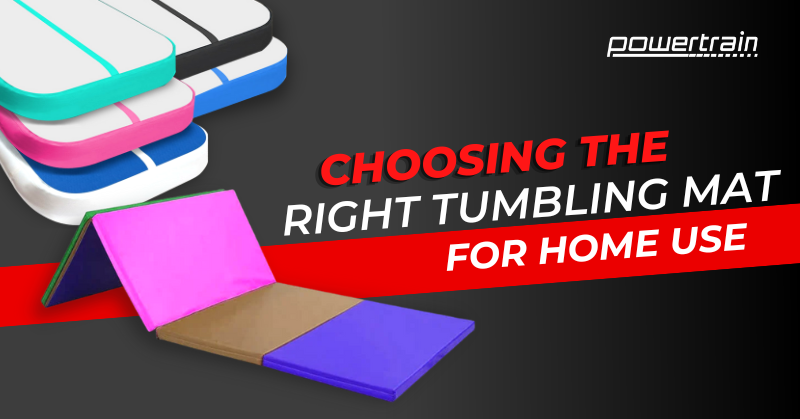 In this article we will discuss three main types of tumbling mats:
Segmented tumbling mats
Traditional tumbling tracks
Inflatable Air Track mats
1) Segmented tumbling mats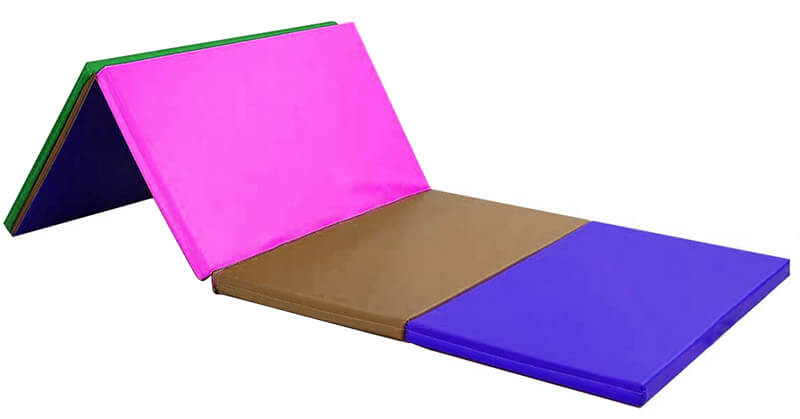 Segmented tumbling mats are the original; made from segmented foam and PVC which means they require a bit of space to store but they are quick and easy to set up and put away.
Segmented tumbling mats have less bounce than other tumble mats and are better suited to stretching and strength exercises. They are suitable for indoor and outdoor use and are easy to clean and sanitise. These mats can be quite expensive too, depending on the size you are looking to buy.
2) Traditional tumbling tracks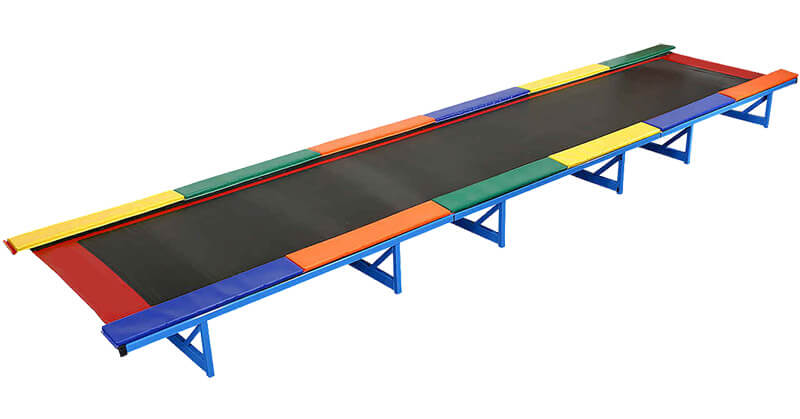 The traditional tumbling track is kind of like a trampoline; it has a mat and steel frame with springs, this means they take a while to put together, they are heavy, and you need to keep them set up and have a large area for them to be used in.
The gymnastics tumbling tracks are really bouncy so they don't accurately mimic competition gymnastics floors, your moves will be slower and stretched to counter the high trampoline-like bounce. They provide excellent rebound height but can pose an injury hazard from the increased likelihood of lopsided tumbling and landing and a falling hazard because they sit quite high at around 60cm off the ground. Their great rebound makes them quite versatile. They can be used for parkour practice, cheerleading practice or any similar activity. They are specifically made for indoor use and are easy to clean and sanitise.
The cost of this type of track is quite expensive, costing upwards of $1500 for the smallest size product of about 3 metres. They are more suited to permanent professional installations such as gymnasiums and gymnastics clubs and training centres.
3) Inflatable Air Track mats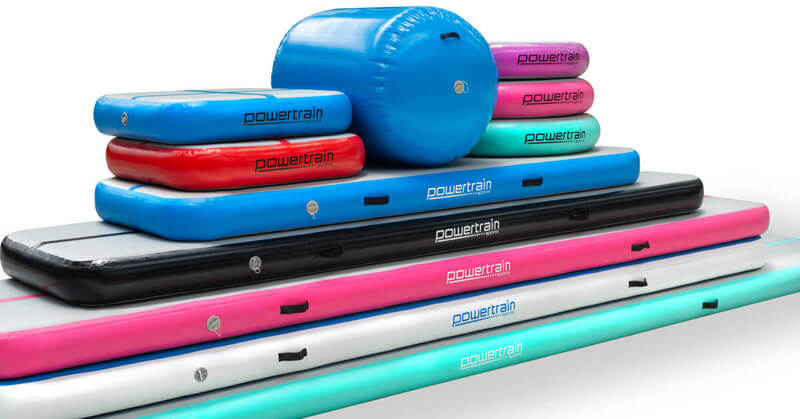 Is an AirTrack like a trampoline?
No, an Air track is not the same as a trampoline. An inflatable Air Track is filled with air which means it can be deflated, stored, and transported with great ease. They are made of durable PVC with a drop-stitch core making them hard wearing and easy to clean and sanitise.
Inflatable air tracks behave more like competition floors with similar bounce. They sit directly on the ground so there is a lower risk of injury compared with the springed tumbling tracks, and they have more bounce than the original segmented tumbling mats. The inflatable Air Track is great for a variety of activities such as cheerleading, tumbling gymnastics, martial arts, parkour or any other form of physical activity that includes tumbling and gymnastic moves. Air Tracks have adjustable pressure which means that you can make the Air Track firmer or softer depending on your level of skill; due to the the adjustable pressure Air Tracks put less stress on muscles and joints.
The best aspect of the Air Track is the cost. Until recently an air track was an expensive item which was usually only see in professional gyms and training centres. Powertrain now have Air Track Mats starting at around $300 for home use, this makes them the best option whilst being the most versatile, durable and space saving idea. See our article on "choosing your first Air Track" for more information on inflatable air tracks.