What Should I Wear When Indoor Cycling?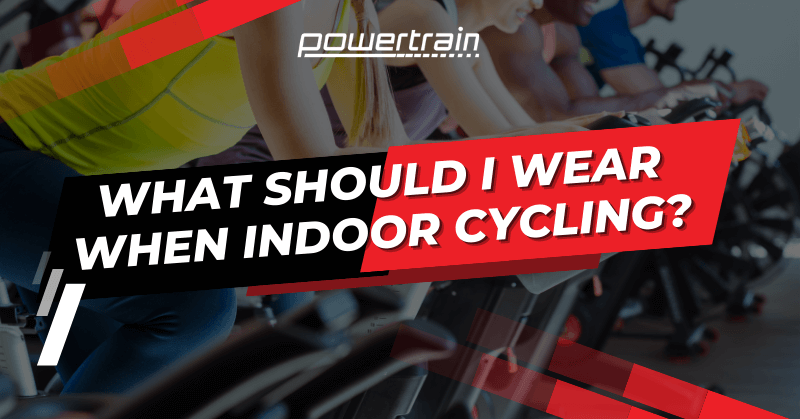 Ready to get a head start on your indoor cycling workout? You've probably already gone ahead and bought a stationary bike and other accessories.
But, before you set your exercise bike up and put your foot on the pedal, it is important to make sure you have the right indoor cycling attire. There's a reason cyclists use clothing made from specific materials. Form-fitting and breathable indoor cycling wear help wick away sweat and moisture, prevent chafing and keep you comfortable throughout a strenuous workout.
Eager to know which indoor cycling clothing you should wear for your workout? Check out this quick guide below to learn about the 5 pieces of indoor cycling clothing you need to invest in.
1. Spinning Tops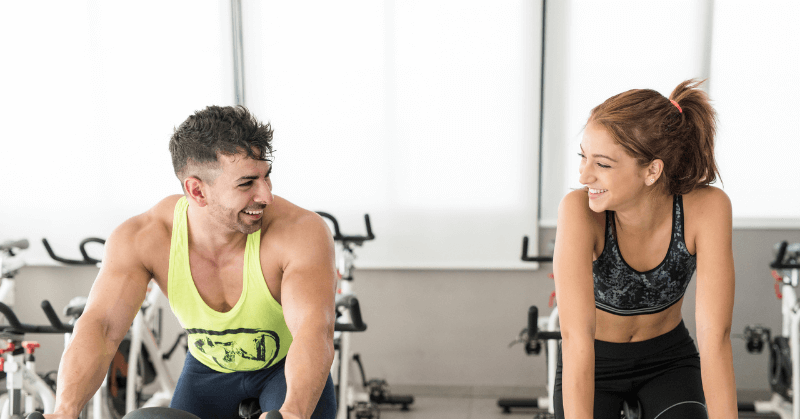 Get a spinning top that offers a good amount of ventilation and wicks away perspiration from your skin. This will keep you cool and dry and allow you to enjoy your ride better. You should also check the outfit to ensure that it has minimal stitching to help combat skin irritation and chafing.
If you need greater freedom of movement around your shoulders and arms, breathable tank tops or cropped tops are a good option as they also promote air circulation.
2. Workout Tights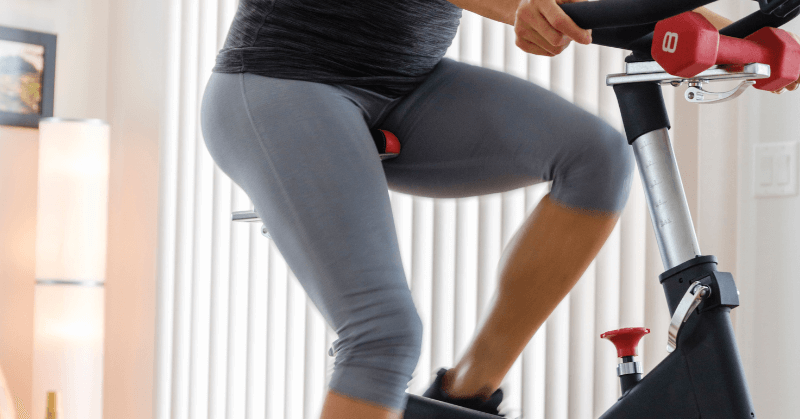 Most indoor cyclists own a good pair of workout tights. This sleek, supportive piece of workout gear can help you feel comfortable and secure for an intense cycling session. If you go for full-length tights, make sure that they are fitted to avoid getting them caught on your bike and to prevent chafing.
High-rise workout tights provide the required comfort and support to your core muscles. Plus, they won't slip down during long rides, allowing you to focus on your workout and not keep adjusting your clothes.
3. Bike Shorts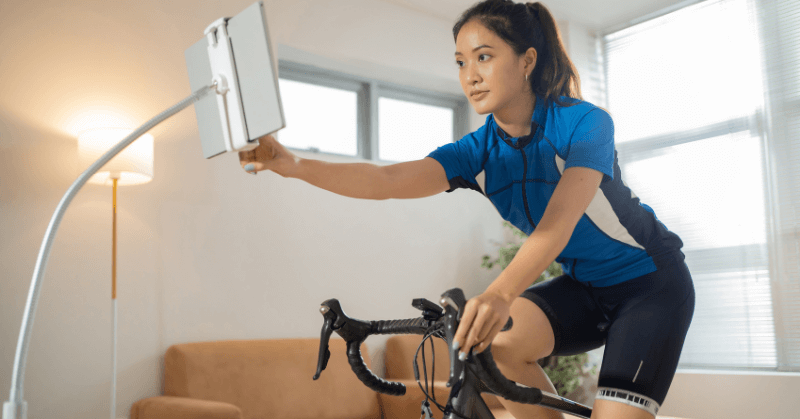 Bike shorts are excellent cycling wear that will keep you cool on hot, intense indoor bike rides. Get fitted cycling shorts that sit above your knees and make sure that they don't ride up or chafe your thighs. You can also consider high-waisted spinning shorts that won't slide down during long rides.
If you tend to get saddle sores or chafing on your bottom after an indoor cycling session, get a pair of padded bike shorts. They reduce chafing, soft tissue bruising and discomfort while offering greater protection for long rides, allowing you to reap more benefits of indoor cycling.
4. Sports Bra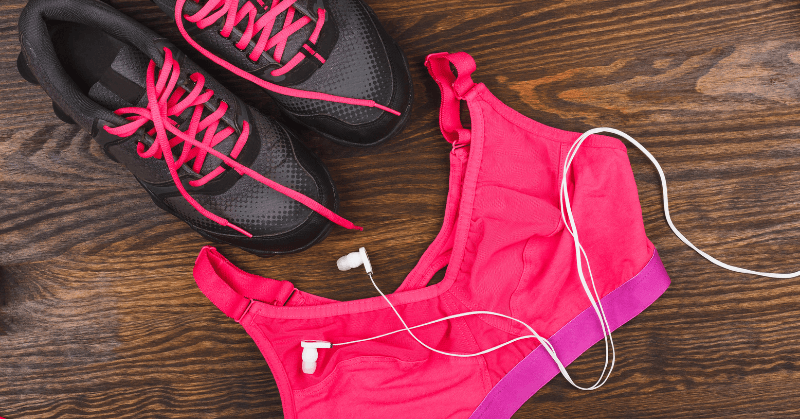 For women, a high-quality sports bra that can handle medium-impact to high-impact movement is important. A sports bra will support breast tissue and will keep your breast area comfortable and secure on long rides. A sports bra will also wick moisture away and promote maximum airflow.
Many female riders also go for a spinning crop top for comfort, support and performance. Choose whatever suits your needs.
5. Indoor Cycling Shoes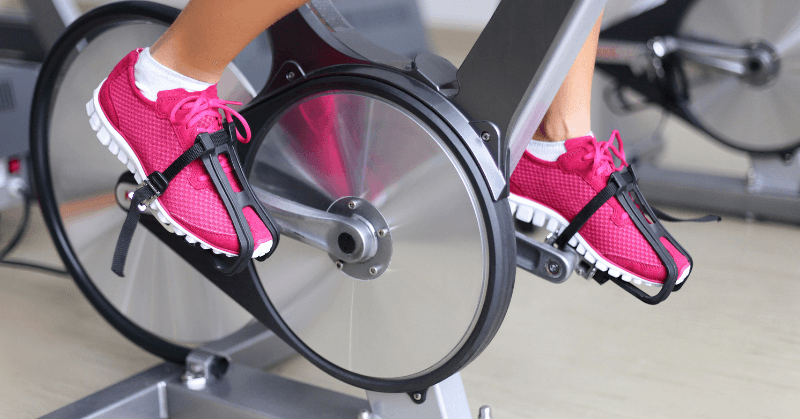 Some exercise bikes come with cage pedals that allow you to strap in your regular gym footwear. Some bikes also have clips designed for the cleats in cycling shoes to enhance safety and efficiency while riding. So, indoor cycling shoes are key for a smooth and comfortable ride.
They feature stiff soles that help transfer power to the pedals efficiently and ensure an intense and effective workout. If you invest in a pair, make sure that you also get breathable, moisture-wicking cycling socks. They will protect your feet and provide greater comfort.
Conclusion
Close-fitting, supportive indoor cycling clothing is integral to a comfortable, effective and more powerful workout.
If you're ready to begin your indoor biking journey, check out our range of exercise bikes and get started on the road to fitness!
You May Also Like: