Rowing Your Way to a Better You: What to Look for In a Rowing Machine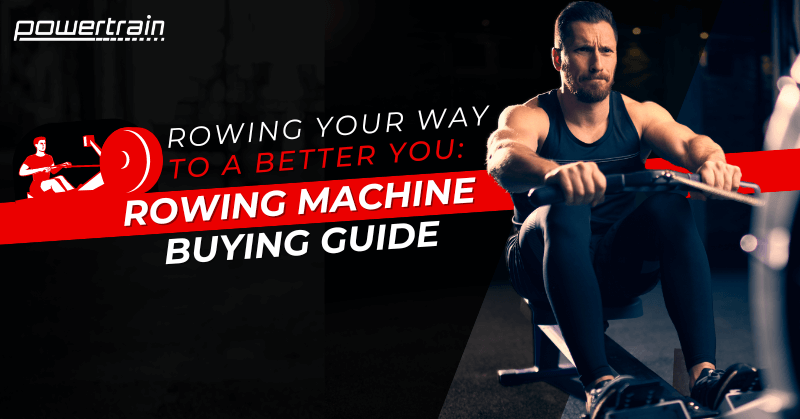 Looking to improve your fitness routine and add a challenging cardiovascular workout to your regime? Buying a rowing machine is your answer! Rowing is a low-impact exercise that engages your whole body and can offer endless benefits such as improved cardiovascular health, increased muscle strength and endurance and overall calorie burn.
But with different types of machines available on the market, you might find it hard to find the right one for you. That's where we come in. Here's a guide gauging various key points to help you decide on which rower is the best fit for you!
Types of Rowing Machines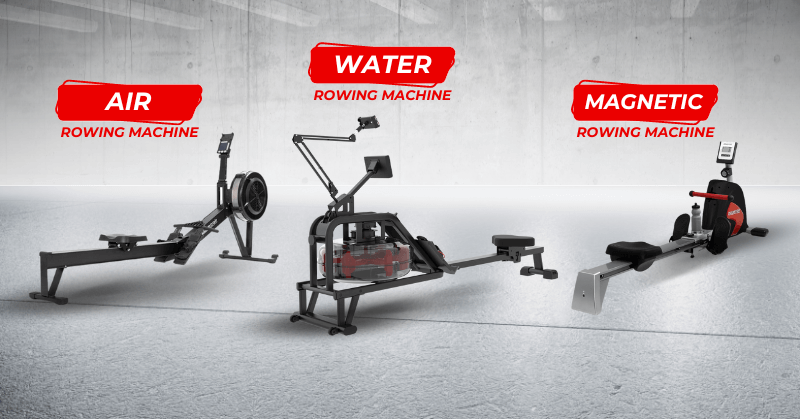 One important factor to consider is the resistance type. There are four main types of rowing machines: air, magnetic, hydraulic piston and water. Here are the differences between each type:
Air Rowers
Air rowers are an attractive option for casual users. It uses a flywheel system that generates resistance through the movement of air against fan blades, making them one of the most popular choices for both home and commercial gyms. Air resistance offers a smooth and consistent feel throughout the entire motion, which is great for beginners to get used to.
Magnetic Rowers
A magnetic rower operates by using a magnet and metal flywheel to create varying levels of resistance without making much noise, giving you a smooth and quiet workout experience. They also tend to be compact and easy to store when not in use, making them an ideal choice for those with limited space.
Water Rowers
Arguably the most popular resistance type, water rowing machines simulate real-life boat movements by using paddles in a water-filled tank creating natural resistance while providing a meditative workout experience due to the sound and splashing water effects.
Ultimately, it's important to consider your exercise needs, budget, space limitations and workout preferences when choosing between these types of resistances to ensure you find the right machine that suits your lifestyle and fitness goals.
How to Choose a Rowing Machine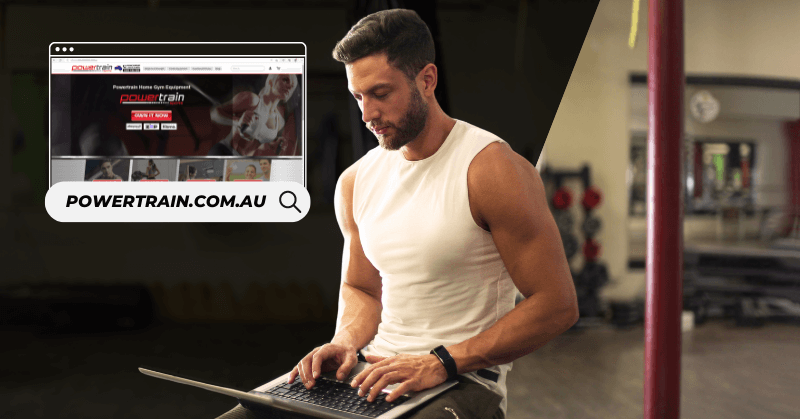 Measure your available space
When purchasing a rowing machine, space is an important consideration to keep in mind. If you have limited space in your home, look for a compact and foldable rowing machine that can easily be stored away when not in use.
On the other hand, If you have more room to work with, consider a larger and sturdier model with additional features. It's important to note that you have to think carefully about your available space and workout goals to ensure you choose a rowing machine that fits both your needs and available area.
Determine your budget
Now it goes without saying that buying a rowing machine is a big investment. But if you're on a specific budget, there are certainly options available.
First off, look for models with adjustable resistance levels and durable construction to ensure it's good for constant use for a long time. Some budget-friendly machines, like water resistance models, can include heart rate monitors and built-in workout programs but they won't have the same durability and features as the higher-end models.
If you have a little more to spend, however, there are slightly more expensive machines, such as magnetic rowers, that offer more resistance options and are typically longer lasting.
Start reading product reviews
As with any piece of equipment, product reviews are definitely worth checking out before making a purchase. Reading reviews can help you narrow down your choices and find the machine that meets your standards. Look for reviews that give detailed information about everything from the ergonomics of the machine to its durability and ease of use. With so many rowing machines on the market today, doing a little research beforehand can really pay off.
What type of rowing machine is best?
Each rowing machine type has its own unique benefits and finding the best one depends on your current fitness needs. Ultimately it comes down to personal preference and fitness goals. If you prioritise realistic feel and flexibility in intensity, go for the air or water resistance type. Alternatively, if you want peace and quiet during your workout without sacrificing intensity control, magnetic resistance machines are best.
So, there you have it — the vital information you need to know before buying the perfect rowing machine! If you're looking to explore all the different rowing machine resistance types, check out our premium-quality rowers at Powertrain!
You May Also Like: