Air, Magnetic or Water Rowing Machines: Which Should You Get?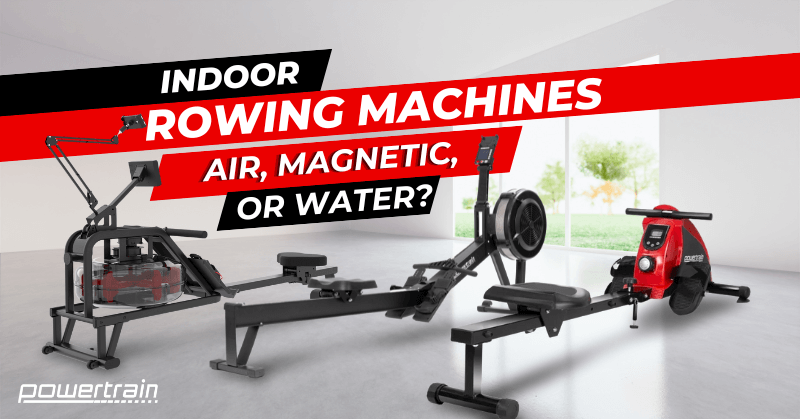 Rowing machines are one of the many cardio machines you can use to achieve your fitness goals. They're quite popular given how easy they are to use once you learn the proper rowing technique.
However, not all indoor rowers are created the same. While some machines use magnetic flywheels, others have air or water resistance systems. This can get confusing if you simply want a rowing machine for your daily cardio needs.
Whether you want to keep your space compact, stay within your budget or find a cardio machine that suits your personal preferences, you can find a rowing machine that best fits your needs.
Learn about the different types of rowing machines, how they work and the best option for your home gym in this guide!
Types of Rowing Machines
You have several options to choose from when it comes to rowing machines. They are usually categorised in three distinct types: air, magnetic flywheel and water rowing machines.
Air Rowing Machines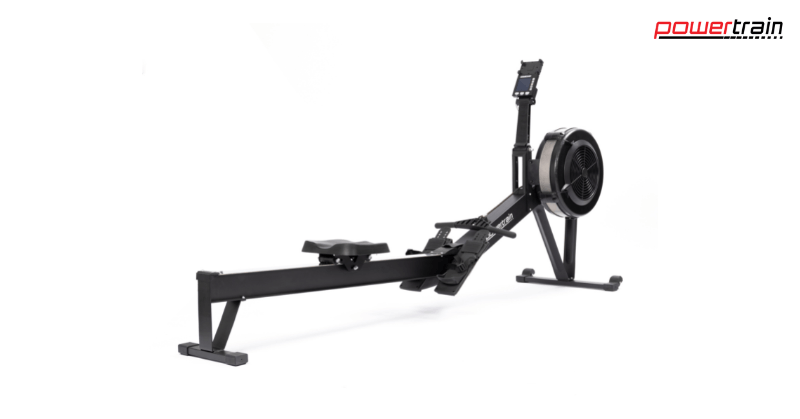 The air rowing machine is the most common type of rower in the market. It's been around for a long time, but make no mistake — this rower definitely doesn't fall behind its newer counterparts. High-quality air rowers use a flywheel or fan to generate air resistance as you row.
The flywheel on an air rower automatically creates resistance depending on how much effort you put in each stroke. Rowing faster generates more air resistance, which means the resistance is directly linked to your rowing speed.
In some cases, these machines have a damper setting that allows you to adjust the amount of air getting in the flywheel. This way, you have more control over the resistance of the machine.
The Powertrain Air Rowing Machine uses air resistance for a smooth and steady rowing workout. It has a bluetooth connectivity function that allows you to track your progress via apps like FitSHOW and Kinomap. Tracking your progress in real-time has never been easier!
You don't even have to worry about placement and comfort when it comes to this machine. Not only is it compact in terms of size, but it's also built tough — giving you extra comfort when working out without cluttering your space!
Magnetic Flywheel Rowing Machines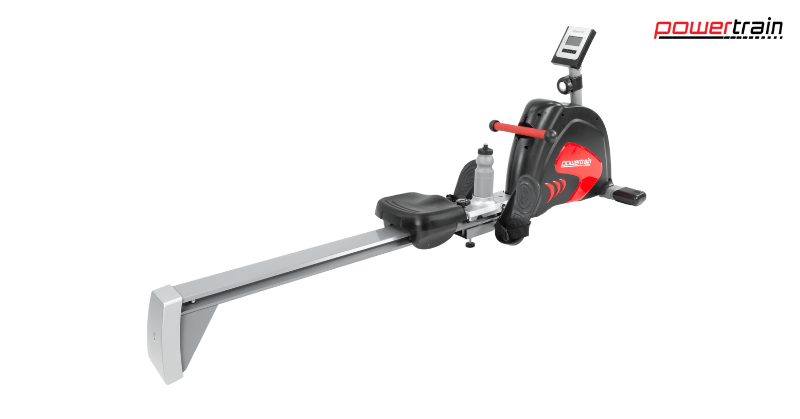 Magnetic flywheel rowing machines look like air rowers but use magnets instead of air to create resistance. These types of rowers are fairly common, making them a popular choice among home gym owners.
Most magnetic rowing machines have set resistance levels unlike air and water rowing machines. While these preset levels effectively have a limit, they can also serve as a benchmark for your progress.
Magnetic rowers are also virtually silent, making them an ideal choice for apartments and family homes.
The Powertrain Magnetic Flywheel Rowing Machine has all you need to start rowing, from the commercial-quality glide rail to the ergonomic seat. The cable can be pulled from the front or above, allowing you to row normally or work on your biceps. Sleek and versatile, it's the ideal rower for beginners or anyone who's on a budget.
If you're looking for a rowing machine that's quiet, affordable and easy to maintain, a magnetic flywheel rowing machine will make for a good buy.
Water Rowing Machines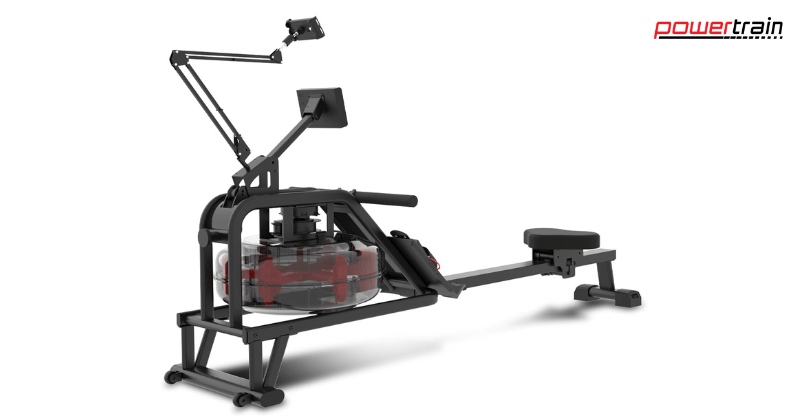 Like air rowers, water rowing machines have virtually unlimited resistance. The machine is fitted with a tank and propeller, which displaces water every time you pull. The faster you row, the more water is displaced — increasing the drag resistance.
These machines offer a realistic rowing experience, making them popular among buyers. Some users also like the low, whooshing sound produced by the water. And with their sleek looks, these machines will definitely add style to your home gym.
If you want a water rower, we recommend the Powertrain Water Resistance Rowing Machine. It's compact and easy to store, with a built-in console that allows for easy progress tracking. The transparent water tank can hold up to 13 litres for a challenging cardio session. And with smooth, low-noise operation, this machine will let you work out without disturbing others.


And there you have it! Each of these rowing machines has its own pros and cons, making the right choice all a matter of preference.
If you can't decide between air, water or magnetic rowing machine, browse our entire range of home gym rowing machines or contact us to learn more!
You May Also Like: