How to Choose the Right Home Gym Equipment for Your Needs
Working out at home offers a multitude of benefits for those who'd rather avoid crowded gyms but still want to stick to their fitness regime.
You don't need to travel anywhere, you have the convenience and comfort of your home and no waiting for your turn with the equipment.
However, creating our own gym space at home is not a cheap endeavour. Sure, you can do bodyweight exercises, but they may not always work for you. It is important to invest in some equipment if you want to see results. Thankfully, there are many workout accessories and equipment that are cost-effective and yield significant results.
Here's an overview of how you can choose home gym equipment to make the most of your at-home workouts.
What Home Gym Equipment Do I Need?
When you're looking at home gym equipment, you may be tempted to go all out. But, it's important to take your personal fitness goals into account. Cover the basics and build from there. One simple way to determine the type of home gym equipment you should get is to consider what kind of exercise you'll be using it for.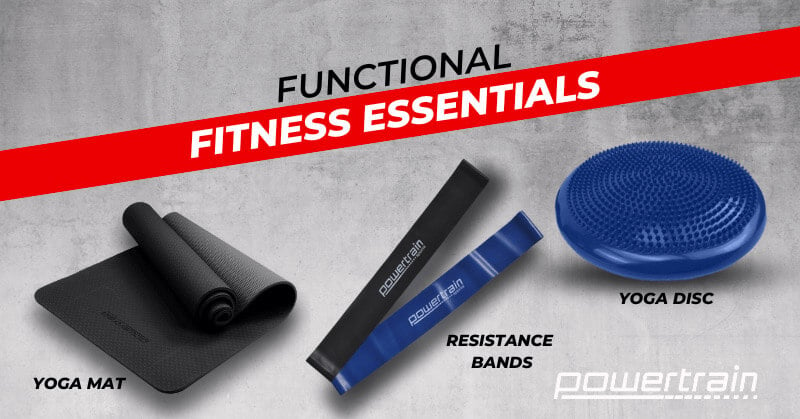 If you like stretching and light functional exercises to maintain your overall fitness, it's best to opt for some basics. Functional fitness exercises primarily focus on everyday movements such as bending, lunging, pulling, pushing and walking to help us function at our optimum best.
A good yoga mat is perhaps the most important equipment you will need. And if used well, it alone is more than enough for functional fitness.
You can also consider adding resistance bands for some targeted exercises that will help improve your joint health. A stability disc is also a good tool to improve your balance and flexibility.
For Weight or Strength Training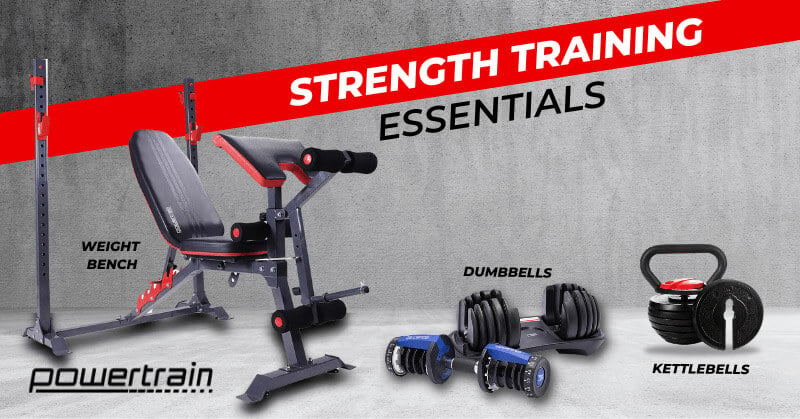 As the name suggests, this type of exercise utilises weights to develop your overall strength. The goal of weight training is to strengthen your bones while helping you build leaner and stronger muscles.
Dumbbells, kettlebells and weights are essential for weight and strength training. You can eventually move on to getting a home gym multi-station or a boxing punching bag and speed bag.
For Cardio Training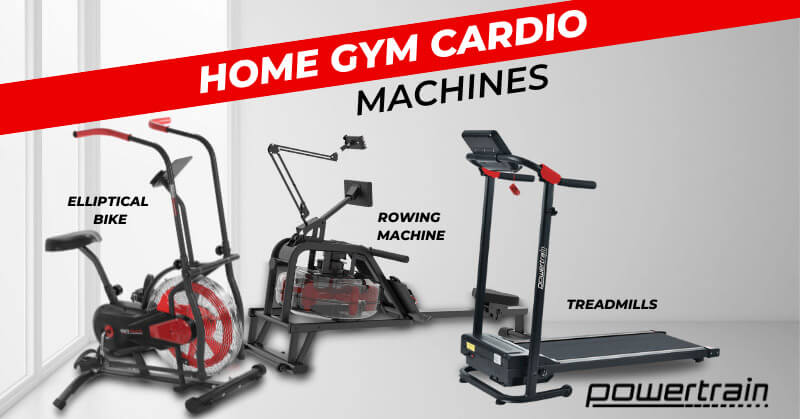 Cardio involves exercises that increase your heart rate and are highly effective at lowering your cholesterol levels and your risk of certain diseases like diabetes, stroke and Alzheimer's.
Treadmills and elliptical trainers are a great investment for at-home cardio. You can also consider exercise bikes or rowing machines. Cardio training machines are pretty bulky, so make sure you have the space for this in your home gym.
What to Consider When Choosing Home Gym Equipment
Your home gym must cater to your needs and preferences. Opt for equipment you know you enjoy using. If you love running, your main home gym equipment should perhaps be a treadmill. Start slow. The most basic setup of a few simple tools and accessories can serve its purpose if used right.
To create the best set-up possible for your fitness goals, you want to select home gym equipment that is effective without breaking the bank. Here are some of the major factors to take into consideration.
#1. Type Of Home Gym Equipment
As much as you want to get one piece of equipment for different types of exercises, you have to prioritise what to purchase. It's a good idea to make note of your primary exercises and then look into equipment that will aid you with your specific workouts.
#2. Know Your Fitness Needs
Buy home gym equipment that you know how to use and that you will use. This mainly depends on what your workout goal is. Are you exercising to build muscles or to lose weight? Choose your home gym equipment based on your fitness needs and goals.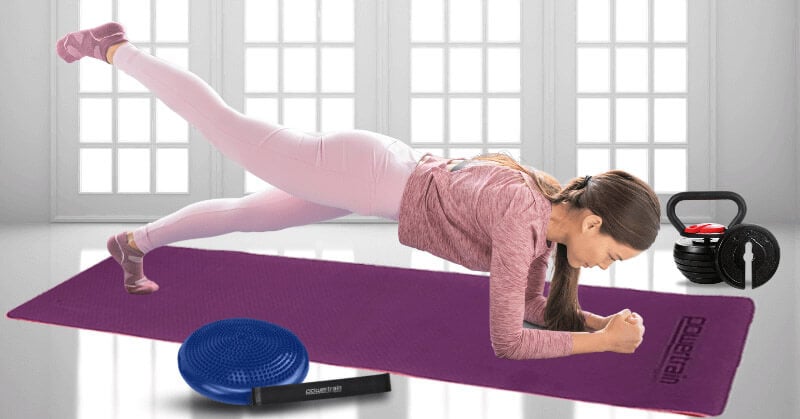 #3. Create A Budget
Home gym equipment is not cheap, so you must ensure that your investment is worth it and that you can maximise your workout tools for a long time. Once you have your budget, prioritise what needs to be purchased first. You can always upgrade your equipment later.
#4. Work With Your Current Space
Most fitness equipment takes up space. So, unless you plan to use every inch of empty space in your house to work out, make sure you purchase equipment that won't occupy too much space.
Consider the area that the equipment will require, and account for space for your movement. If you have limited space, you can look into portable equipment like dumbbells, resistance bands, mats and balls. The equipment is simple but will serve its purpose.
What to Consider When Choosing Home Gym Equipment
Creating your at-home gym can be one of the best investments you can make to further your fitness goals. It is convenient, helps you save in the long run and offers a lot more privacy and comfort than a gym. For more options for home gym equipment, check out Powertrain's wide range of home gym equipment to help you along your fitness journey.
You May Also Like: