Powertrain Home Gym Bench Adjustable Flat Incline Decline FID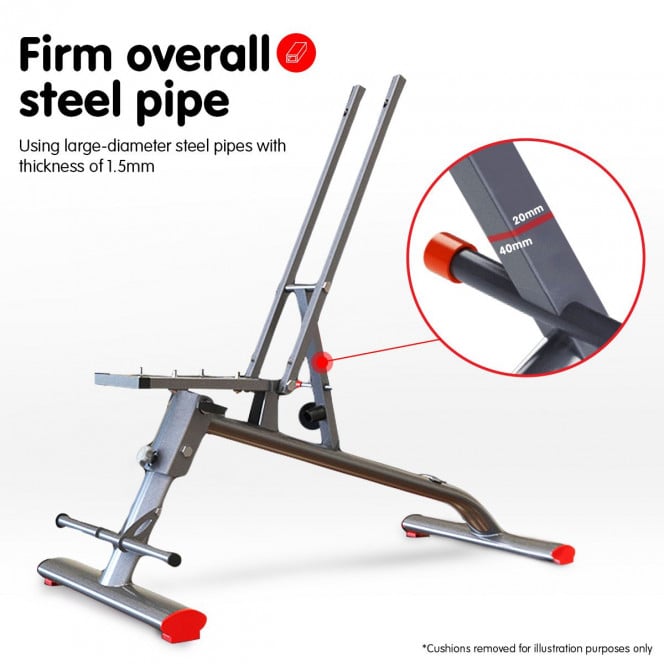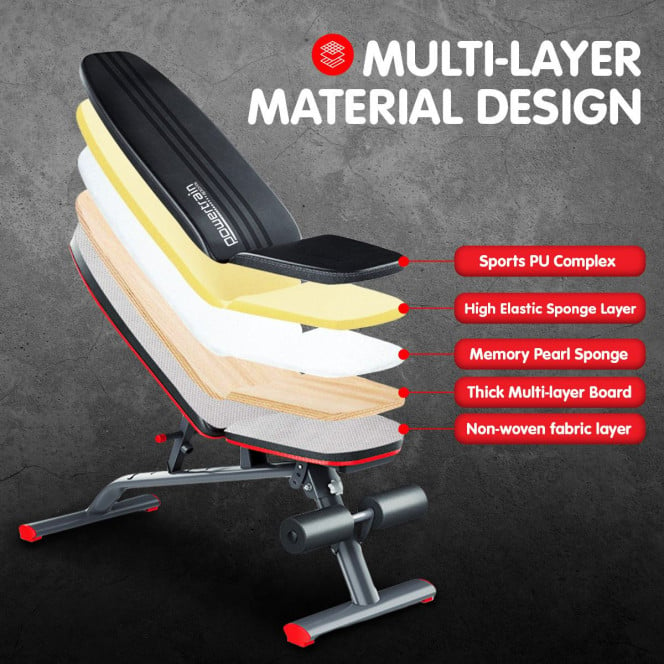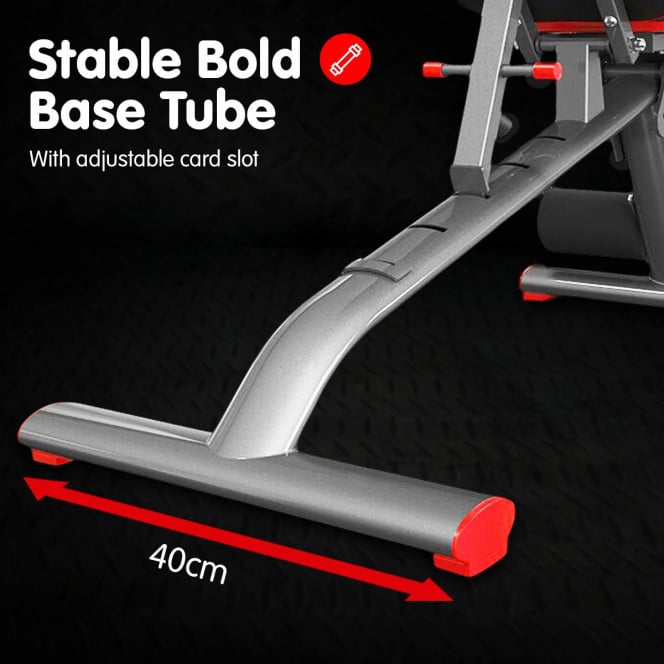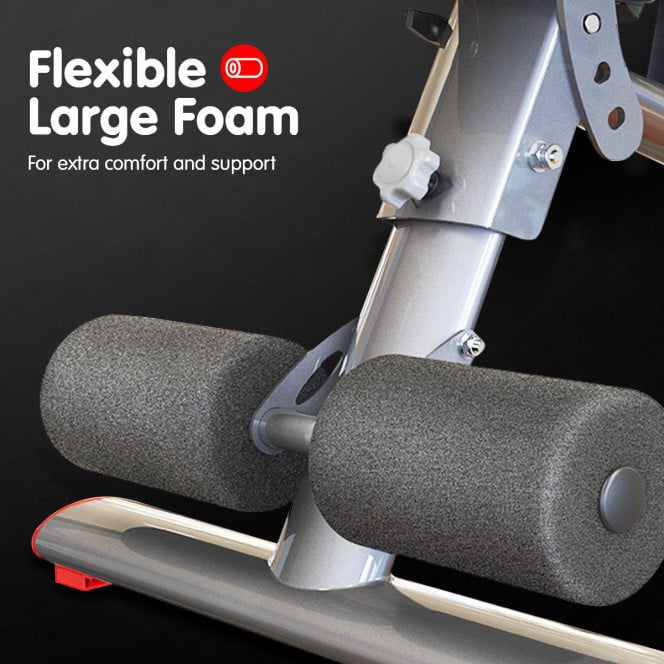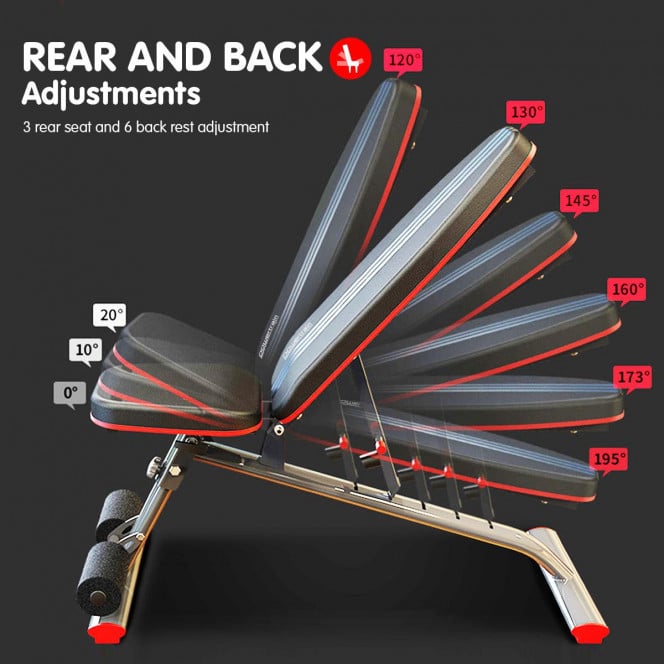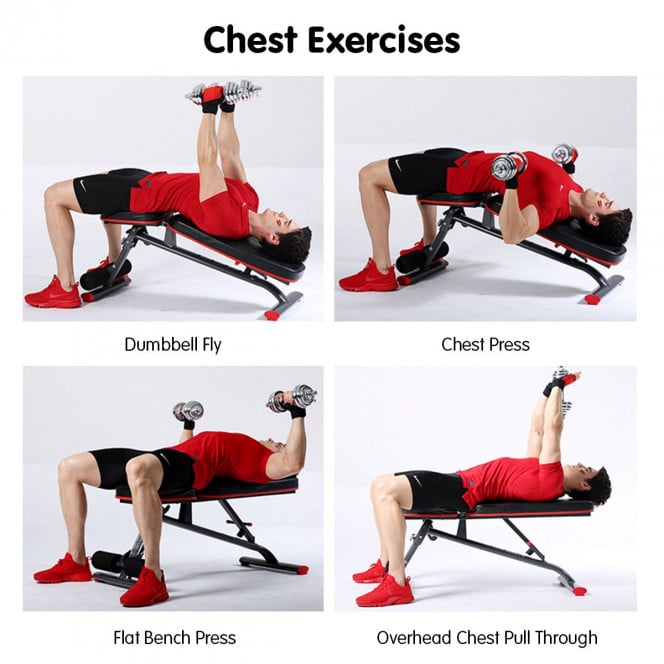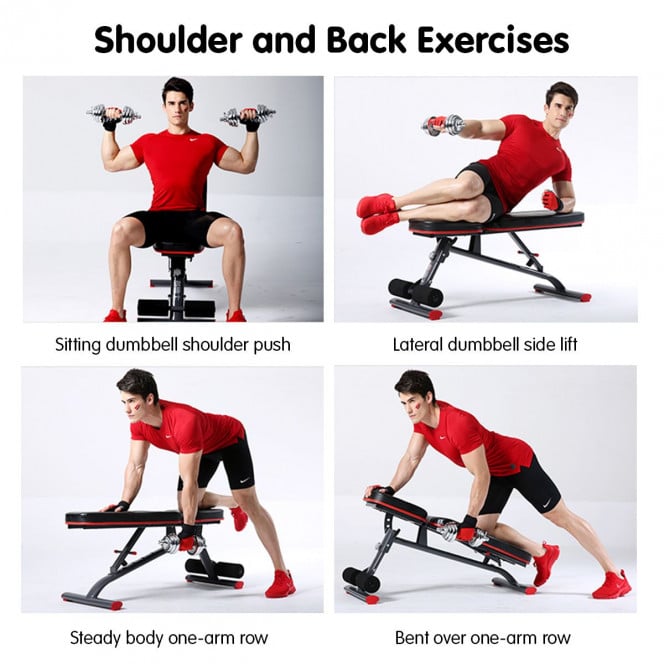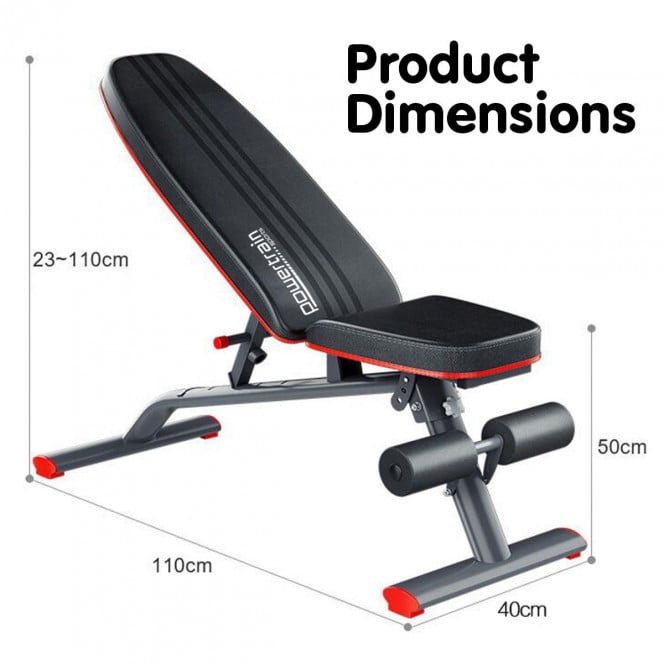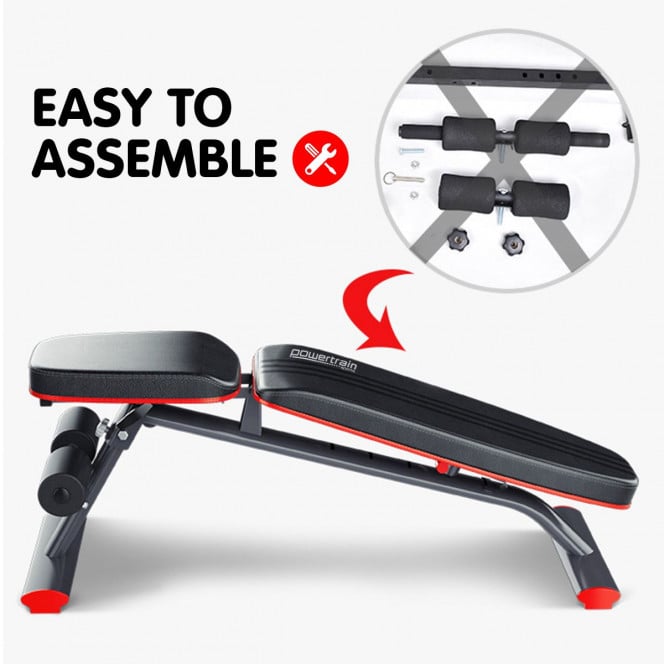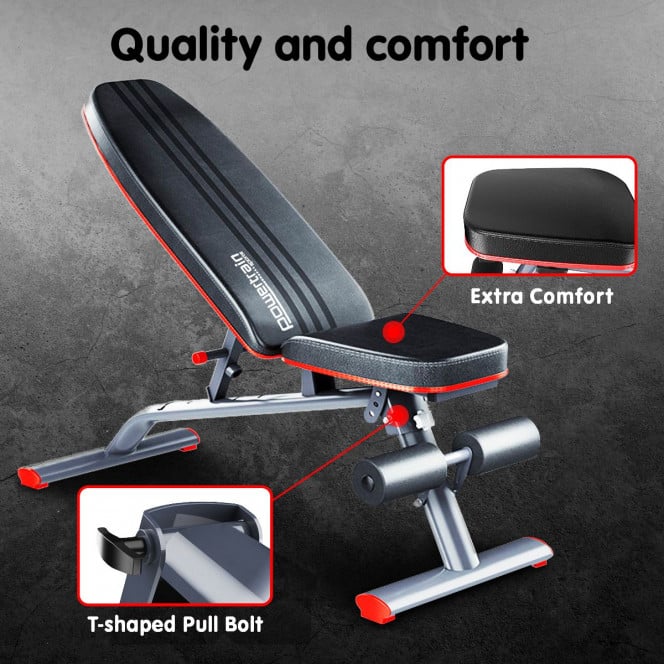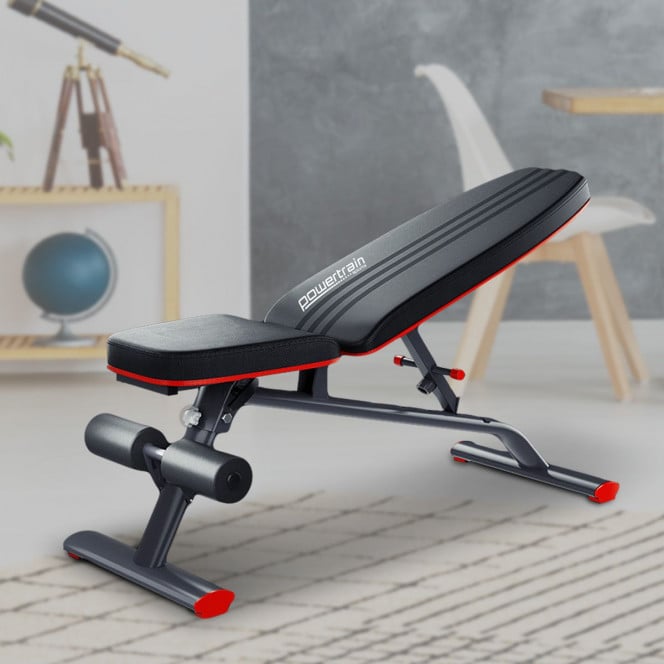 For those who do strength training at home, this Powertrain adjustable weight bench is just what you need for more efficient ab, arm, and leg workouts.
This home gym bench has a total load rating of 250kg and is ideal for both bodyweight training and free weight exercises. From sit-ups, bench presses, dumbbell rows, and more, the weight bench can support them all with its high-durability pipes and base tubes.
Both the rear and back pads are adjustable, enabling you to perform a wide array of dumbbell exercises and other workouts. The base tube has built-in card slots for easy angle adjustments and a T-shaped pull bolt to keep the pads from moving while the weight bench is in use.
Having a flat incline decline or FID bench at home lets you train specific muscles and tone your body on its own or with just a few pieces of gym equipment. This Powertrain gym bench has thick foam rollers and multi-layer padding to provide comfort and support - letting you work out longer for better results.
If you want a versatile home gym bench, this Powertrain model is one of the best exercise benches you can invest in.
Features:
Robust steel frame
Max load weight: 250kg
Adjustable Incline/decline positions
Dimensions: 110 x 40 x 23~110cm
Contents:
1 x Incline-situp bench
Instructions manual
product code: wbd-01b