Top Reasons to Invest in a Multi Gym for Your Home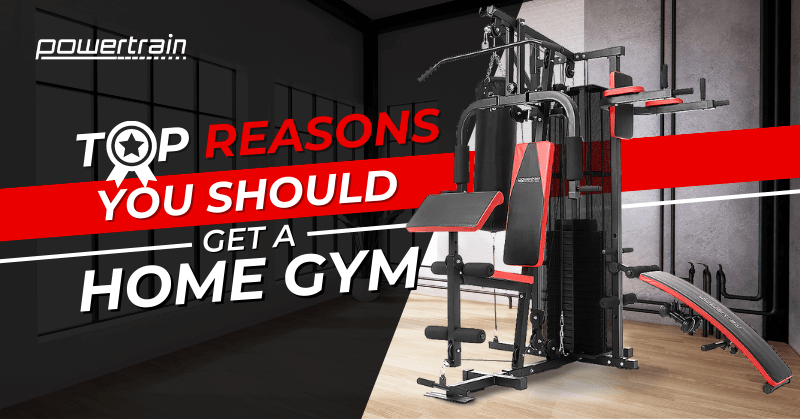 It's the new year! Most people are aiming to start a new health regimen this year by changing their food intake or amping themselves for a regular visit to the gym. Now, if you're the type of person who probably doesn't have all the time in the world to go to the gym and would rather just stay home, a multi gym in your home is a wonderful idea. It has more perks than you probably initially thought it would have. In this guide, we will help you understand the benefits of owning a multi gym, and we will direct you to where you can get your own!
What are the benefits of owning a multi gym?
Cheaper
Let's start with the biggest elephant in the room — the price. You might be wondering, how is $250 to $1000+ worth of equipment cheap? It's not. But if you look closely and sum up the amount of money you need to spend just to go to the gym at least 3 times a week, it'll be way cheaper for you. You don't need to pay for gas, a personal trainer or any monthly membership fees. After about a year, you don't need to pay for anything anymore and the equipment is still yours. That translates to massive savings!
Versatile functionality
Multi gyms offer a range of exercises that can be completed without ever having to leave the house. Whether you're looking to improve your strength, tone your muscles or just lose a few pounds, this equipment has you covered. It features a great range of exercises and activities that can be used to build strength, increase endurance and improve flexibility. Many gyms come with benches, barbells, cables and other accessories, allowing you to customise your workouts to target specific muscle groups. This means that you can create a varied, effective routine that will help you reach your fitness goals.
User-friendly for everyone
When it comes to multi gyms, user-friendliness is key. But what makes a multi gym user-friendly? It's in the design. A multi-gym should be easy to use, with clearly labelled equipment and clear instructions for how to use them. It should be designed with a simple and straightforward setup, which makes it easy to get started and get the most out of your workout.
Compact design
If you're looking for a way to maximise your home gym without taking up too much space, a multi gym is the perfect solution. It may look bulky, but whether you're a beginner or an experienced fitness enthusiast, this type of equipment can provide an all-in-one workout for your entire body. This is an ideal choice for those who don't have enough space for free weights, machines, and other larger pieces of equipment.
Will save you a lot of time
A multi gym is a great investment for people who want to stay fit and healthy. It is also a good way to save time because it lets you exercise more than one muscle group at the same time. Plus, you don't need to travel to and from the gym every single time you need to work out. You just need to stay home and do your routine!
Ideal for those who prefer to work out alone
One of the best things about the multi gym is that it gives you the option to work out at your own pace without having any distractions from other people around you. You can choose what exercises to do without feeling like someone else will be judging your form or making fun of you. It's definitely ideal for those who prefer to work out alone, with very little supervision and less distraction.
Which multi station gym should I get?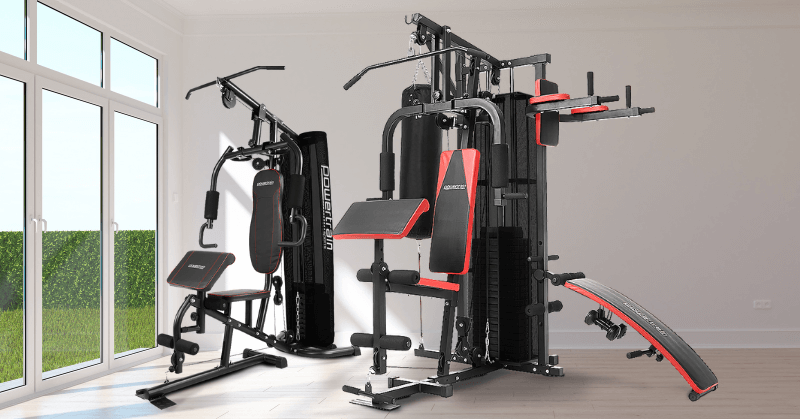 Multi-station gyms have become increasingly popular in recent years. However, the number of models on the market can make it difficult to decide which one is right for you. While we all want to get the best deal for our money, it can be difficult to know which gym is the best for you.
The first thing you should do is find out what type of equipment you like to work out with. Some people prefer free weights, while others prefer machines.
Then, ask yourself what your goals are in terms of weight loss or muscle growth. Do you want a gym that has a lot of cardio equipment, or do you want one that focuses on strength training?
Some multi gyms come with a weight stack that can be adjusted by the user to change the amount of weight being lifted; a pulley system allows for resistance to be added in order to increase the difficulty of the exercise; a bench is also included in some machines which can be used for chest presses or as an incline bench press with weights on each side. There are also many other exercises that can be done on this machine, such as pec deck and leg extensions.
So it all comes down to what your needs and goals are. It's ideal that you choose a multi gym that can do most, if not all, of what you're looking for.
Find the ideal multi gym for your home at Powertrain
The right multi gym for your home can depend on a variety of factors, from the size of your space to the goals you have for your home fitness routine. Whether you're looking for a full-body workout or just want to focus on a particular area, there are plenty of options available to help you reach your fitness goals. At Powertrain, our aim is to give you the best multi station gym for your needs. Contact us today to get started!
You May Also Like: