The Best Treadmill Running Apps for Beginners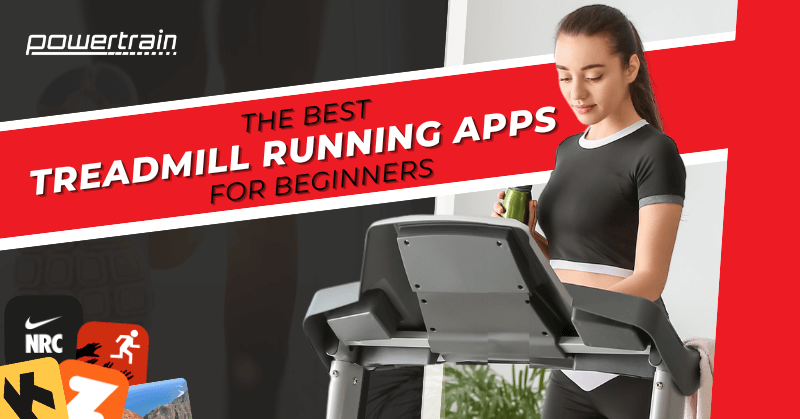 As much as you love running outdoors, feeling the wind against your face and basking in the warm sun, sometimes it's simply not feasible. But, running indoors can be just as effective. And with a few simple tricks, you can also make it equally enjoyable and fun!
Some people consider running on a treadmill a dreadful and boring exercise, but it doesn't have to be. You just have to find the right tools that will motivate you for your treadmill workout. One such effective tool is a treadmill running app.
If you've never used a treadmill running app before, we've curated a list of some of the best running apps that you can use to make your indoor runs more engaging and fun.
Treadmill Running Apps for Beginners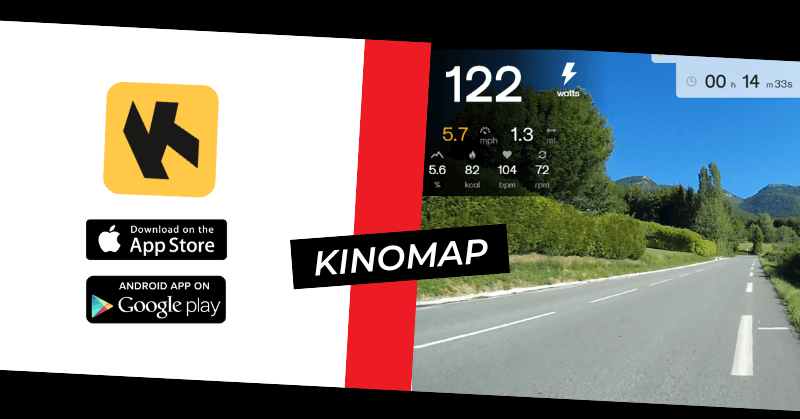 This interactive training app is a collaborative effort from all runners across the world. It is the largest geolocating video-sharing app in the world and offers an extensive library of videos that can make your training more fun.
Kinomap is not just limited to running enthusiasts as those who do indoor cycling and rowing can also use this app.
Using it is very simple. You just have to download the app and then connect your Bluetooth, speed sensors or ANT+ to your electric treadmill machine. Then, set your position, select the terrain you want to run in and start running.
And even if your treadmill is not compatible, you can still use the Kinomap app on your tablet and run along to the scenery!
The app features a very user-friendly dashboard that you can use to make various customizations. You can select what running route you want for the day and adjust it depending on your preference. The app also helps you find the best running route by indicating specific requirements like the video length, running duration, ascent as well as the place in the world where you want to run.
Kinomap is a budget-friendly app since you can get a free version in Apple App Store and Google Play Store. For a full licensed version, there are licensing schemes set on monthly and annual payments.
Download Kinomap on the App Store
Download Kinomap on Google Play
With a wide variety of video routes available, there's no way you'll get bored of using Kinomap.
Zwift is one of the go-to applications preferred by indoor cyclists. Since the app has now expanded to running, treadmill users can also navigate the different dreamlike courses through a dynamic avatar.
What you need to use Zwift is a treadmill that has Bluetooth capacity. You can also use a cadence tracker like Stryd to display your vitals in real-time as you run. Additionally, you can also incorporate a heart monitor to keep an eye on your overall fitness. Zwift offers various configurations with diverse features and settings, and you can even adjust the treadmill settings manually, especially for your FTP (functional threshold power).
Just like Kinomap, Zwift also allows you to use the app even without a compatible treadmill. Simply open the app on your tablet or your smart TV and go on your run.
Zwift provides you with that game-like environment as your avatar mirrors your movements. It's a free app, and while the display may look a little clunky, it makes running on your treadmill more fun and much more interactive and immersive. Zwift is an app for all runners — from beginners to runners joining marathons.
Your avatar on this app can level up, and you can unlock virtual running kits and earn achievements while completing and challenging yourself to run longer. Running with Zwift can give you a truly unique experience as you enter the world of Watopia.
Download Zwift on the App Store
3. Treadmill Trails
Another effective app that's often recommended for beginners is Treadmill Trails. This is the perfect app for those who want some motivation to run indoors and are tired of the usual running scenes you can find on YouTube.
Treadmill Trails immerses you into a virtual world that's mainly composed of 30-minute routes. While running, you can also explore the different places of Earth-like Mt. Kilimanjaro and the Hudson River Park. You also have the option of doing different running sessions in entirely different areas.
Treadmill Trails also provides you with more than the usual running coaching cues. You can simply enjoy the sceneries as you run or challenge your multitasking skills and listen to the narrative incorporated on the trail.
This is not a free app, but every Treadmill Trails scene first provides you with a preview so you are not purchasing blindly. Every 30-minute video costs 0.99 USD, and once you download it, it is yours to utilise forever. The video will be saved on your camera roll, making it available and ready to be used regardless of whether you are online or not.
Download Treadmill Trails on the App Store
Download Treadmill Trails on Google Play
4. Zombies, Run!
Zombies, Run! is undoubtedly among the top five best treadmill running apps for newbies and currently has a 4.8-star rating on Apple. Imagine turning your boring treadmill run into a captivating running game complete with an audio adventure!
As the name suggests, this running app allows you to complete your steps as you escape and attempt to survive some fictional zombies. There is no better app than Zombies, Run! To motivate you to pick up your pace. You run on your treadmill to get away from the zombies while picking up survival gear 'along the way.'
If you don't find being chased by a lone zombie challenging enough, then trigger a herd of incoming zombies to push you to pick up your pace for a successful escape. This is considered one of the app's interval training features but with a playful twist of a zombie apocalypse.
You will not be restricted to boring and same routes in this app as it has over 400 missions (or trails) and new ones are added every week!
Download Zombies, Run! on the App Store
Download Zombies, Run! on Google Play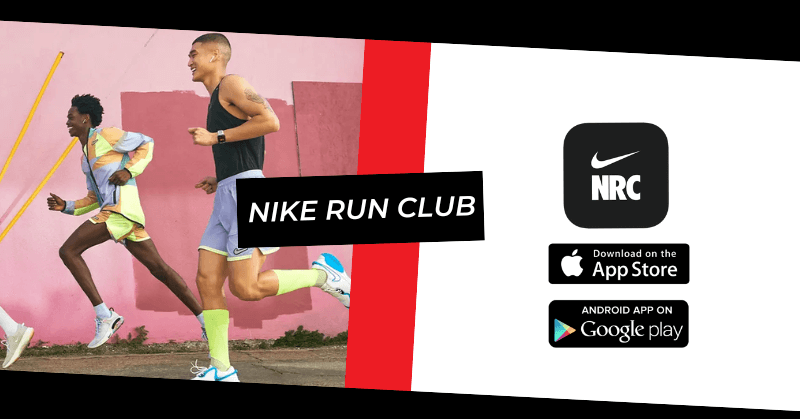 Nike's Running Coach is another treadmill running app that's highly recommended for beginners. Since it is also developed by one of the largest sports brands ever, you can be sure that it is really effective for athletes and fitness enthusiasts.
The Nike Run Club can track your fitness while you are completing your steps on the treadmill. You can set your location to 'indoor' and have your smartphone in your hand to capture your running progress. Since the app has integrated Spotify and Apple Music apps, you can make even set your pace to the beat of the music you're listening to!
You will be impressed with the expansive content that this app offers. Some guided runs are even led by well-known professional athletes like Eliud Kipchoge and Shalane Flanagan. It also offers six workouts fully designed for treadmill running, complete with audio instructions.
Download Nike Run Club on the App Store
Download Nike Run Club on Google Play
Conclusion
Treadmill running apps let you make the most of your indoor running experience. With these engaging and entertaining apps, you can not only help you track your progress but also offer various features to make your exercise fun.
Check out the range of treadmills offered by Powertrain to find the perfect indoor running tool to get you up and running!
You May Also Like: