On the Right Track: How to Choose the Best Treadmill for Your Home Gym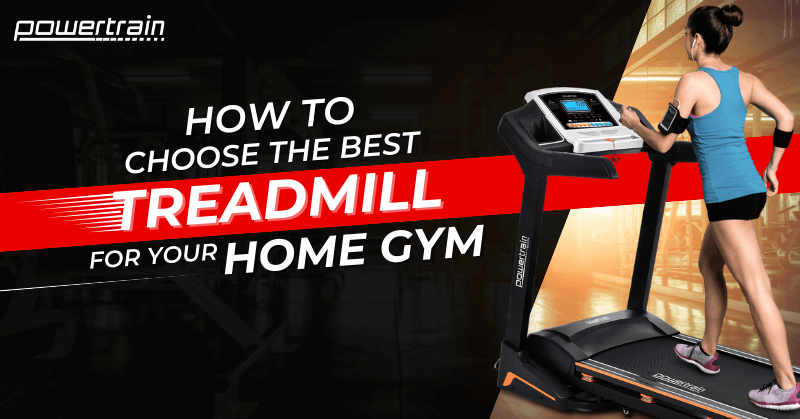 A treadmill is a fantastic piece of equipment to have. It improves your cardio endurance, aids in weight loss efforts, and helps strengthen leg muscles while improving your balance and coordination. However, a new treadmill can be quite an investment. And with so many options available, it can be overwhelming to decide which one is right for you. To make things easier for you, this buying guide will provide an overview of some important factors to consider before making your purchase.
Space
When buying a treadmill, it's essential to consider how much space you have available. It's important to measure the area where you plan on placing the treadmill to ensure that it will fit comfortably without cramming up your living space.
Many treadmills fold away when not in use, which makes them especially ideal for apartments or smaller homes. On the other hand, if space is less of a concern and you are looking for more features and functionalities in your machine, you can opt for a semiprofessional or professional-grade treadmill. These machines often have wider running surfaces and longer belts for runners who need a lot of practice room.
Budget
A treadmill is a pricey investment, so it's a good idea to have a budget in mind. The good news is that many treadmills are available at different price points to fit your needs. If you plan on using the treadmill frequently, investing in a stronger motor and durable frame can save you money in the long run. While basic models may have limited options, they offer enough functions to get anyone started. Higher-end treadmills on the other hand, often come with more features to take advantage of.
Overall, it's important to assess your needs and priorities before making a final decision based solely on price.
Safety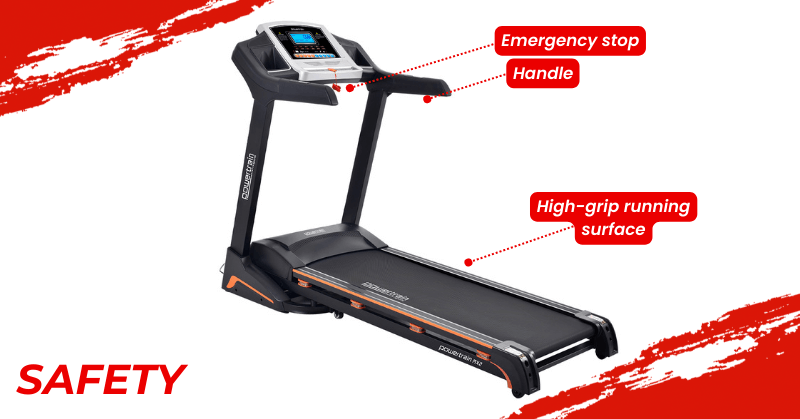 It goes without saying that with buying any type of equipment, safety should be at the top of your list. Look for treadmills that have safety features such as an emergency stop button or a safety key that can detach in case you fall off the treadmill. The design and construction of the treadmill should also be sturdy and durable enough to support your weight and movements without wobbling or shaking. Make sure that it has a secure grip system on the running surface to prevent slips and falls.
Motor
One of the most important features to consider is the motor type. A good motor will not only provide smooth and consistent performance but also last longer with less wear and tear. There are two types of motors available in treadmills:
DC
DC motors are more common in home treadmills as they are less noisy and require less maintenance. They provide a smooth and more consistent performance which makes them a popular choice for beginners.
AC
AC motors, on the other hand, are more durable and powerful which makes them suitable for commercial settings like gyms or hotels. They often have a higher horsepower compared to DC motors, making them ideal for high-intensity workouts or individuals who weigh more.
The motor's power is measured in horsepower (HP), with higher horsepower providing more speed options and better performance. Generally, a 2.5-3 HP motor is sufficient for most people who want to walk or jog daily, while serious runners may need a 3-4 HP motor for faster speeds over extended periods of time.
Treadmill features and accessories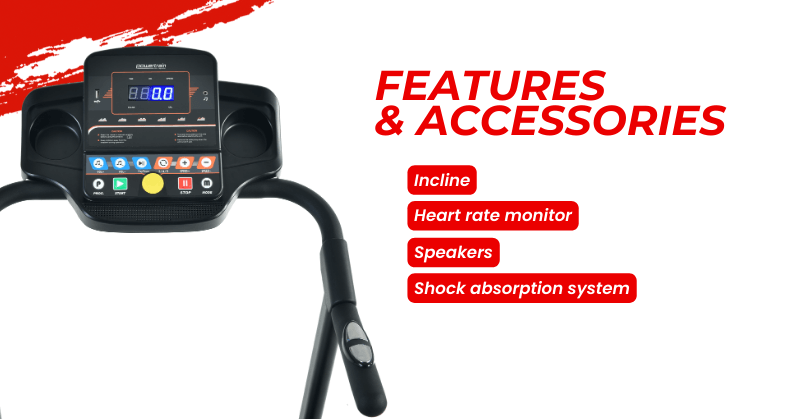 When it comes to treadmills, there are several features and accessories that you should consider to make your workout experience more enjoyable and efficient.. Look for treadmills with incline settings if you want to add variety to your workout routine or simulate running uphill. Additionally, a cushioned running surface can help reduce the impact on your joints during exercise. Accessories such as heart rate monitors and built-in speakers can enhance your overall experience while foldability can make storage much easier.
Incline/decline
With modern treadmills, there's one key feature you may want your machine to have: incline and decline options. Having the ability to adjust the angle of your treadmill workout can really change the game as it targets different muscle groups and increases the difficulty of your exercise routine. It's important to pay attention to the maximum inclination and declination available as well as how easily it can be adjusted mid-workout.
Weight capacity
A treadmill's weight capacity is another vital factor to consider. It's critical to choose a model that can support your body weight and offers adequate stability and durability during workouts. Before purchasing a treadmill, determine your current weight and add an extra buffer for any fluctuations in weight in the future. Typically, treadmills come with weight capacities ranging from 250 to 400 pounds. Make sure you opt for one that fits within this range and is designed for heavy-duty usage if you are on the heavier side. A treadmill with higher weight capacity may cost more initially but will save you from shelling out money on repairs or replacements down the road.
Frame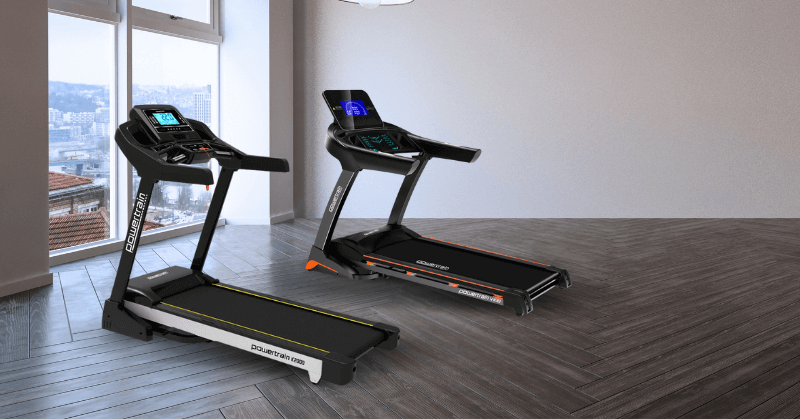 The sturdiness and durability of a treadmill's frame can't be overlooked as they can have a significant impact on its overall performance and lifespan. Make sure to look for materials that are both strong and lightweight, like aluminium or steel alloy. It's important to note that a quality frame may increase costs upfront but ultimately proves to be worth it in terms of longevity and peace of mind when using the machine over time.
To conclude, a treadmill is a great addition and definitely a must-have for any home gym. As long as you keep factors in mind such as the space, budget, safety, motor type and power, you'll have an easier time choosing the right treadmill that meets your requirements and provides a safe and effective workout experience.

With that said, be sure to check out our range of premium-quality treadmills that suit all budgets and fitness levels at Powertrain!
You May Also Like: