Magic Circle Pilates Ring 40cm - Green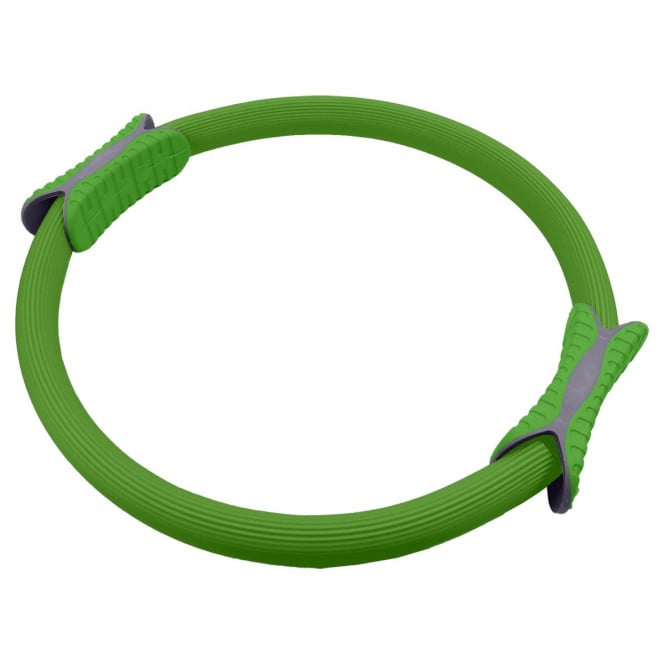 Powertrain 40cm Magic Circle Pilates Ring
Improve your strength, flexibility, and overall fitness with Powertrain's yoga and pilates ring. This exercise band helps you build and tone your muscles by providing gentle resistance. It lets you work your core, adductors, and other hard-to-target muscles for a total body workout!
This 40cm pilates ring is versatile and easy to use. It's ideal for physiotherapy, body conditioning, and low-impact exercises. Plus, it lets you add intensity to your functional workouts so you can progress faster in your pilates and yoga practice.
The foam handles make for comfortable workouts, whether you're training your arms, abs, legs, or back. This pilates ring can be used for bridges, squats, chest presses, leg lifts, and so much more - so you can tone the muscles you want and achieve your desired physique.
It's made of eco-friendly EVA, which is soft, durable, and easy to clean. With these great features, you're sure to enjoy all your home workout sessions with this yoga and pilates ring!
Features:
Ideal for Pilates, improving balance, posture, flexibility & core strengthening
Soft foam handles
Material - EVA
Diameter - 40cm
sku: plt-rng-gn
See Terms & Privacy for 30 day returns information.