Magic Circle Pilates Ring 40cm - Purple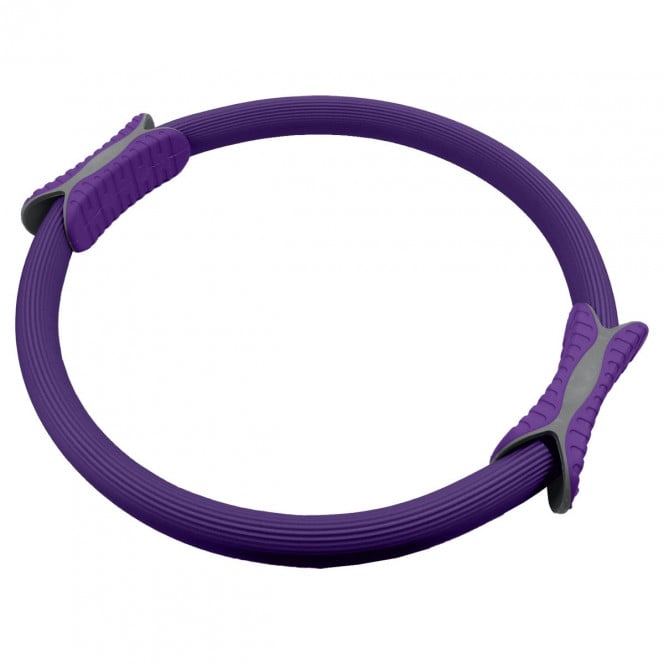 Powertrain 40cm Magic Circle Pilates Ring
Take your pilates regimen to the next level with this Powertrain yoga and pilates ring. The lightweight band provides gentle resistance to help tone your core and other small, hard-to-target muscles throughout your entire body.
Our purple pilates ring features an ergonomic design that's ideal for body toning, rehabilitation exercises, and low-impact workouts. It's perfect for anyone who's new to working out or who wants to progress in their yoga or pilates practice.
The 40cm pilates ring helps improve strength, balance, and flexibility, making it great for both general conditioning and physical therapy. It causes muscles to adapt and become stronger, resulting in a more trimmed and toned physique with regular use.
Foam handles on each side make this pilates ring comfortable to hold in your hands or between the feet or knees. It's perfect for gently toning your thighs, arms, back, chest, and core while doing exercises like bridges, boat pose, roll-ups, side presses and much more.
It's made of eco-friendly EVA, which is soft, easy to clean, and durable. This pilates ring is space-saving and comfortable to use, making it a great buy for fitness seekers of all ages!
Features:
Ideal for Pilates, improving balance, posture, flexibility & core strengthening
Soft foam handles
Material - EVA
Diameter - 40cm
Contents:
sku: plt-rng-pu
See Terms & Privacy for 30 day returns information.