Powertrain Cork Yoga Mat with Carry Straps Home Gym Pilates - Chakras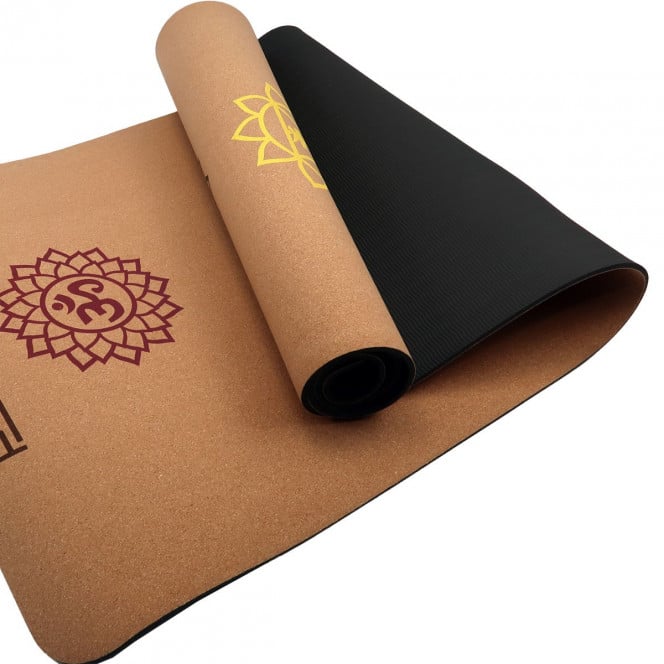 Build strength, balance, and flexibility with this eco-friendly yoga mat. It features double layers of cork and TPE to gently cushion your joints and keep you comfortable even during intense workout sessions. The chakra design will help you stay aligned with the centre of the mat and inspire you to deepen your yoga practice.
This yoga mat is 6mm thick and is ideal for yogis or athletes with sensitive knees or wrists. It has a non-slip surface that lets you flow from one pose to another without sliding, plus a rubber-like bottom layer to ensure that the mat stays firmly in place during practice.
Each yoga mat comes with a sling so you can easily carry it to and from the studio or gym.
Features:
Latex-free & PVC-free
Non-slip dry to heavy perspiration.
Lightweight and portable yet grounding
Always lays flat, does not slide or bunch up
Anti-microbial, naturally eliminates bacteria
Does not absorb moisture, dries in minutes
No plasticizers or rubber smells
6mm thick
Dimensions: 183 x 61 x .06 cm
Contents:
sku: ym-crk-mpt
See Terms & Privacy for 30 day returns information.