Powertrain 7m x 1m Air Track Inflatable Gymnastics Mat Tumbling - Grey Pink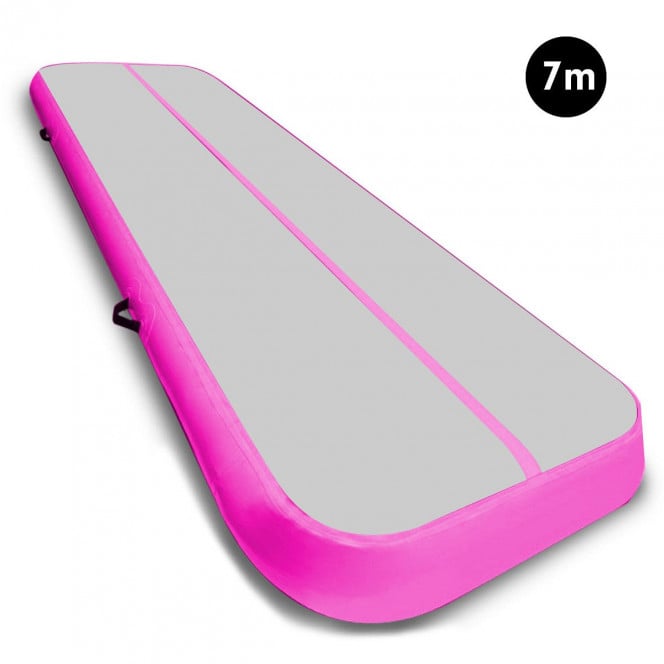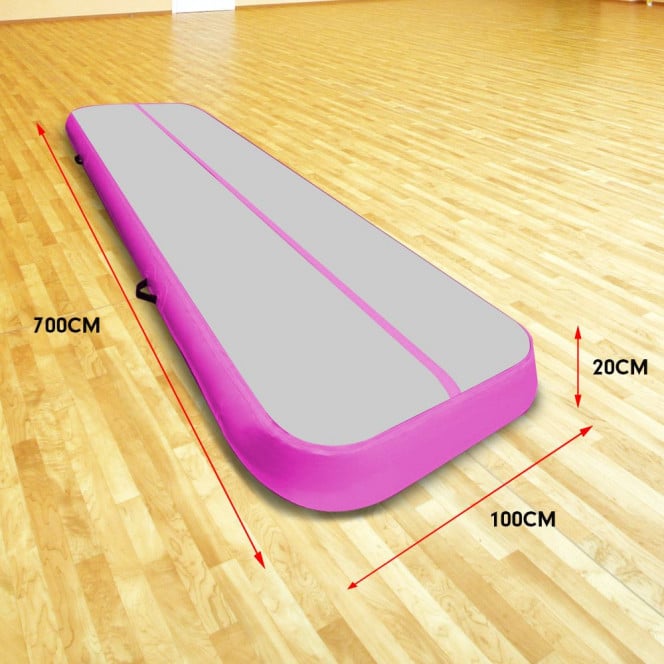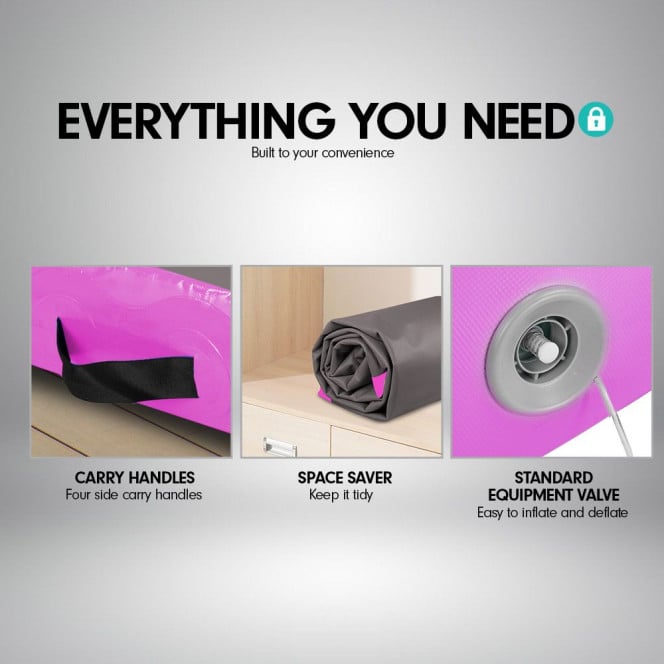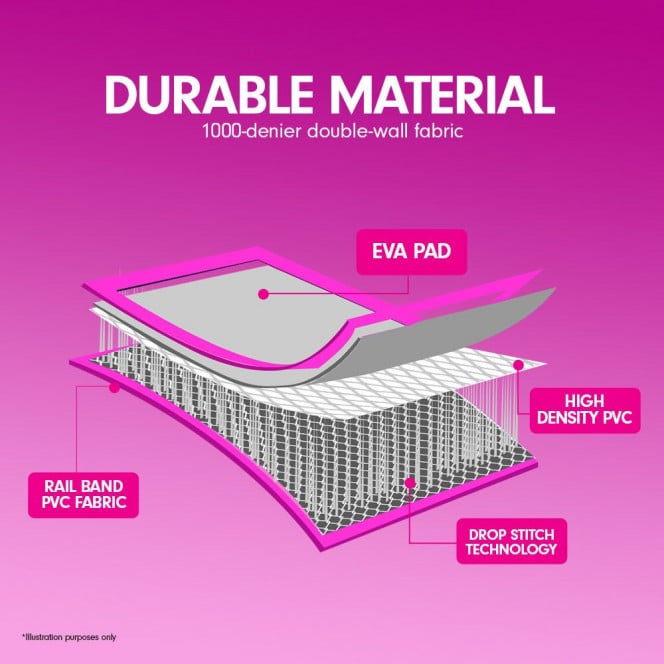 Whether you're into gymnastics or tricking, this Powertrain air track has all the space you need to perfect your performance. It measures 7m x 1m x 20cm and is ideal for practising connected jumps and advanced tumbling passes. It's an awesome competition and landing platform both for pro athletes and beginners.
This air track makes for a great alternative to bulky springboards, as it provides excellent bounce while still being lightweight and portable. You can also lower the air pressure for a gentler bounce. Inflating and deflating the air track is quick and easy, and you can use either a hand pump or electric pump (available separately).
Airtightness and durability are guaranteed, as the air track is made of drop-stitch material and 1.2mm thick PVC. It also has an anti-slip EVA surface and centre line to make your training sessions safer and more efficient. The soft surface protects your ankles and joints, so you can train more with less chance of injuries.
Four carry handles make the air track easy to reposition and move even when it's fully inflated. Storage and transportation are also a breeze, as you can deflate the air track and roll it up into a compact size.
At home or in the gym, hone your athletic skills on this awesome air track from Powertrain!
Features:
Inflatable Air Track Mat
1000-denier double-wall PVC fabric (Drop stitch)
Maximum pressure: 10PSI/ 0.7BAR
Easy carry handles
Anti-slip and durable surface
Built-in valve
Length: 7m
Width: 1m
Thickness: 20cm
Contents:
1 x Air Track Inflatable Mat
product code: ifm-0701-gypk