Powertrain 7m x 1m Air Track Inflatable Tumbling Gymnastics Mat - Blue White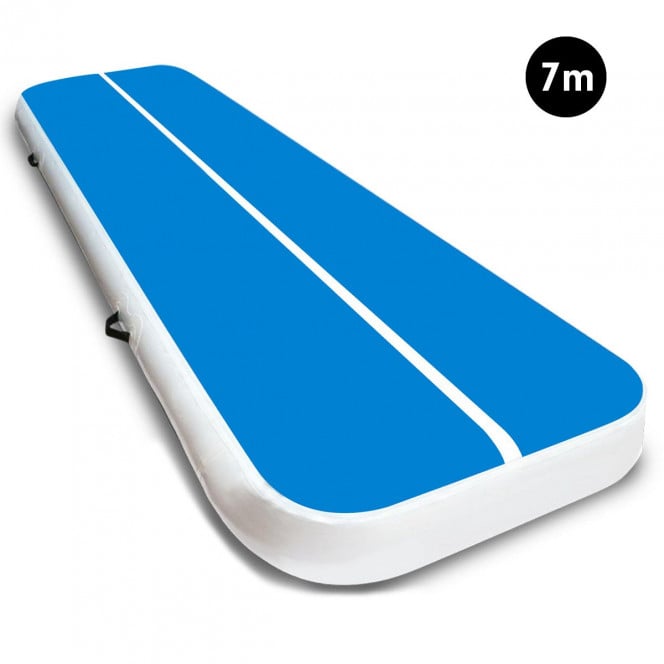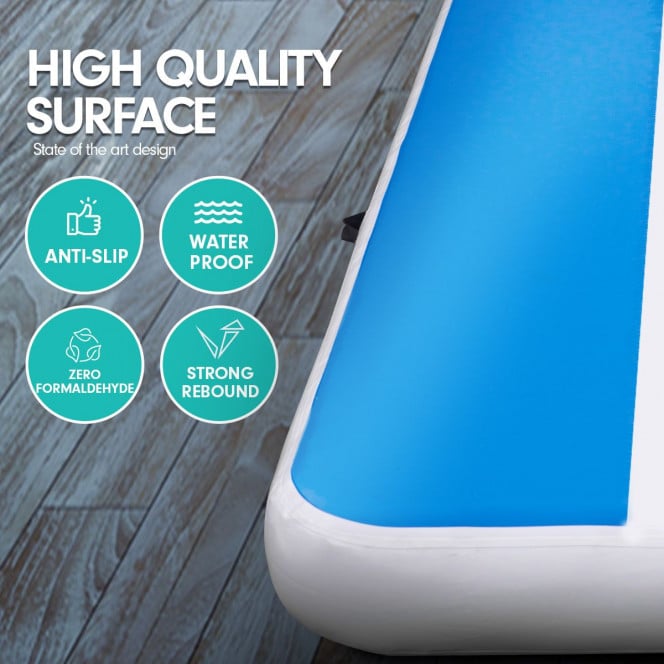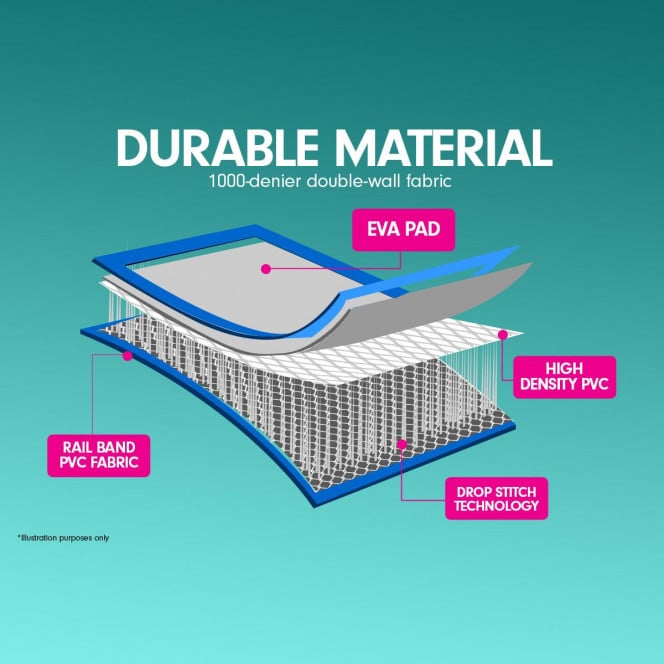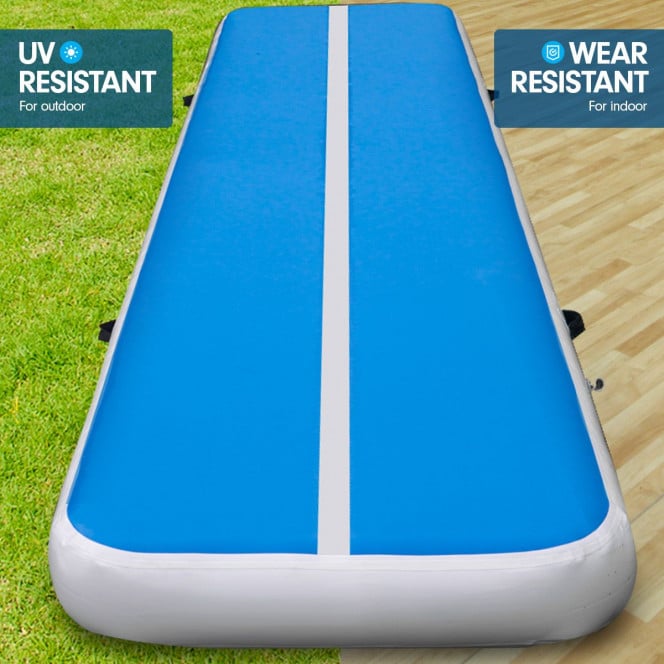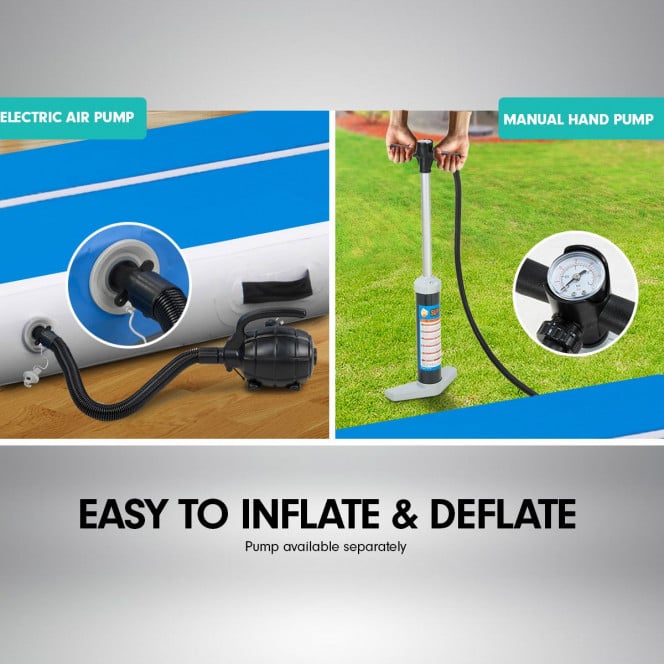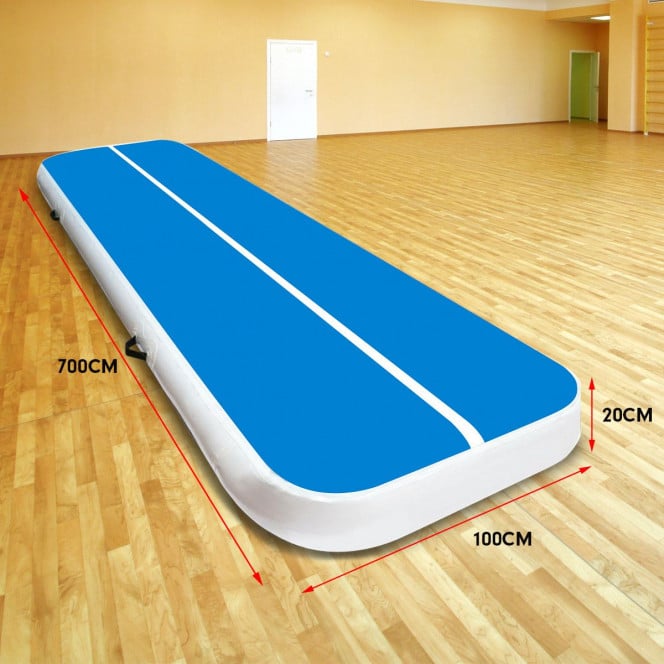 Perfect your floor exercises or tricking routines with a 7-meter-long air track from Powertrain!
This multi-purpose inflatable mat is great not just for home training but also schools, gyms, fitness centres, and competition venues in need of lightweight and easy-storage equipment. The gymnastics mat rolls into a compact size when deflated, making it easy to store in bulk or transport between different locations. Its four carry handles also let you move it easily when it's inflated.
Made of drop-stitch fabric and high-density PVC, this gymnastics mat offers better airtightness and durability compared to traditional training equipment. The extra-long, anti-slip surface allows you to practise advanced tumbling and gymnastics routines, while the centre line helps you stay aligned for a perfect-10 performance.
This gymnastics mat is highly durable and can be used both indoors and outdoors. (Before using outdoors, make sure to remove any sharp rocks or objects that might pierce the mat.) Its airtight PVC cover also ensures that the mat will stay firm for longer before it needs a refill of air.
Inflation takes only a few minutes and can be done with either a manual hand pump or an electric pump (not included). You can also adjust the air pressure for a softer or bigger bounce to suit your training preferences. This air track also provides ample cushion and support for every landing, so you can do more repetitions with less chance of overuse injuries.
For safe and efficient training, get your Powertrain air track today!
Features:
Inflatable Air Track Mat
1000-denier double-wall PVC fabric (Drop stitch)
Maximum pressure: 10PSI/ 0.7BAR
Easy carry handles
Anti-slip and durable surface
Built-in valve
Length: 7m
Width: 1m
Thickness: 20cm
Contents:
1 x Air Track Inflatable Mat
product code: ifm-0701-buwh