Powertrain Fitness Yoga Ball Home Gym Workout Balance Trainer - Blue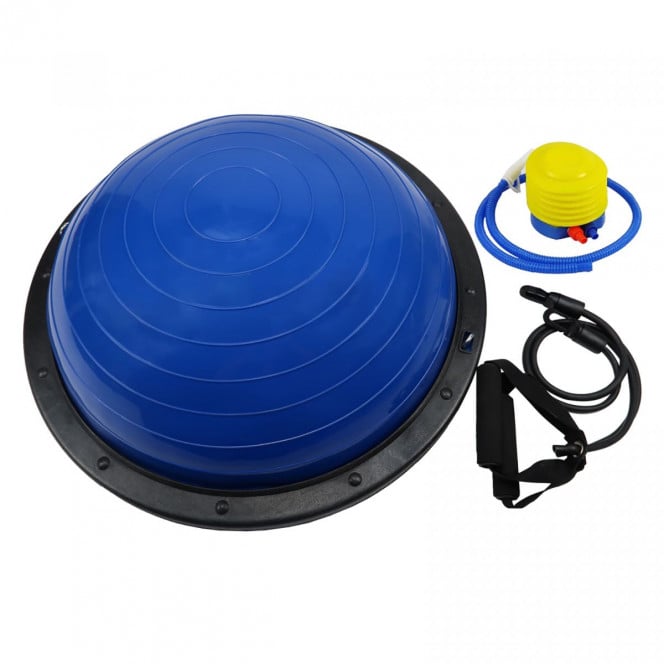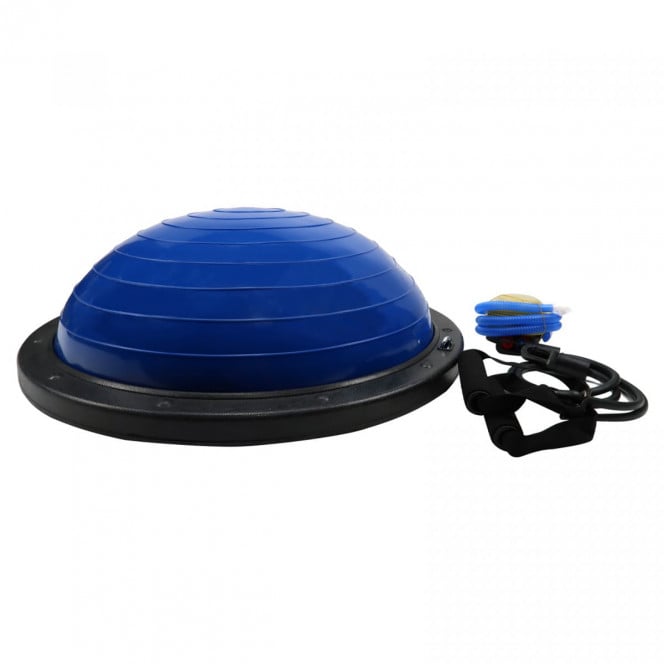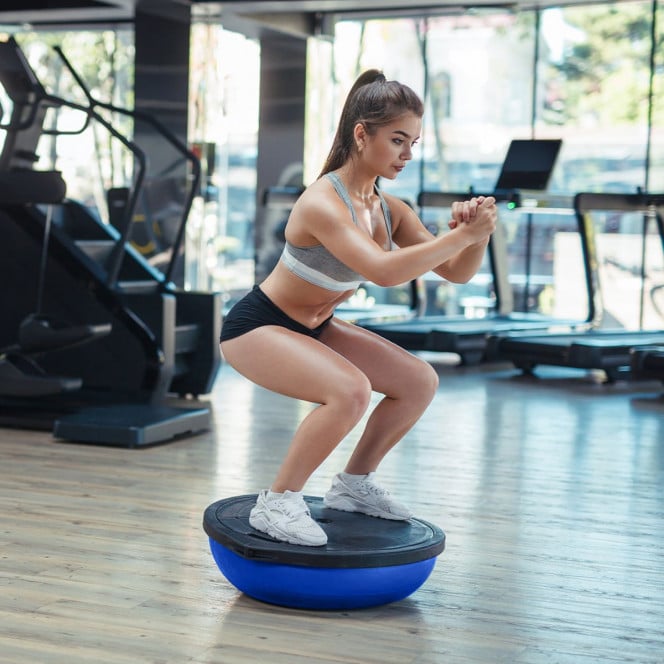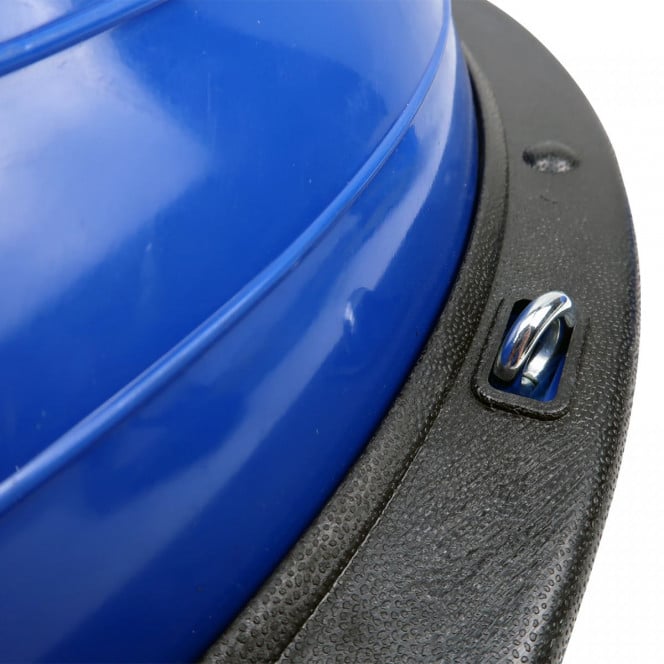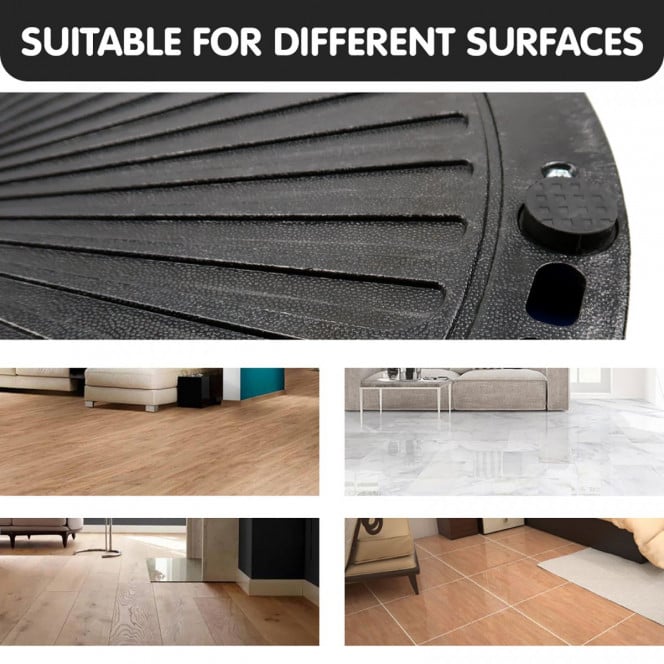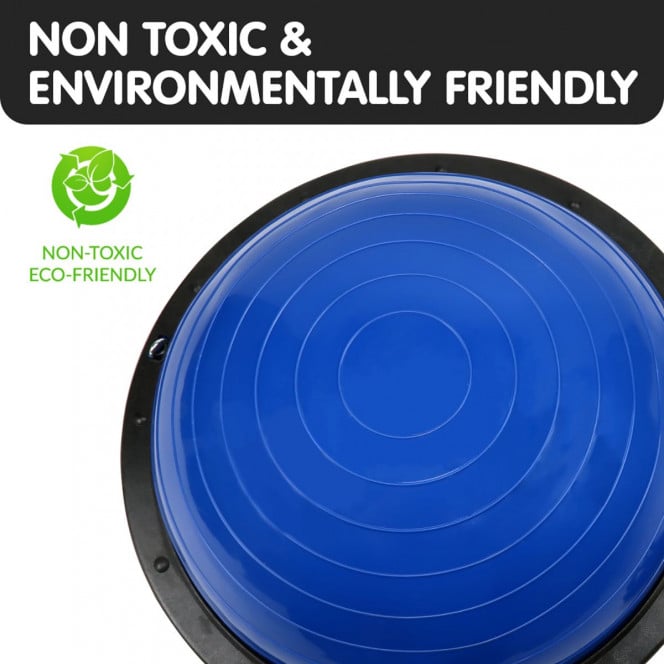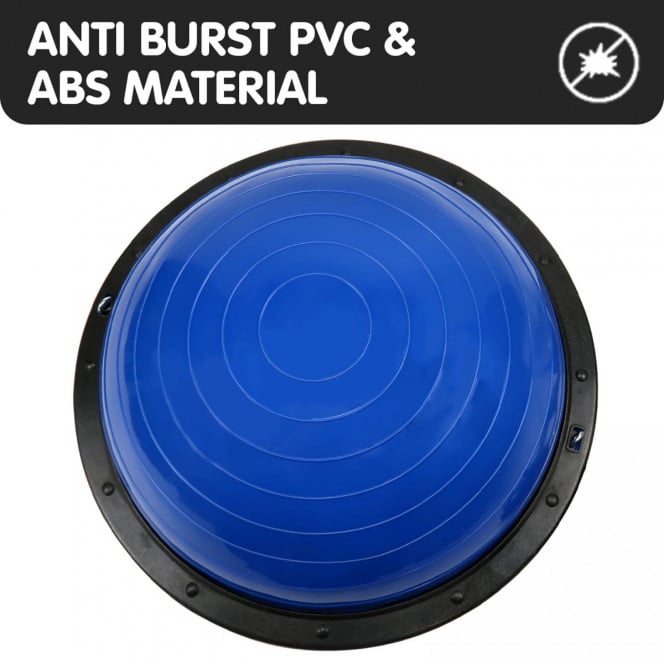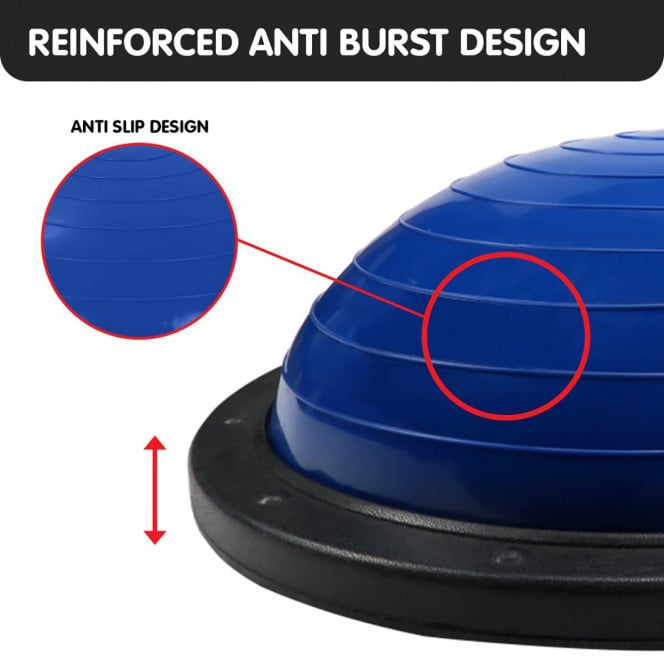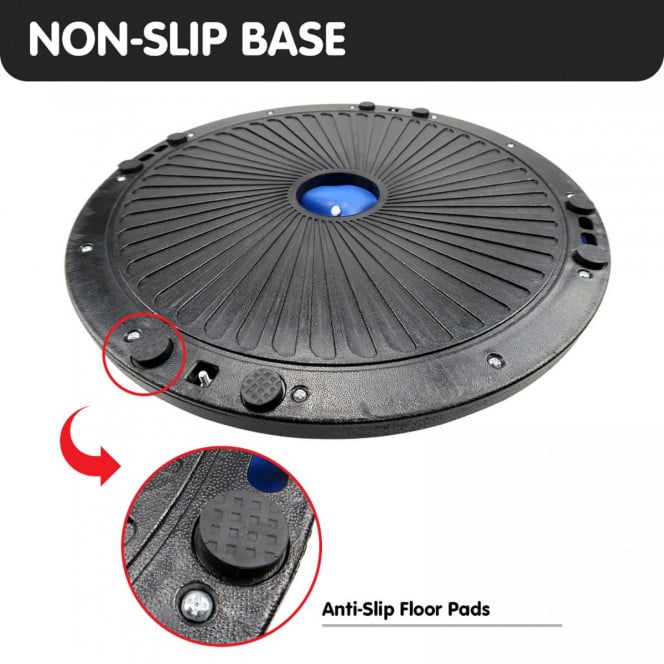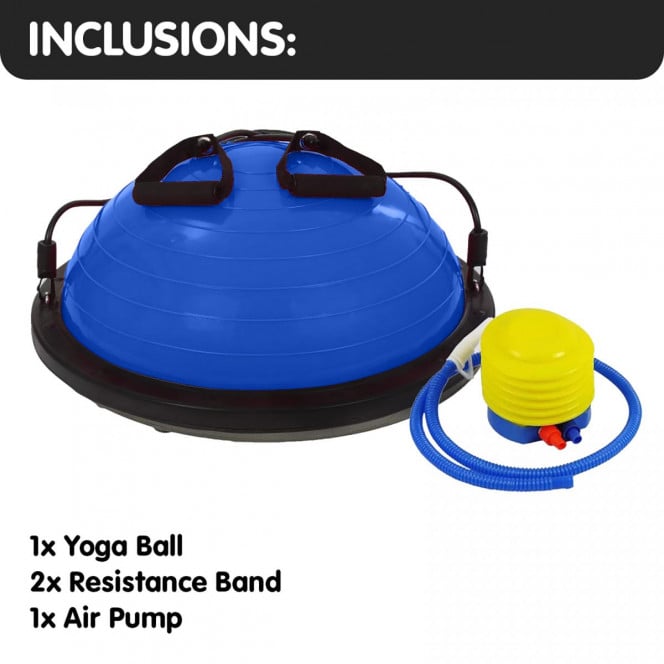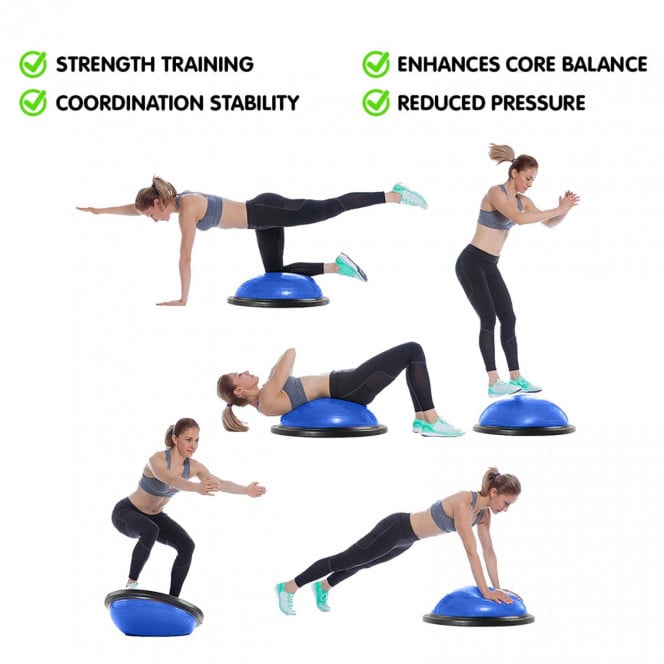 This 58cm balance trainer is the perfect companion for yoga, pilates, and home workout routines. It's also great for core strengthening exercises!
The unique half balance ball features a flat side to provide a stable base, as well as a dome for balance challenges to tone the upper and lower body. The dome side can be used as a support for the wrists, back, and knees for a more comfortable yoga or pilates class.
This balance trainer has 8 rubberized anti-slip floor pads, so there's no need to worry about sliding around during intense fitness sessions. It also comes with two resistance bands so you can incorporate more exercises into your routine.
The small, compact design makes this balance trainer perfect for on-the-go and outside fitness routines. You can also use it for home gym workouts.
This half balance ball can support user weights up to 125kg. It's made from PVC and ABS rubber, which is anti-burst and has a smooth feel. Each trainer comes with an air pump so you can easily fill it up with more air as needed.
Features:
Ball Size - 58cm
Anti-burst material - PVC and ABS
Mill finish
Non-toxic
Weight - 5.85kg
Contents:
1 x 58cm Yoga Balance Trainer Ball
1 x Resistance band
1 x Inflatable pump
product code:

bos-bal-bu