Powertrain Home Gym Flat Bench Press Fitness Equipment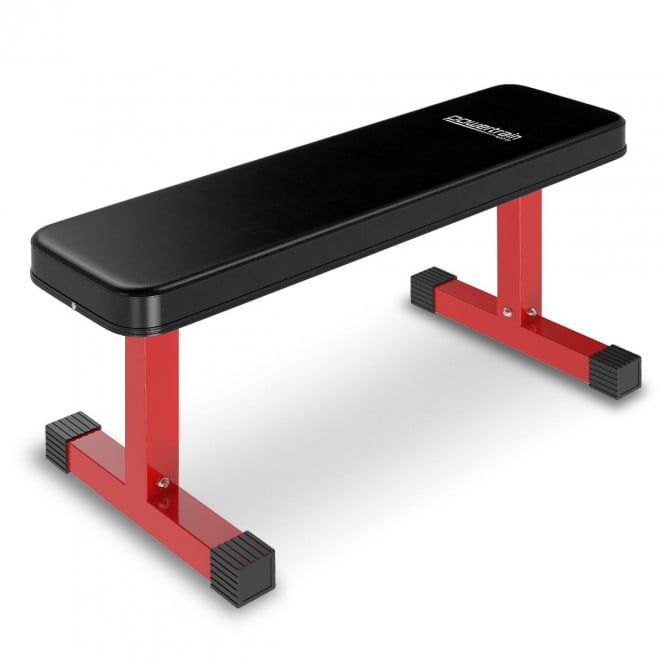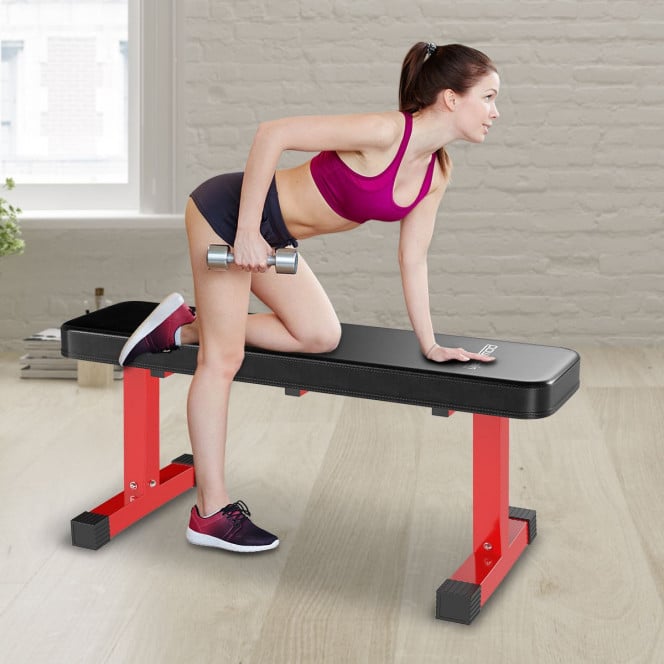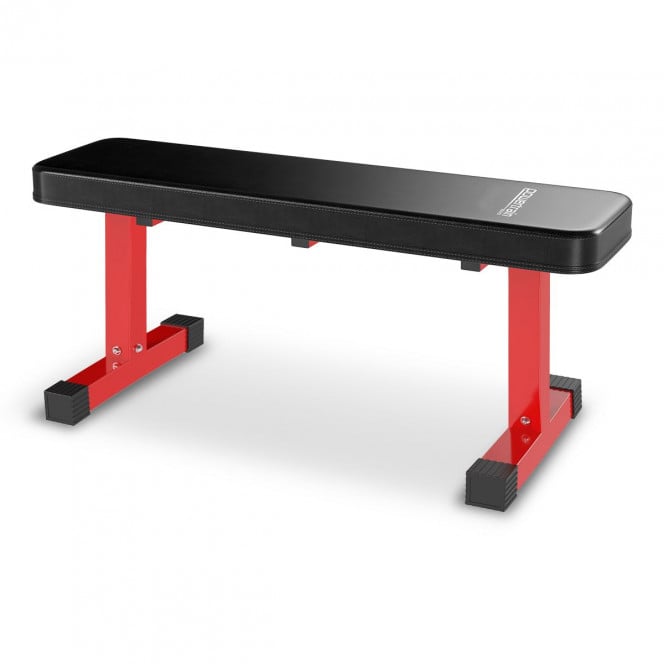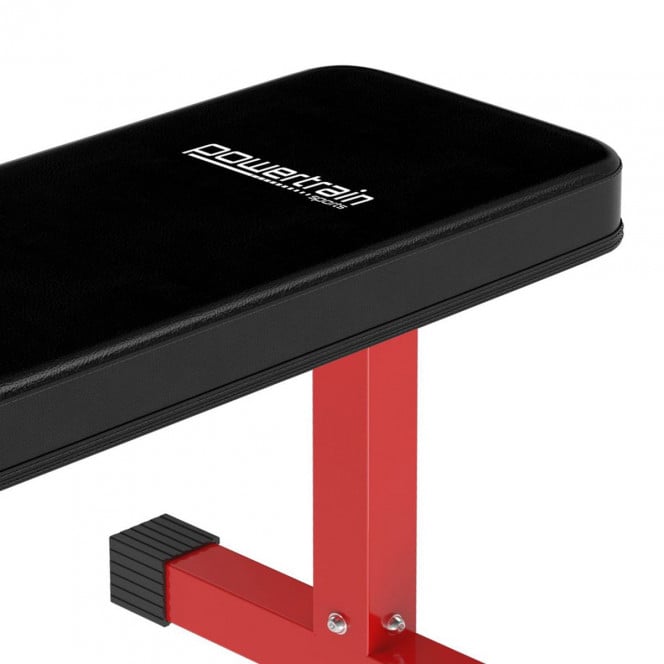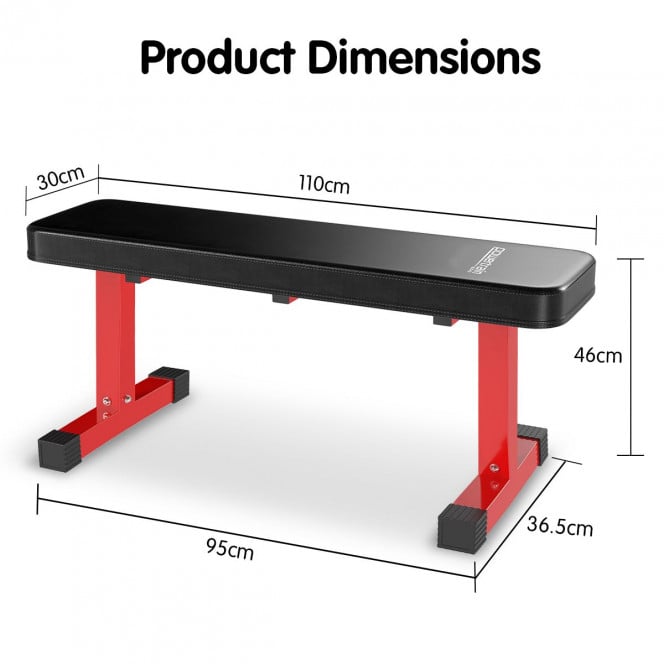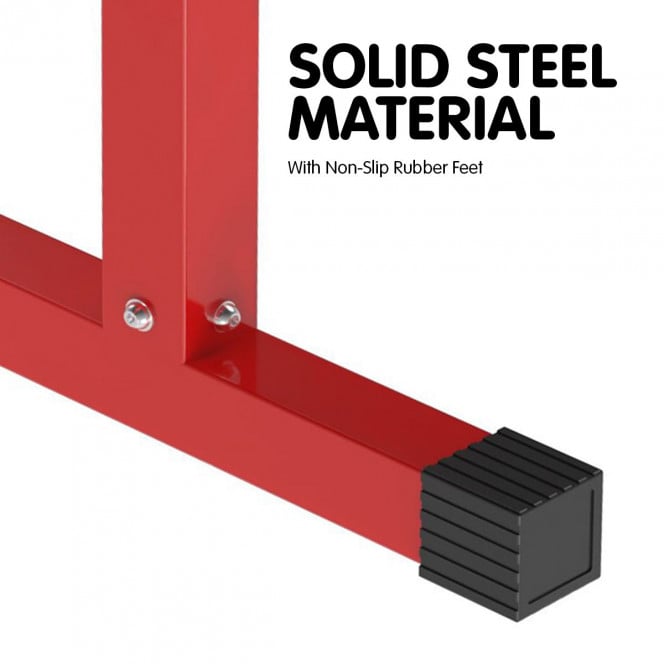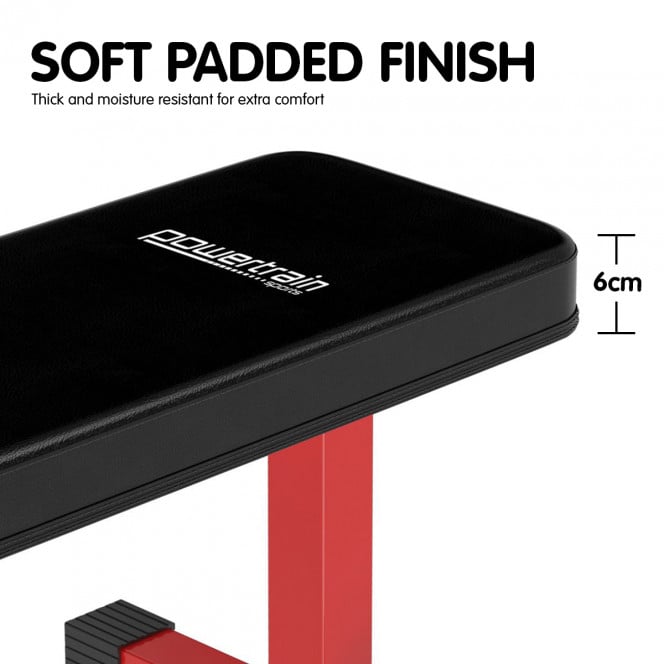 This Powertrain flat gym bench is just what you need for quick and effective workouts. The padded surface is ideal for performing bicep curls, single-arm rows, bench presses, and a variety of other exercises.
With a load rating of up to 110kg, this essential piece of home gym equipment is perfect for levelling up your weight training, especially if you already own resistance bands or free weights.
The gym bench's 6cm thick padding provides support during tough sets, while the heavy-gauge steel frame ensures that the flat gym bench can handle years of frequent use.
This flat bench also has steel supports and anti-slip feet, giving you a stable surface to do your workouts on whether you use dumbbells, barbells, or no additional exercise equipment at all.
For a versatile gym bench that lets you perform all the basics and more, look no further than this one from Powertrain.
Features:
Flat gym bench
Max load weight: 110kg
Robust steel frame
High density foam
Anti-slip feet
Dimensions: 110(L) x 36.5(W) x 46(H)
Contents:
1 x Home Gym Bench
1 x Instructions
product code:

wbd-211