3m x 1m Air Track Tumbling Mat Gymnastics Exercise Inflatable - Rainbow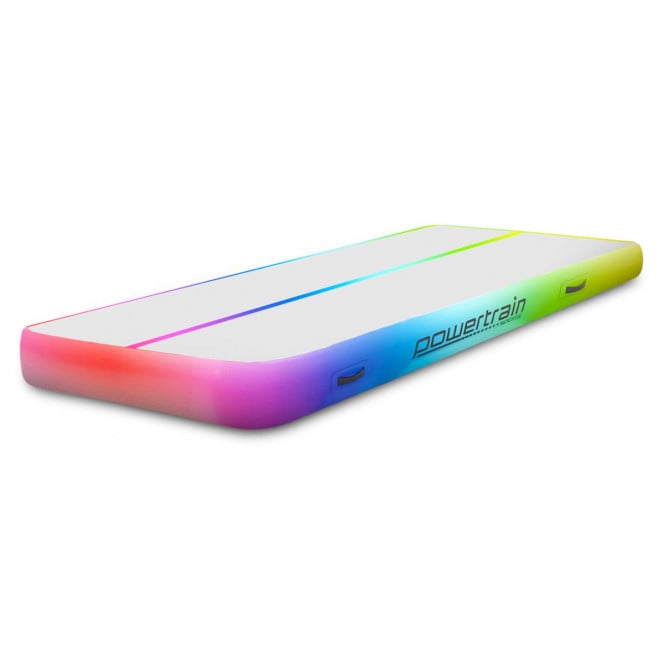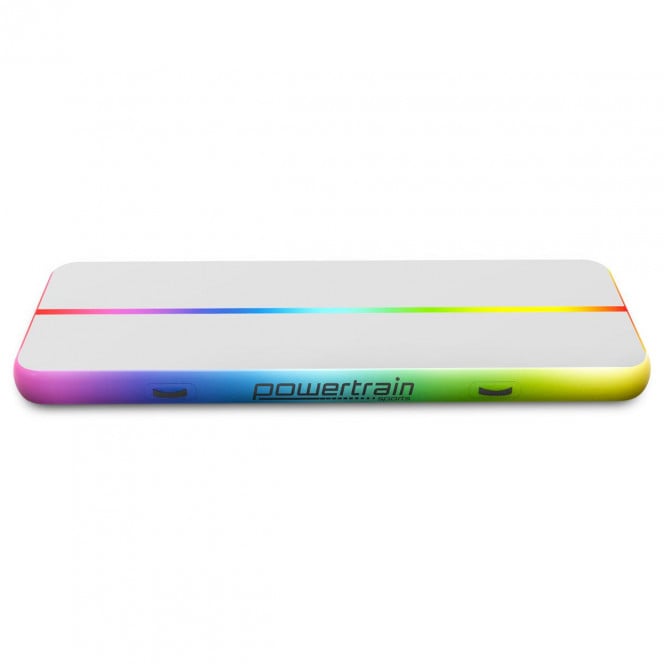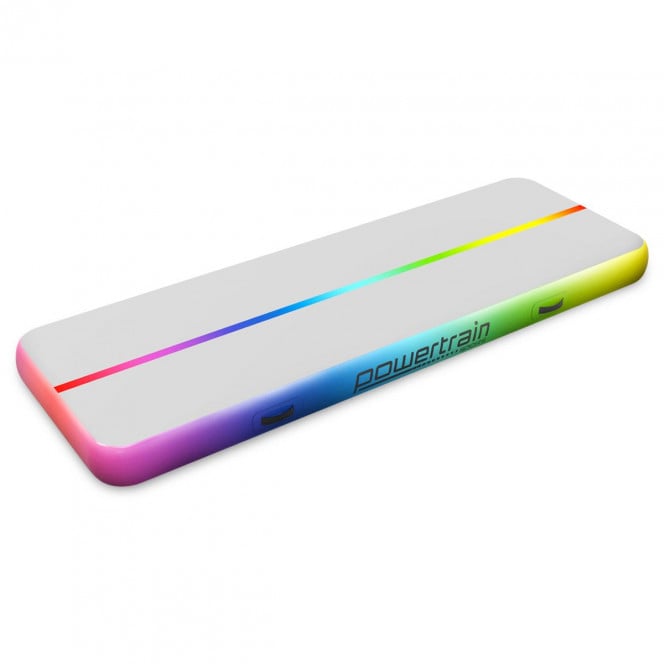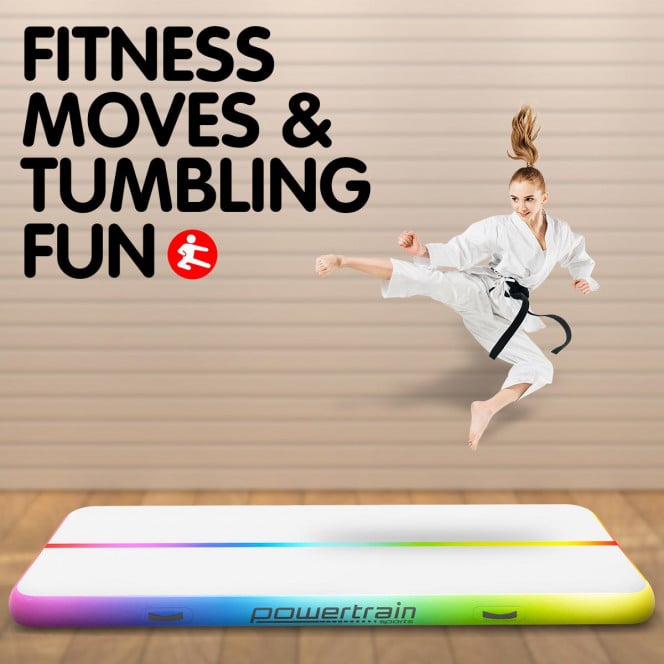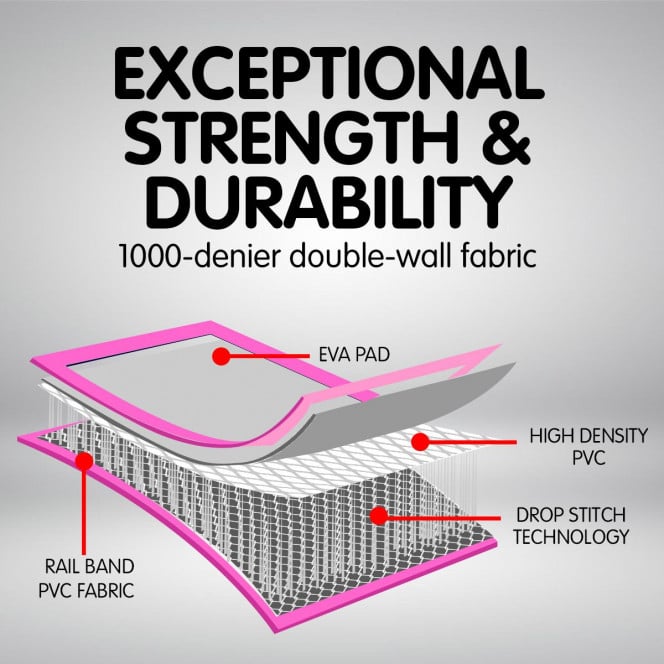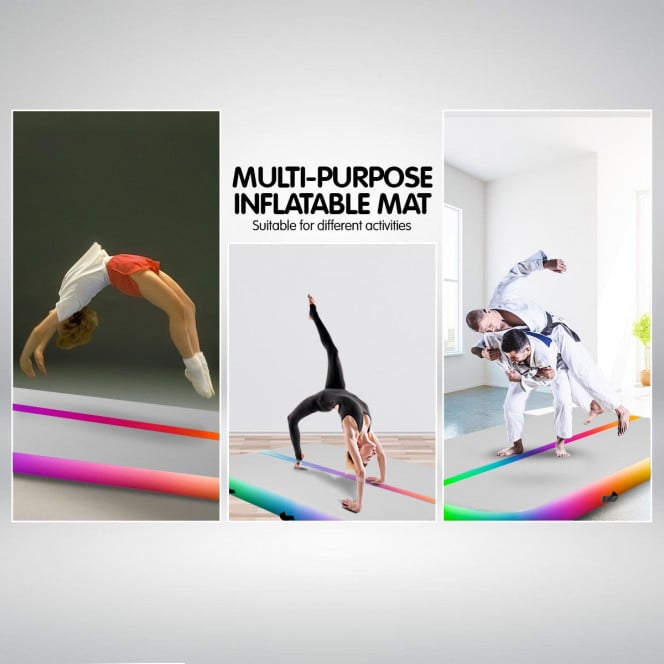 Make training extra fun with a rainbow-coloured air track from Powertrain Fitness!
Measuring 3m x 1m x 20cm, this inflatable mat is just the right size for home and gym use. It's perfect for high-intensity sports such as gymnastics, cheerleading, martial arts, parkour, and any other activities where you'd want a safe landing platform. You can also use it as a pool float or for yoga!
This gymnastics mat has a rainbow guideline so you can stay aligned during passes. It also has four carry handles, making it easy to move around from one spot to another even when it's inflated.
Inflating the mat takes only a few minutes and can be done with either a hand pump or an electric one (available separately).
Made of drop-stitch fabric and high-density PVC, this air track is guaranteed to perform as well as you do. Its high-quality construction ensures long-lasting durability, giving you the utmost safety and value for money. It also has an anti-slip EVA surface to support your performance.
Train as long as you want - this inflatable gymnastics mat provides cushion and support, lessening your risk of injuries. You can also adjust the pressure level to get a softer or firmer feel depending on your training needs.
Lastly, this air track is easy to clean and store. Just deflate, roll, and stow it away until it's time for practice again. Talk about space-saving!
Features:
Inflatable Air Track Tumbling Mat
1000-denier double-wall PVC fabric (Drop stitch)
Maximum pressure: 10PSI/ 0.7BAR
Easy carry handles
Anti-slip and durable surface
Built-in valve
Length: 3m
Width: 1m
Thickness: 20cm
Contents:
product code: ifm-0301-rb