Inflatable Gymnastics Air Barrel Exercise Roller 120cm x 75cm - Black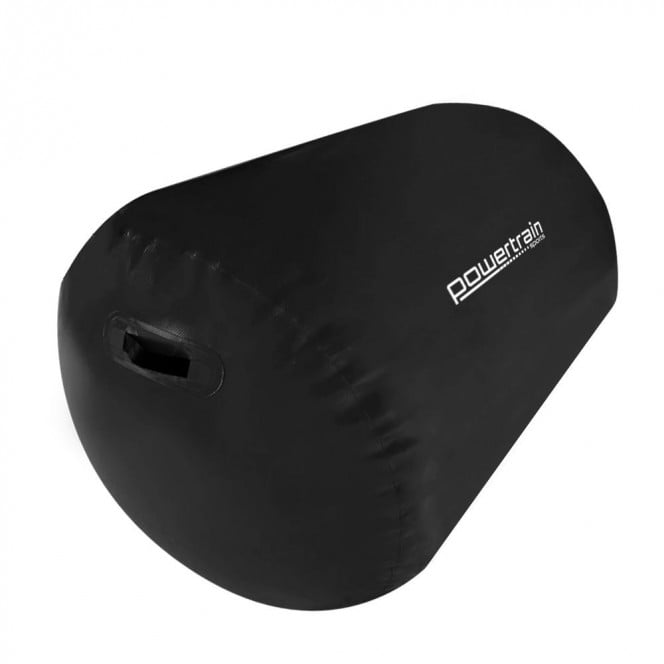 Boost your balance, core strength, and flexibility with Powertrain's inflatable air barrel. This multi-purpose barrel can be used for gymnastics, yoga, vaulting, or as an obstacle for bar jumps and split leaps. It's also ideal for young gymnasts who want to practise front flips and backflips safely.
This black gymnastics roller measures 120cm x 75cm when inflated but deflates into a compact size for easy transportation and storage. It's portable and lightweight, so you can practise your moves practically anywhere and any time!
Our air barrels are constructed from commercial-grade PVC tarpaulin and have reinforced seams for better airtightness and durability. They are scratch-resistant and wear-resistant, so you can use them indoors, outdoors, and even on water for some aquatic fun!
Inflating the air barrel takes only a few minutes and can be done with either a hand pump or electric pump (available separately). The closed valve design prevents air from leaking out, so you can train uninterrupted for longer.
Roll your way to a stronger you with Powertrain's inflatable gymnastics barrel!
Features:
Made of high quality soft and wear-resistant material
Inflatable design, easy to carry and store
Closed valve design, completely sealed to prevent leakage
Inflated Size - 120 x 75cm
Contents:
sku: ifr-1275-bk
See Terms & Privacy for 30 day returns information.