Inflatable Gymnastics Air Barrel Exercise Roller 120cm x 75cm - Blue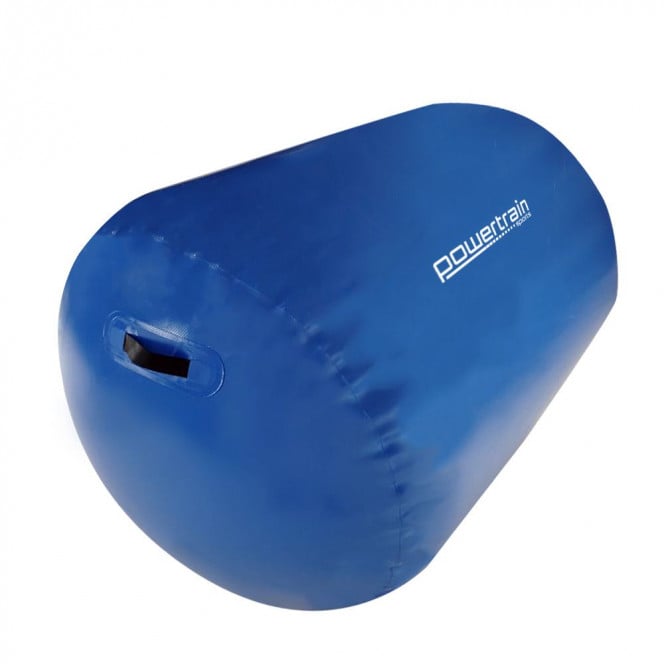 Learn front flips, backflips, and other essential gymnastics skills with this inflatable air barrel. The round design gently supports your body, minimising potential injuries as you build balance, core strength, and flexibility.
This gymnastics roller is lightweight, portable, and perfect for on the go training. It measures 120cm x 75cm when inflated, and deflates into a small size for easy storage and transport. So if you want to practise at home, in the gym, or even outdoors, with this air barrel you can!
Other ways to use this air barrel include tumbling, stretching, yoga, vaulting, and simulating bar jumps. The soft and cushioned surface makes it ideal for teaching body awareness, balance, and control to young gymnasts and athletes. And the durable, wear-resistant PVC material means you can use this air barrel on grass, sand, and even water!
This air barrel can be inflated and deflated in minutes, allowing you to spend more time honing your skills. Its closed-valve design prevents air leaks and ensures that the gymnastics roller remains firm and bouncy for a long time. It also has a handle for easy carrying and repositioning.
Inflating the mat is easy and can be done with either a hand pump or electric pump (available separately).
Boasting premium quality and construction, this gymnastics air barrel is all you need for safe and efficient training!
Features:
Made of high quality soft and wear-resistant material
Inflatable design, easy to carry and store
Closed valve design, completely sealed to prevent leakage
Inflated Size - 120 x 75cm
Contents:
sku: ifr-1275-bu
See Terms & Privacy for 30 day returns information.