Inflatable Gymnastics Air Barrel Exercise Roller 120cm x 75cm - Green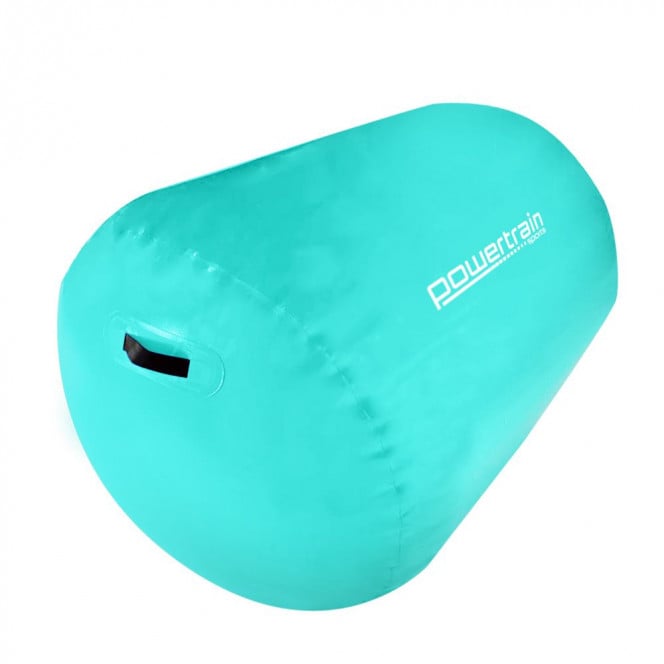 Improve your strength, balance, and coordination with Powertrain's inflatable air barrel. This green air barrel is designed to help gymnasts learn front flips and backflips safely, with a wide surface to provide gentle cushioning and support.
This gymnastics roller measures 120cm x 75cm and deflates into a small, portable size ideal for training on the go. And it's not just for gymnastics! Use it for tumbling, vaulting, stretching, or as an obstacle for jumps and split leaps. This air barrel is also useful for young gymnasts who want to improve their body awareness, balance, and control.
The inflatable air barrel is made of commercial-grade PVC and features reinforced seams to ensure airtightness and durability. It can be used indoors, outdoors, and even on water for some aquatic fun! For training or daily workouts, this is one of the most useful sports equipment you can get.
Features include a handle for easy repositioning and a closed valve design for better airtightness. Inflating the air barrel takes only a few minutes, and you can use either a hand pump or electric pump (available separately).
Safe, convenient, and easy to use, this Powertrain air barrel is sure to become one of your favourites!
Features:
Made of high quality soft and wear-resistant material
Inflatable design, easy to carry and store
Closed valve design, completely sealed to prevent leakage
Inflated Size - 120 x 75cm
Contents:
sku: ifr-1275-gn
See Terms & Privacy for 30 day returns information.