Powertrain Cork Yoga Mat with Carry Straps Home Gym Pilates - Body Line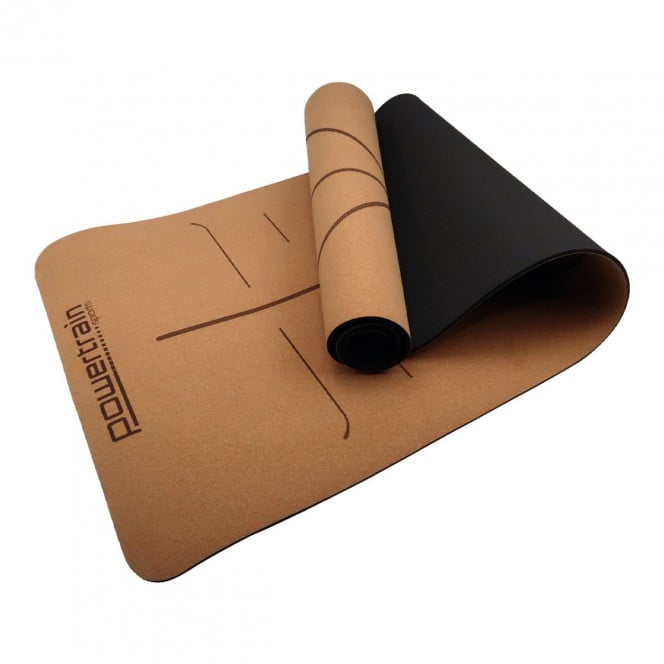 Looking for a yoga mat that can help improve your alignment? This cork yoga mat is printed with special markings to help you maintain good form and posture during practice. It's perfect for beginners and dedicated yogis who want to maintain a regular exercise routine at home.
This eco-friendly mat is 6mm thick and will provide ample support for your knees, wrists, and joints. The cork layer lets you grip the mat tightly during balance poses and inversions, while the bottom TPE layer prevents the yoga mat from sliding around the floor.
At home, in the studio, or on vacation, this cork yoga mat lets you maintain your healthy exercise habits. It comes with a convenient carry strap so you can practise on the go, wherever you go.
Features:
Latex-free & PVC-free
Non-slip dry to heavy perspiration
Lightweight and portable yet grounding
Always lays flat, does not slide or bunch up
Anti-microbial, naturally eliminates bacteria
Does not absorb moisture, dries in minutes
No plasticizers or rubber smells
6mm thick
Dimensions: 183 x 61 x 0.6 cm
Contents:
sku: ym-crk-lpt
See Terms & Privacy for 30 day returns information.