Powertrain Mini Exercise Bike for Arms and Legs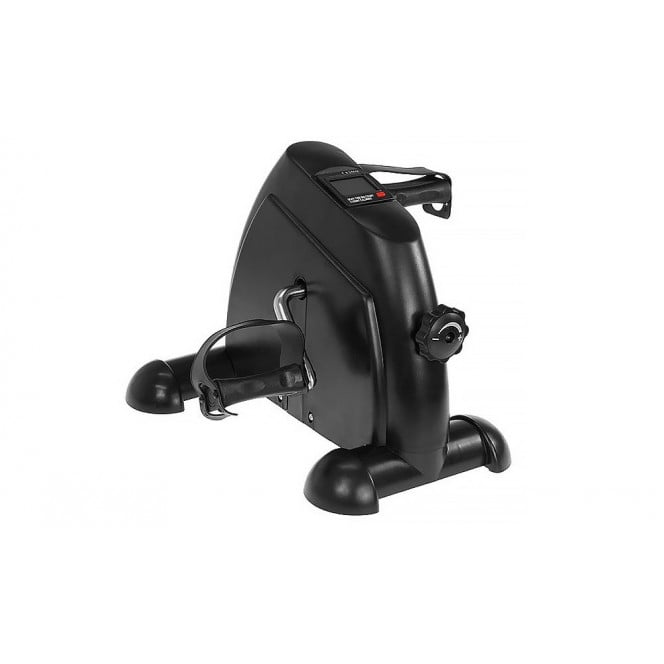 Portable and compact, this Powertrain mini exercise bike makes it easy to stay active at home or in the office. With one turn of the resistance knob, you can change the intensity of your cardio workout to tone your arms or legs. The desk bike also has large, non-slip pedals for smoother cycling.
This pedal exerciser is great for anyone looking to improve their health even when they're busy. It easily stows under a desk and can be used when you're working or watching TV. You can also use it as an arm peddler for a low-impact but effective workout.
With this mini exercise bike, you don't have to rely on bulky exercise equipment any longer - making your fitness routine more flexible and easier to stick with. Tracking your progress is also convenient, as the pedal exerciser has a built-in LCD screen that shows distance, time, level, and calories burnt.
If you want a bike that's simple to use and will work in any space, the Powertrain mini exercise bike won't disappoint.
Features:
Compact, lightweight legs/arms exerciser
Measure distance, time, calories, and level
Large non-slip pedals
Adjustable resistance
Specifications:
Brand:

Powertrain

Size:

37 x 35 x 30cm

Unit Weight:

3.5kg
Contents:
1 x Mini Bike
1 x Tool Kit
1 x AAA battery
1 x Instructions manual
sku: mbike-cs116
See Terms & Privacy for 30 day returns information.