Powertrain Airtrack 5m x 1m x 20cm Tumbling Gymnastics Inflatable Mat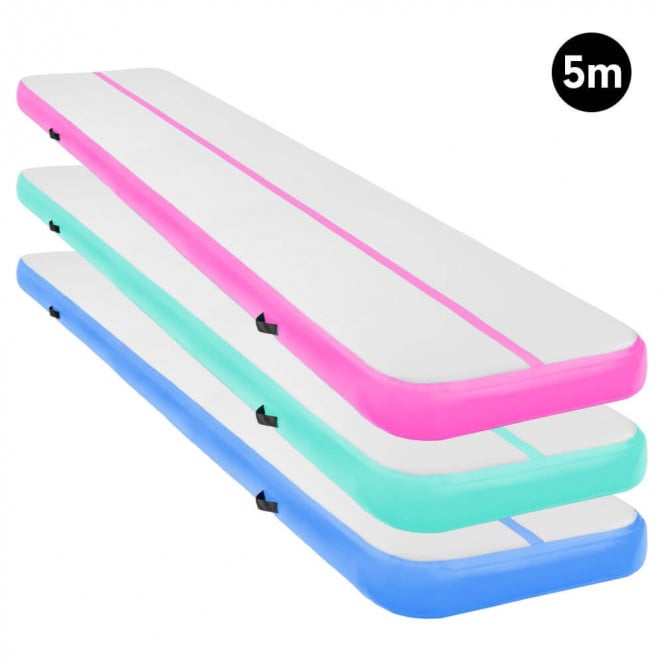 The Powertrain Air 5m x 1m Air Track is designed for all levels of gymnasts and cheerleaders to tumble and master skills on, with the 20cm thickness accommodating extra bounce for all of the tricks you've been trying to perfect.
At low pressure, this mat is great for landing and is easy on the body, and at high pressures it acts as a spring floor to perfect back tucks, handsprings, walkovers etc.
The Powertrain Air Tracks are suitable for indoor and outdoor use thanks to their exceptional UV protection and durability.
Features:
Inflatable Airtrack Tumbling Mat
1000-denier double-wall PVC fabric (Drop stitch)
Maximum pressure: 10PSI/ 0.7BAR
Easy carry handles
Anti slip and durable surface
Length: 5m
Width: 1m
Thickness: 20cm
In The Box:
product code:

ifm-xbo-005