Powertrain Yoga Stability Disc Home Gym Pilates Balance Trainer - Blue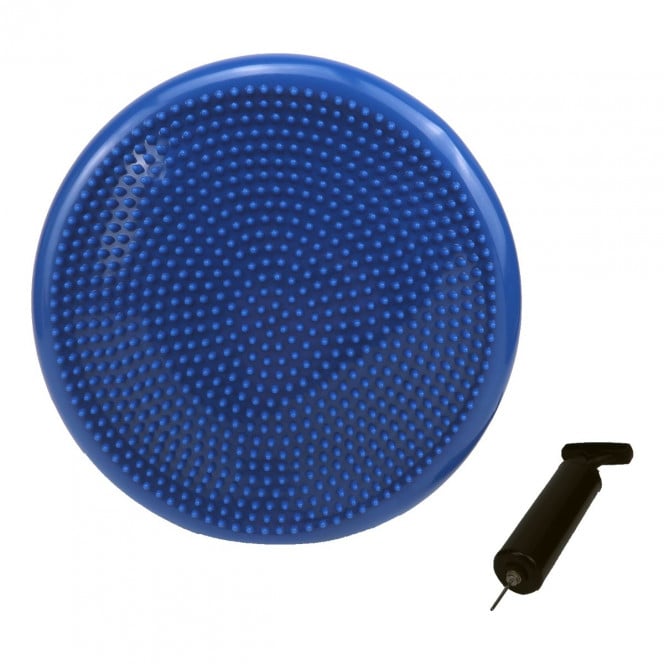 Build core strength and improve your posture with a Powertrain stability disc. It engages multiple muscles at the same time to help you maintain good form throughout your workout or workday.
This inflatable stability disc offers an unstable, sensory-stimulating cushion to improve balance and body awareness. It also strengthens deep core stability muscles as the body adjusts to maintain balance. Use it for boat pose, crunches, lunges, or under your feet for a challenging total body workout.
You can also use this stability disc as a lumbar support pillow or seat cushion. One side of the 34.5cm disc is densely dotted while the other side has fewer bumps to provide a different massaging sensation.
Each stability disc comes with a hand pump for easy inflation and deflation.
Features:
Inflatable Balance Board Disc
Size - 34.5cm
Material - Explosion-proof PVC
Add challenge to classic workouts
Textured surface to prevent slipping
Contents:
1 x Hand Pump
1 x Yoga Disc
sku: yga-dsc-bu
See Terms & Privacy for 30 day returns information.