Powertrain MX2 Foldable Home Treadmill Auto Incline Cardio Running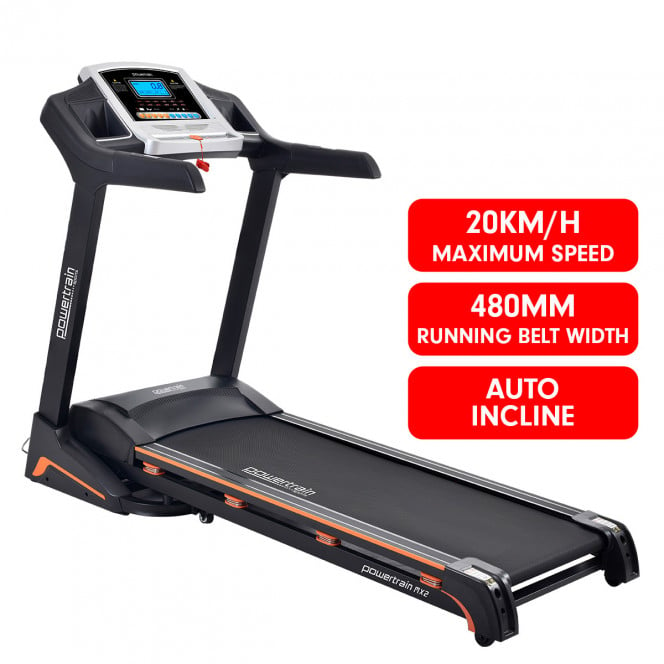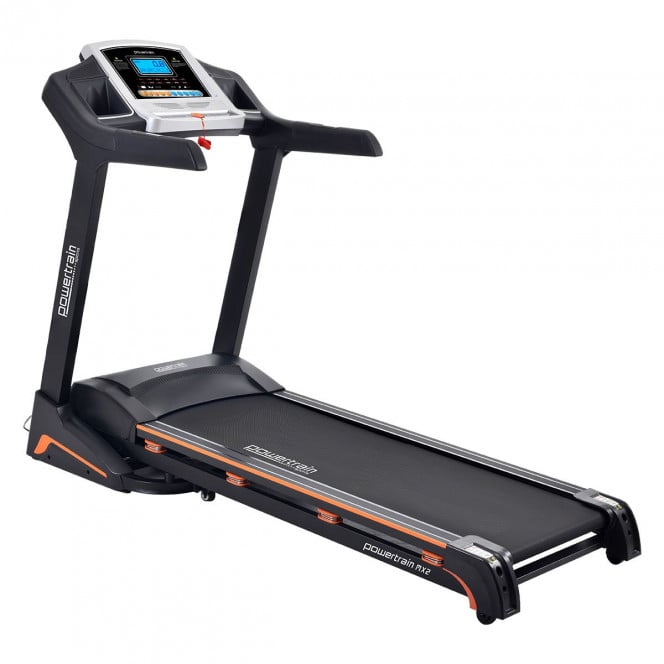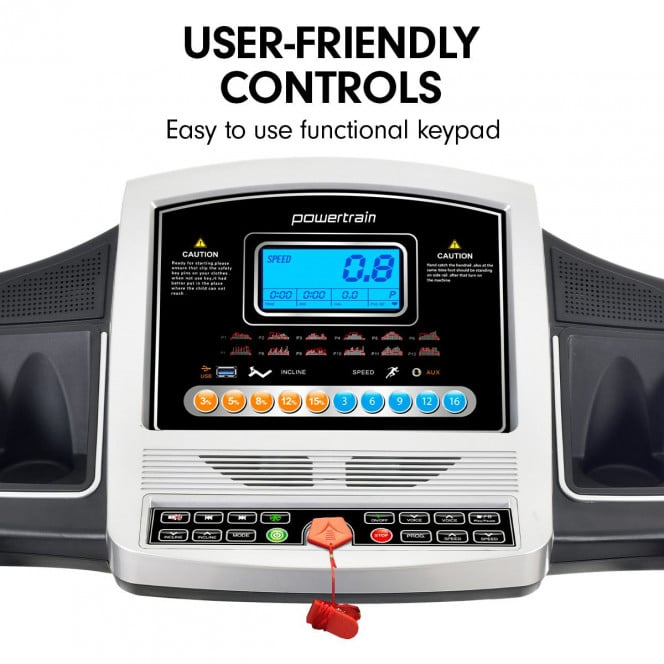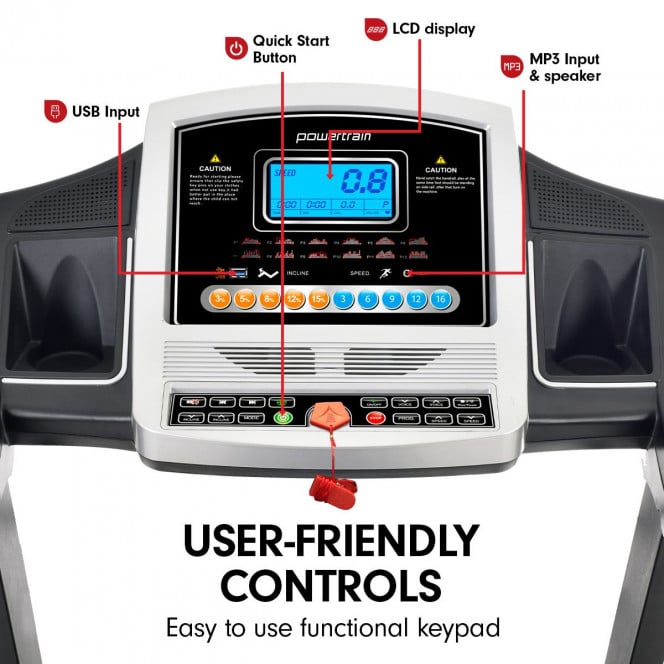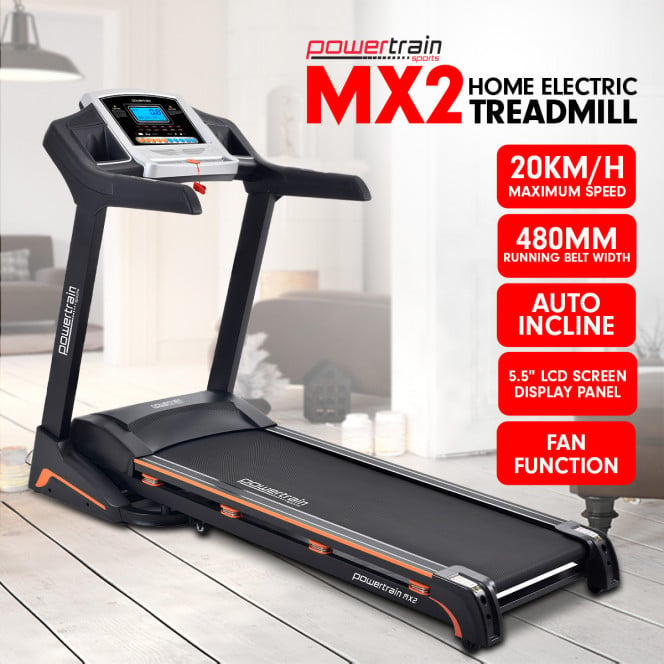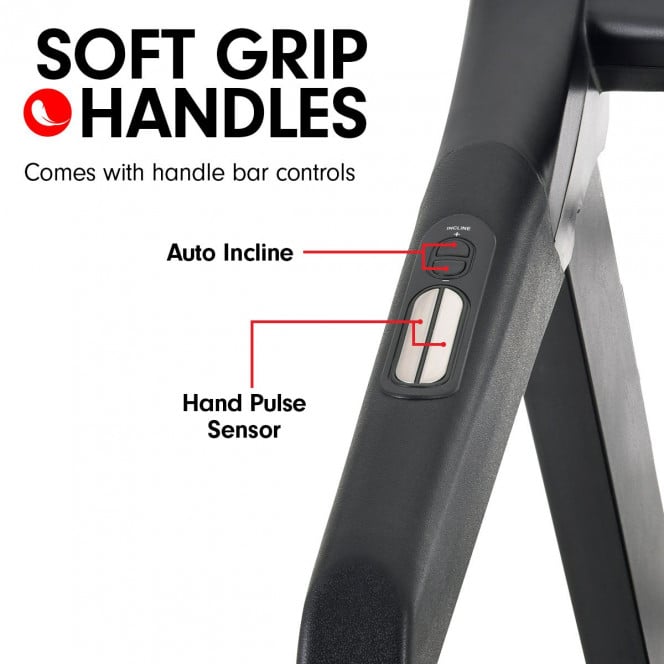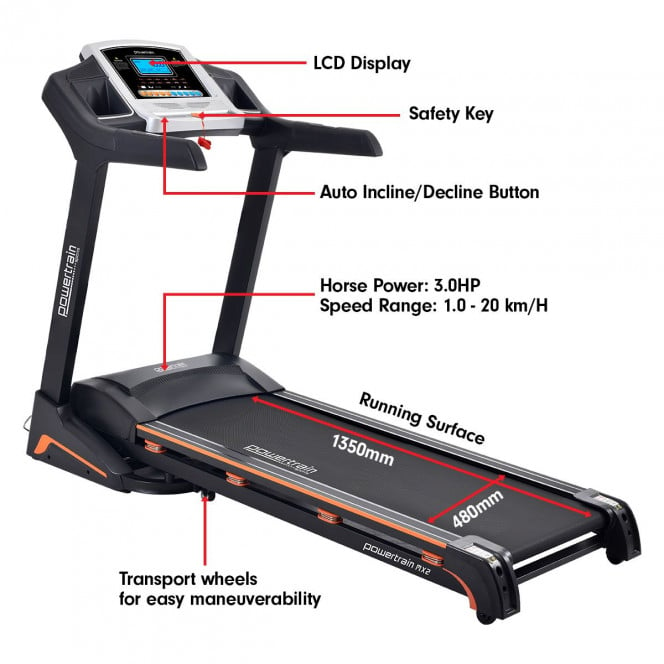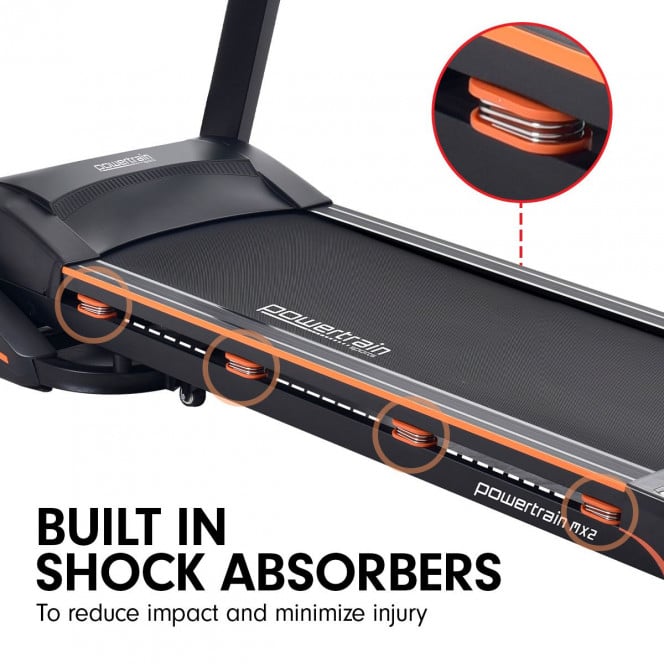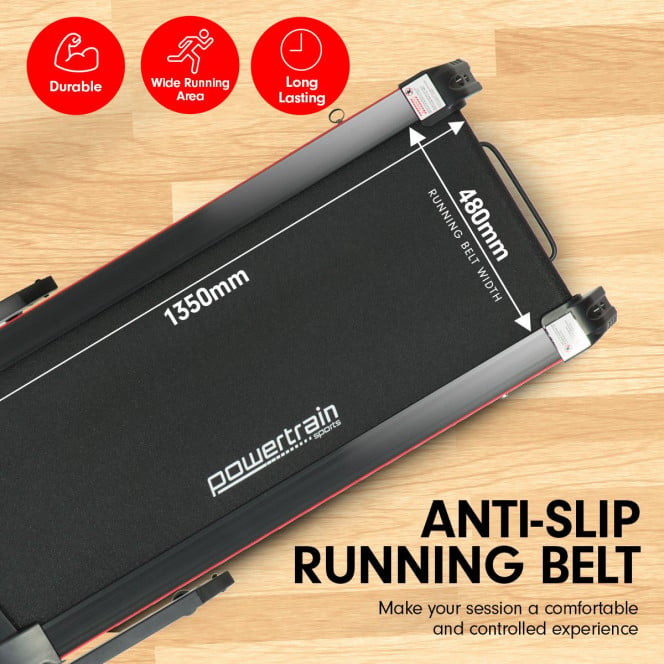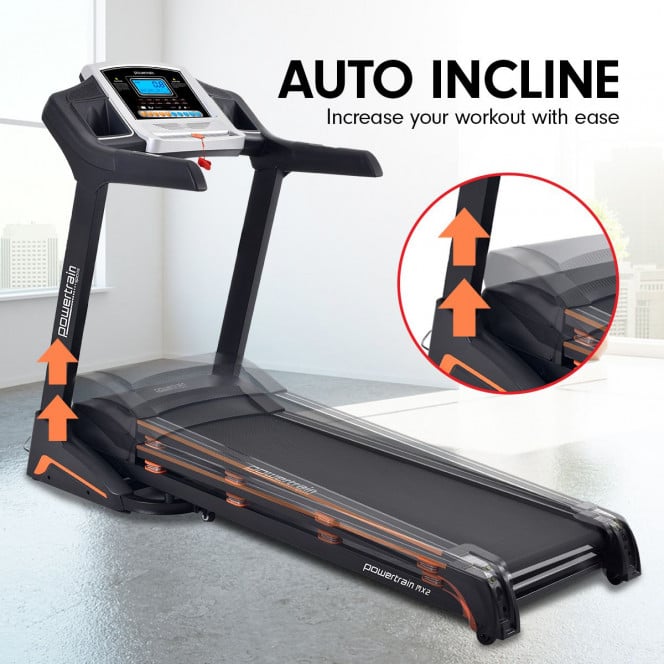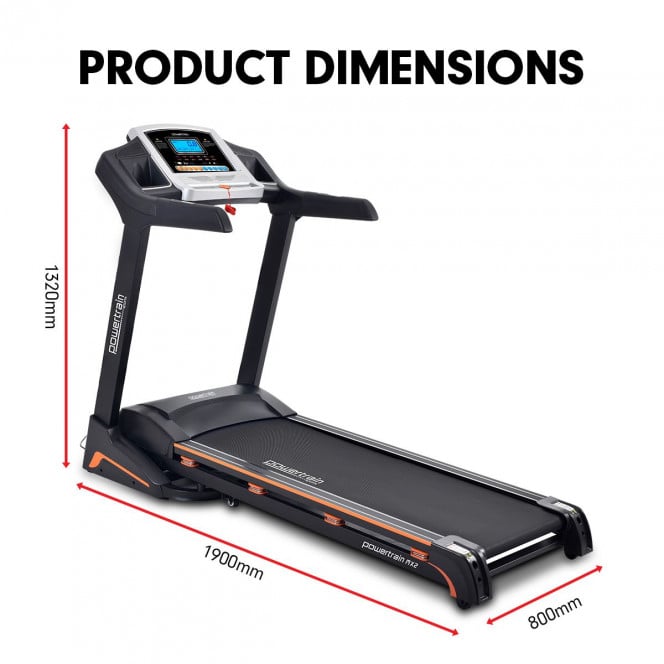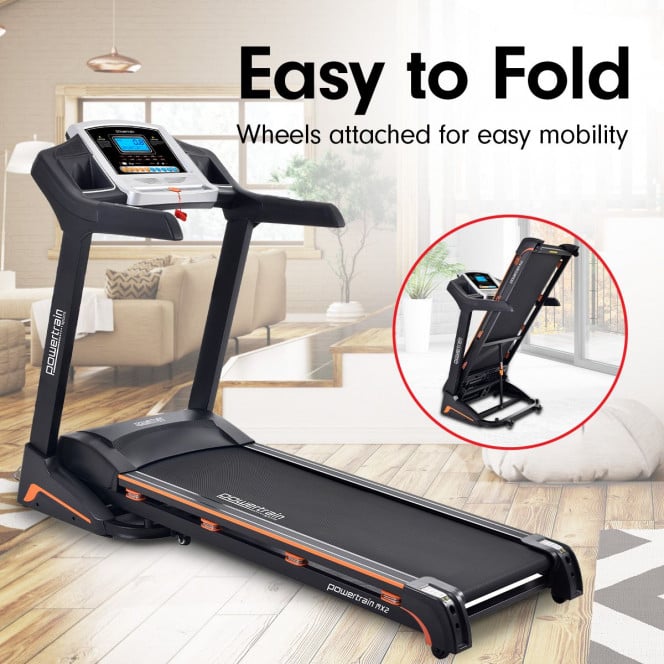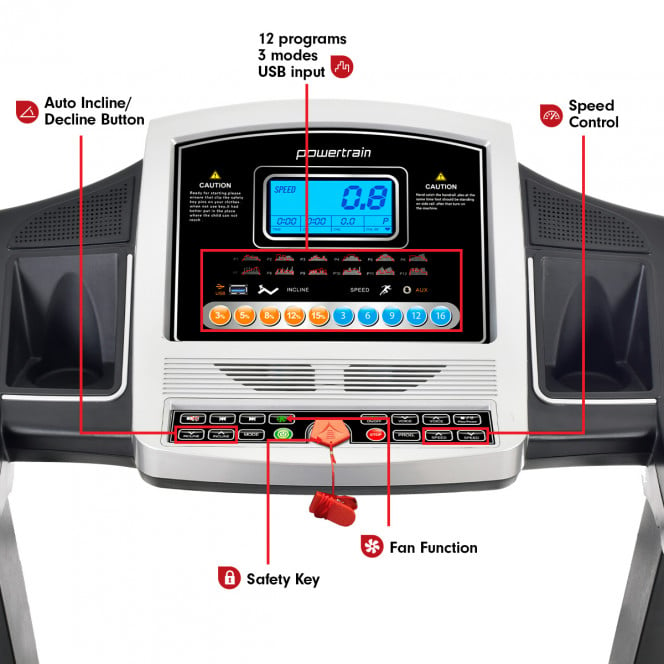 If you're looking for a home treadmill that offers value, durability, and features, the Powertrain MX2 is a fantastic option.
This electric home treadmill has an incline functionality of up to 15%, letting you tone your lower body as you simulate uphill walking. It comes with a 3.0 HP motor that supports a top speed of 20 km/h, making it ideal for multiple users with different fitness abilities and goals.
Whether you prefer to walk, jog, or run, this foldable treadmill is built to withstand your daily routine. Shock absorbers under the running deck minimise the impact on your joints and reduce your chances of injury. Plus, the anti-slip running belt is spacious enough for safe and comfortable workouts.
Choose from 12 programs and 3 modes to mix up your workouts. The user-friendly interface has multiple speed and incline buttons for interval training, plus regular buttons to fine-tune your preferred settings. The home treadmill's fan function also comes in handy for extra hot and humid days.
Control buttons and hand pulse sensors are also located on the handlebars for a more convenient workout. Lastly, the foldable treadmill design offers more flexibility for users who need to reclaim floor space for other activities.
For those who want a home treadmill that the whole family can use, get the most bang for your buck with the Powertrain MX2.
Features:
Horsepower: 3.0 hp DC Motor
Speed range: 1.0-20.0km/h
5.5in LCD Console displays Calories, Time, Speed and Distance
12 programs, 3 modes with MP3, USB input
Power incline: 0-15%
Running area: 480mm x 1350mm
Max user weight: 140kgs
8x Shock absorption springs
Space saving design
Soft grip handles
Easy to assemble
Size - 1900 x 800 x 1320mm (approx.)
Contents:
product code:

tml-ljj-mx2