Powertrain V100 Foldable Treadmill Auto Incline Home Gym Cardio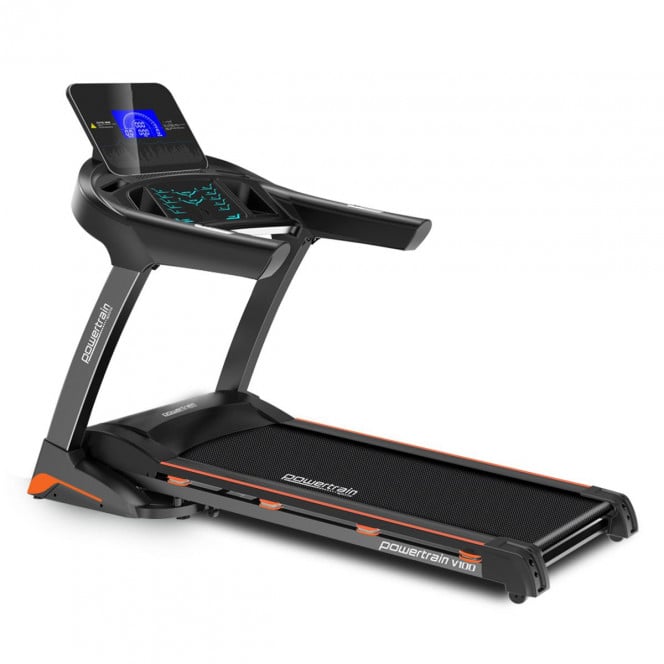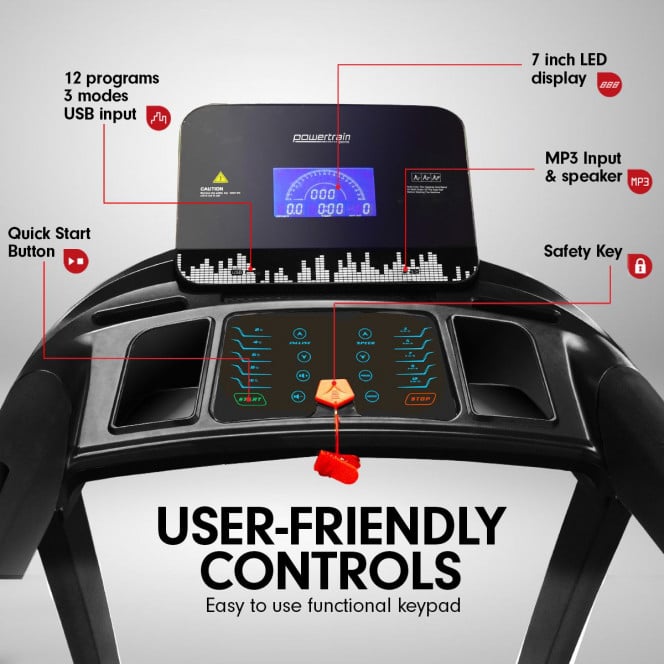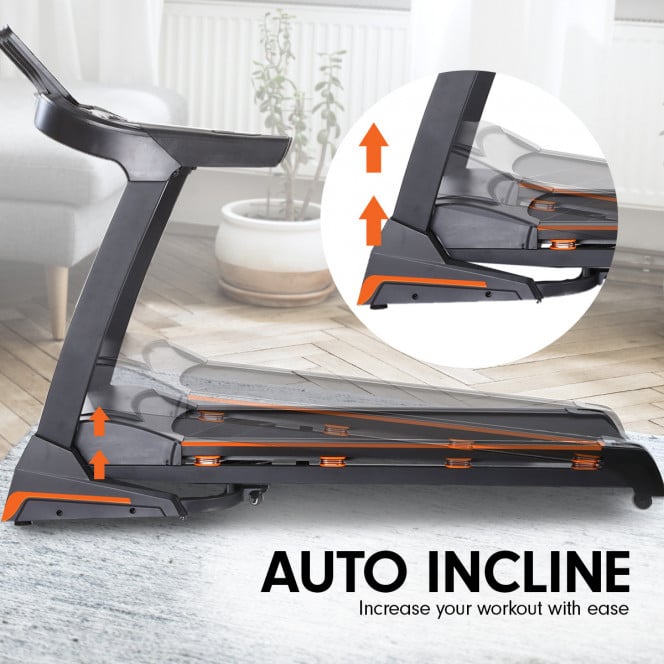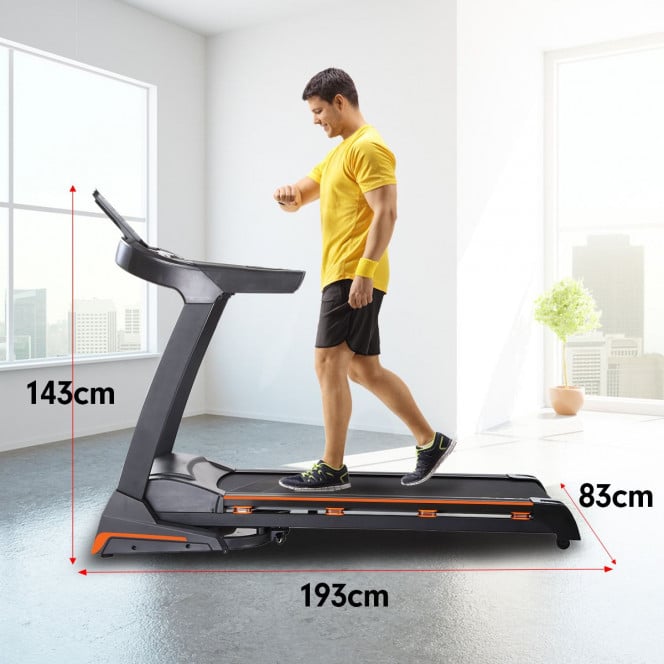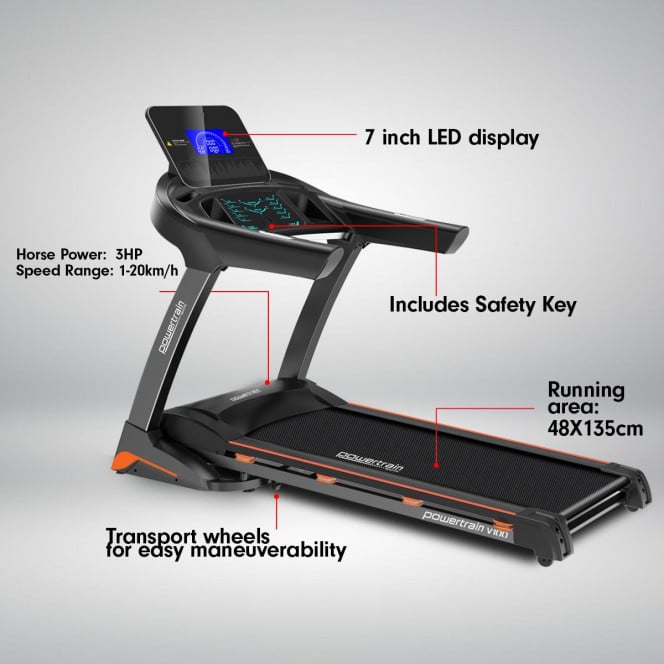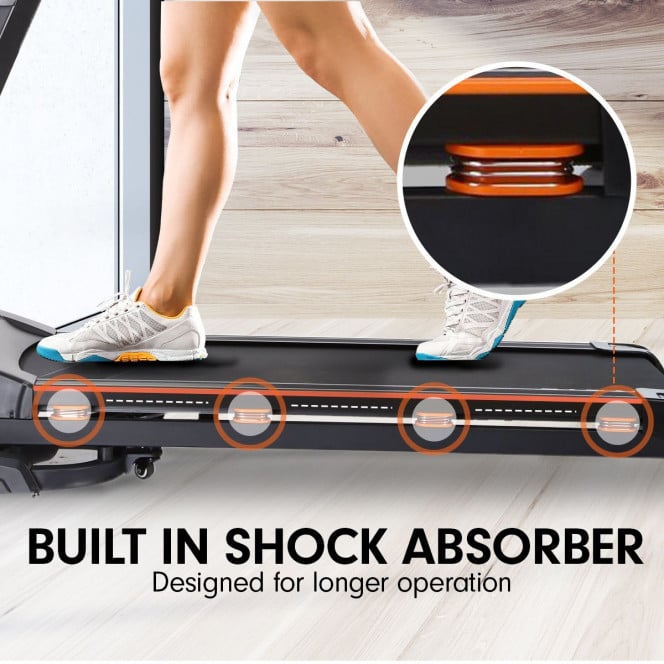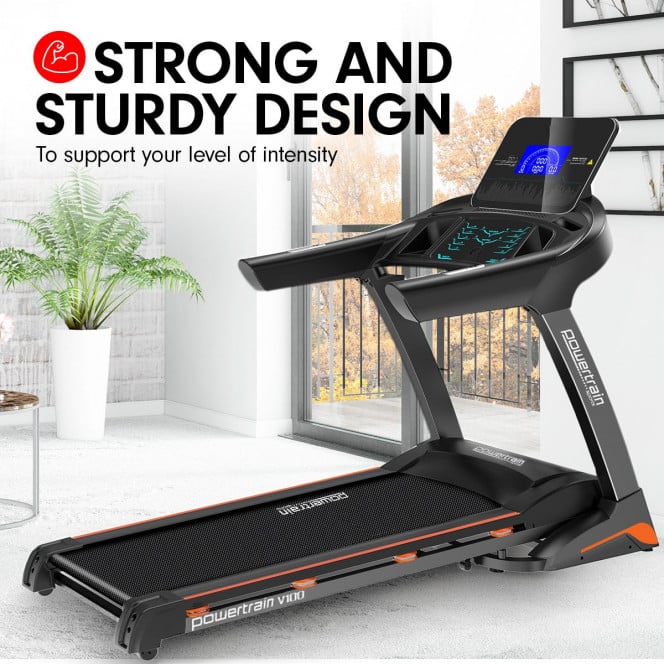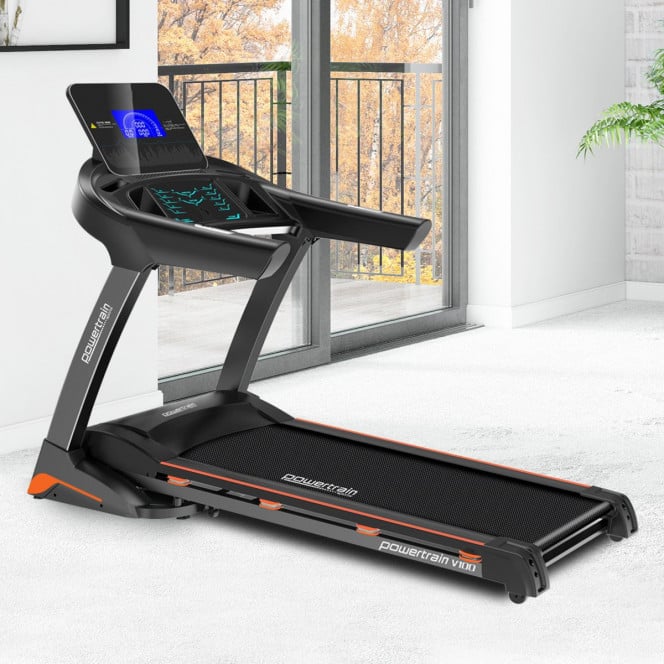 The Powertrain V100 foldable treadmill is everything you need to maintain a consistent and effective cardio routine.
This heavy-duty gym machine is an all-around great choice for walking, jogging, or running and can accommodate multiple home treadmill users with different fitness levels and preferences.
The 3.0 HP motor powers 15 incline levels and a max speed of 20 km/h, making this one of the best treadmills on the market for home and family use. No matter your exercise preference - gentle walks, uphill treks, endurance runs - this home treadmill can provide the support you need.
Built-in shock absorbers minimise your chances of injury and give the foldable treadmill added durability. The sleek and user-friendly interface lets you switch settings in an instant, making this home treadmill suited for interval training. Plus, it has 12 programs and 3 modes for those who like to mix up their treadmill workouts.
A 7-inch LCD screen displays all the essential stats: running time, distance, pulse, and calories burned. Check your progress and smash your goals - this home treadmill has plenty of features to keep you motivated throughout your fitness journey.
Best of all, the foldable treadmill's design lets you stow it away when not in use, making it possible to work out even if you have limited space.
For those looking for a durable home treadmill, the Powertrain V100 is a great option for the whole family.
Features:
Motor: DC 3.0 hp
Speed range: 1.0-20.0km/h
7in L.E.D Console - Time, Speed, Distance, Calories and Pulse
12 programs, 3 modes with MP3, USB input
Power Auto Incline: 0-15
Running area: 480mm x 1350mm
Max user weight: 150kgs
Foldable by knob
Space saving design
Soft grip handles
Easy to assemble
Size - 1930 x 830 x 1430mm (approx.)
Contents:
product code:

tml-ljj-v100