Powertrain MX1 Foldable Home Treadmill for Cardio Jogging Fitness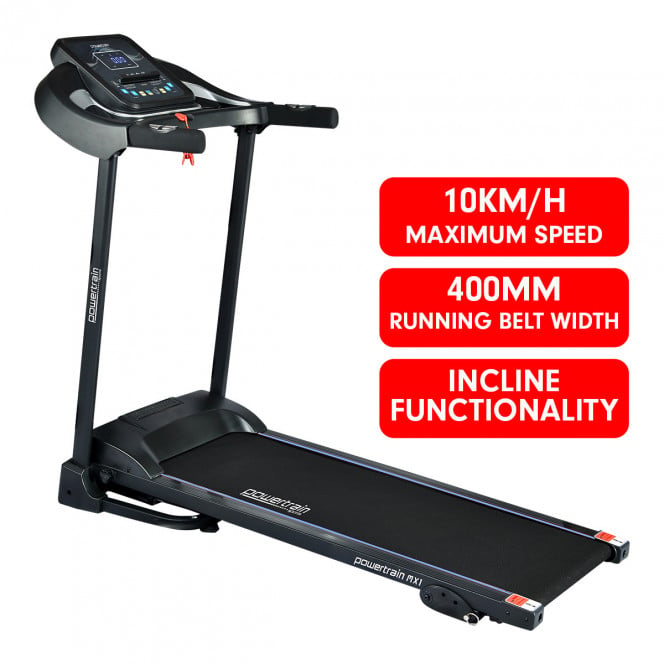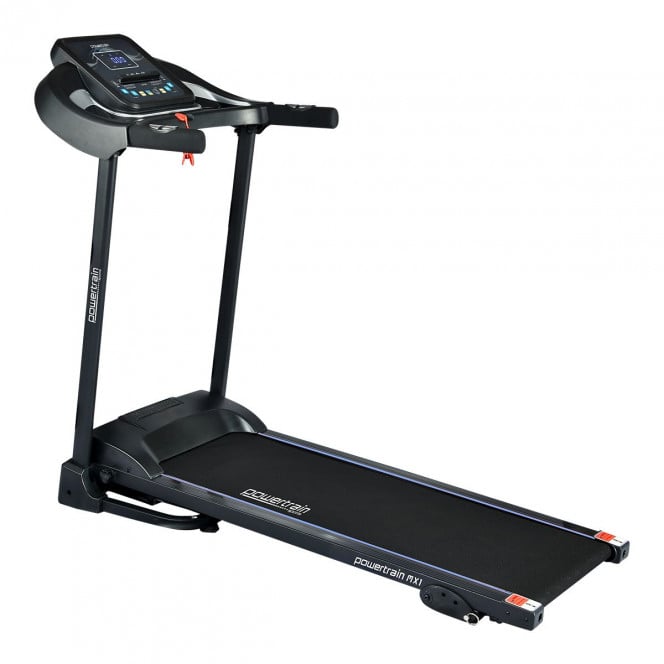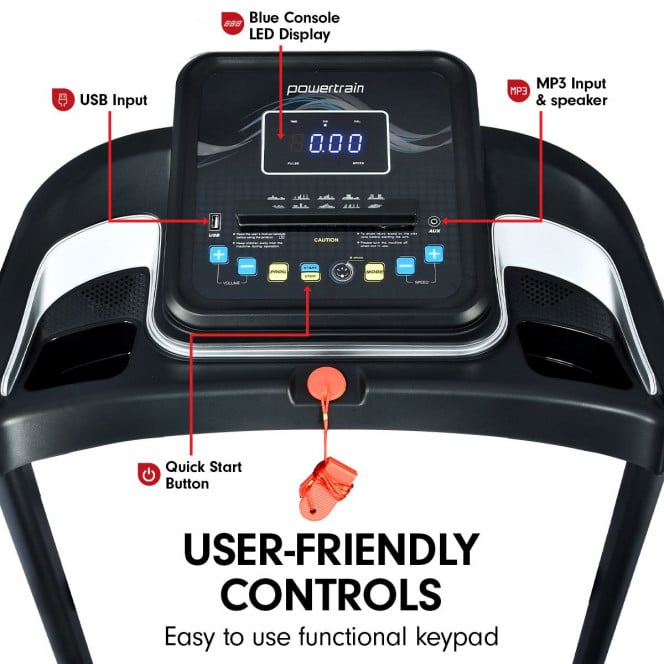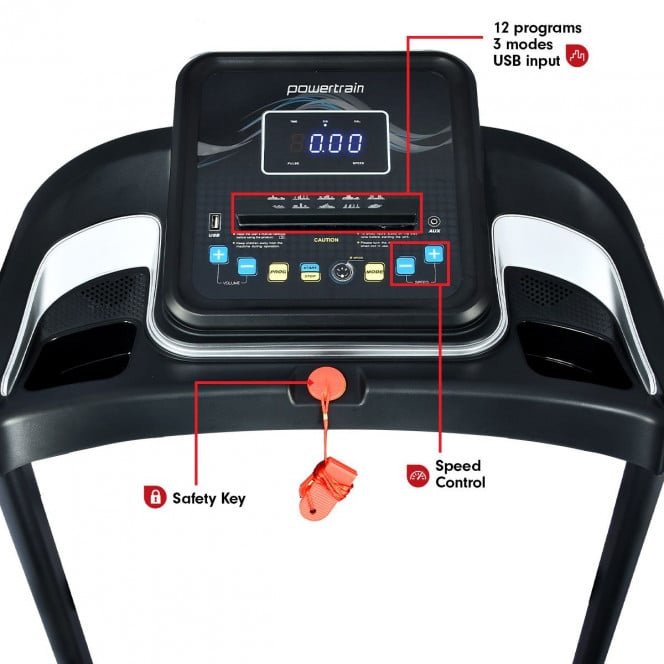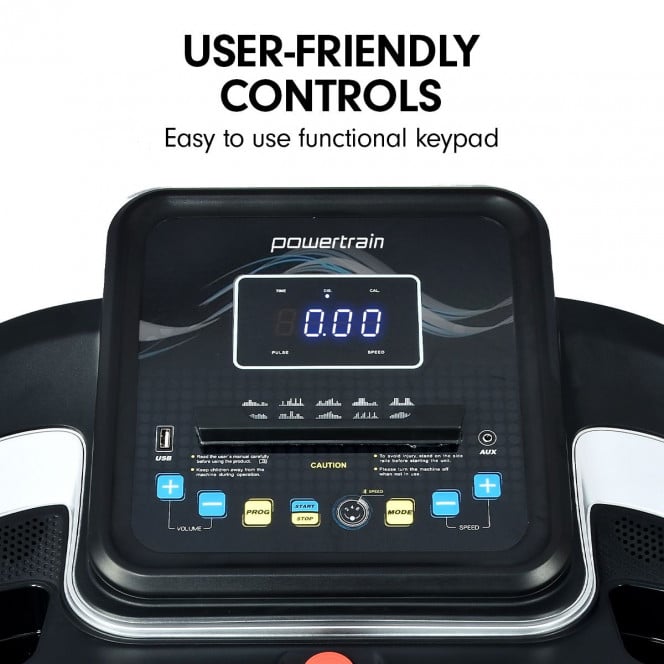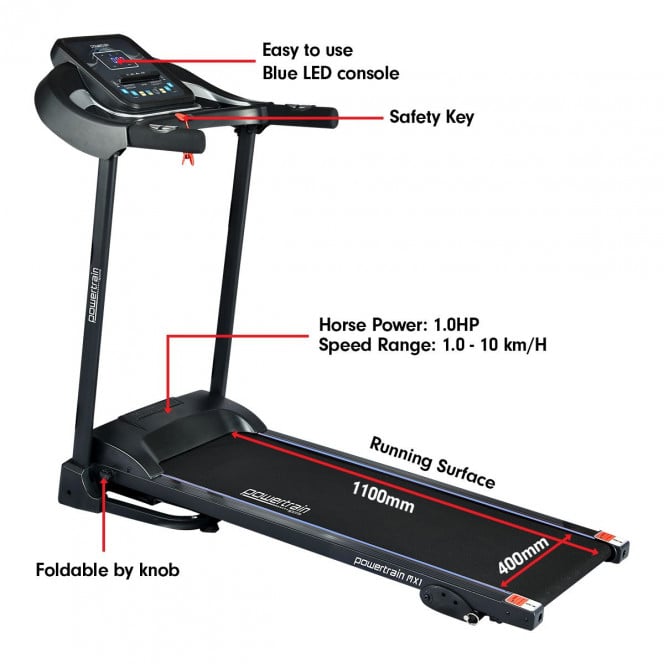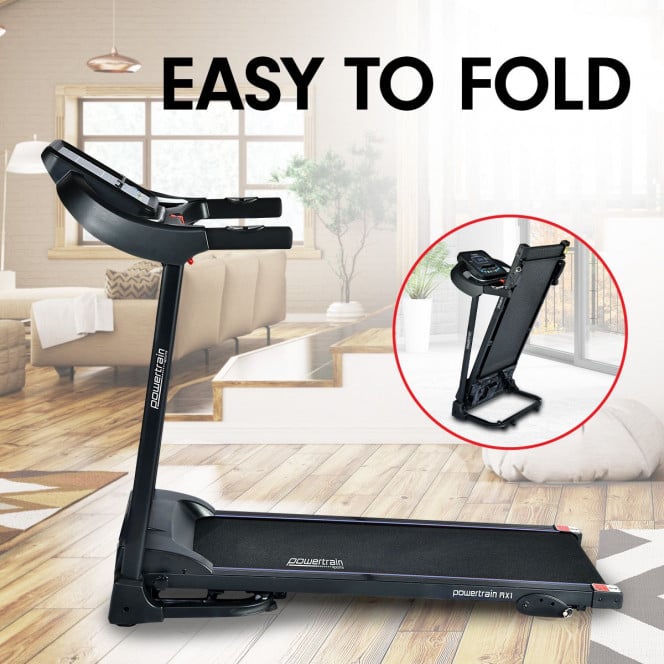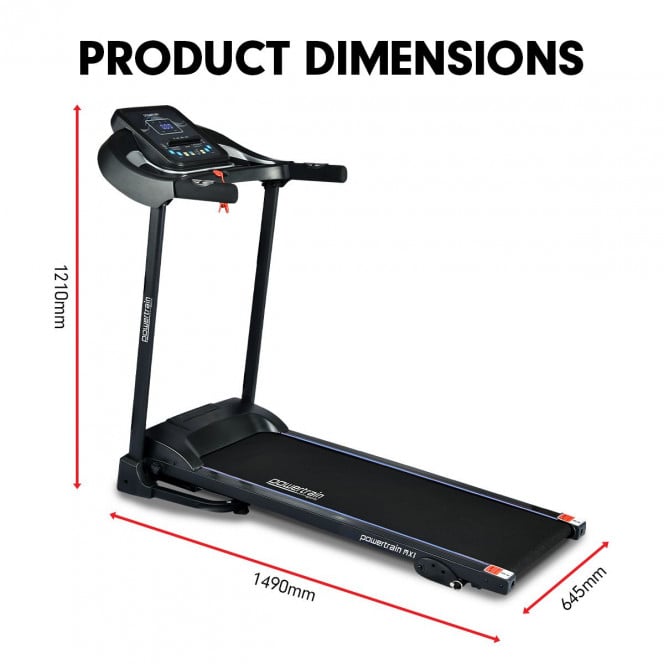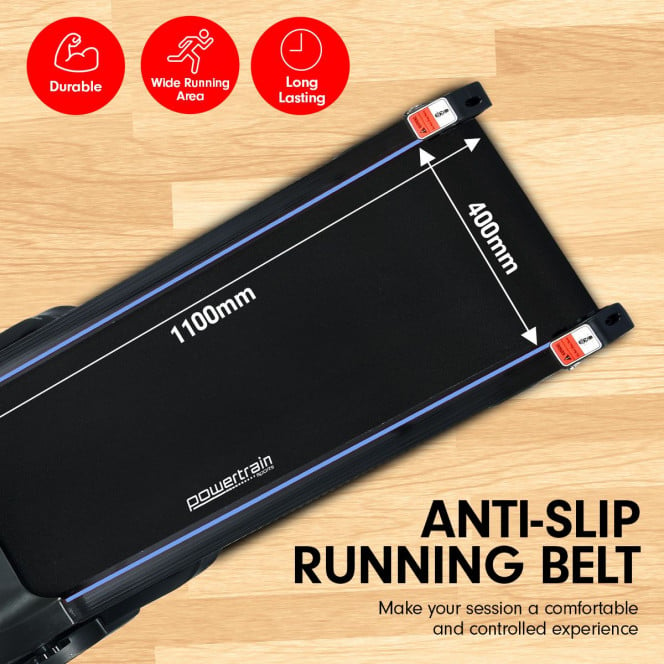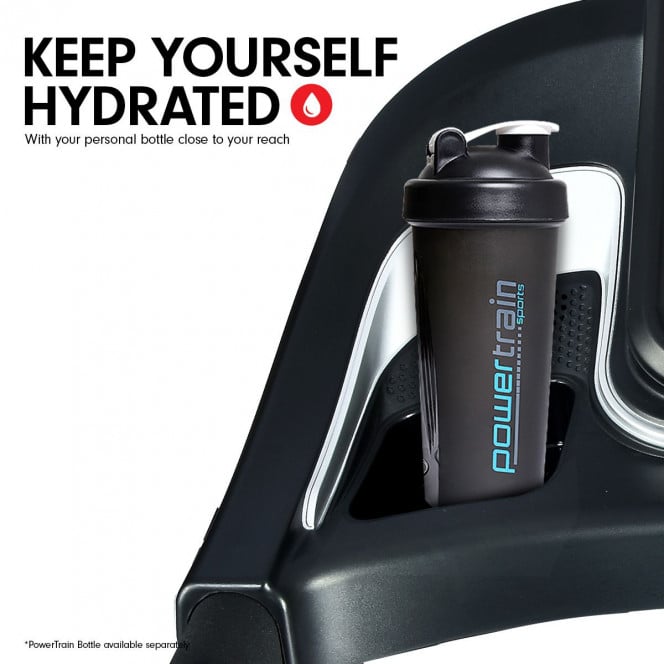 Durable and compact, the Powertrain MX1 home treadmill is a high-quality gym machine for daily use.
This foldable treadmill is equipped with 12 programs and 3 modes, letting you switch up your cardio routine when you need a change.
The console is simple and easy to use, with a quick start button, program and mode selectors, plus speed and volume controls. The blue LED screen displays your running time, distance travelled, heart rate, and calories burned as you run, so you can set goals during your home gym workout. USB and AUX inputs also let you play music or podcasts for more enjoyable runs.
You can also control your run with the handlebar control buttons, which double as pulse sensors for more accurate displays.
With a speed range of 1-10 km/h, this foldable treadmill is ideal for walking, jogging, or indoor endurance runs and provides great flexibility to meet different fitness levels and goals. It's a versatile piece of gym equipment that can be used by everyone from beginners to pro runners.
Best of all, the MX1 home treadmill is easy to fold and stow, so you can easily clear space in your home gym for other workouts.
Whether you're looking to lose weight or develop healthier habits, the Powertrain MX1 home treadmill will help you achieve those goals.
Features:
Horsepower: 1.0 hp DC Motor
Speed range: 1.0-10.0km/h
Blue LED Displays Calories, Time, Speed & Distance
12 programs, 3 modes with MP3, USB input
Running area: 400mm x 1100mm
Max user weight: 95kg
Space-saving design
Soft grip handles with pulse
Easy to assemble
Size - 1490 x 645 x 1210mm (approx.)
Contents:
product code: tml-ljj-mx1